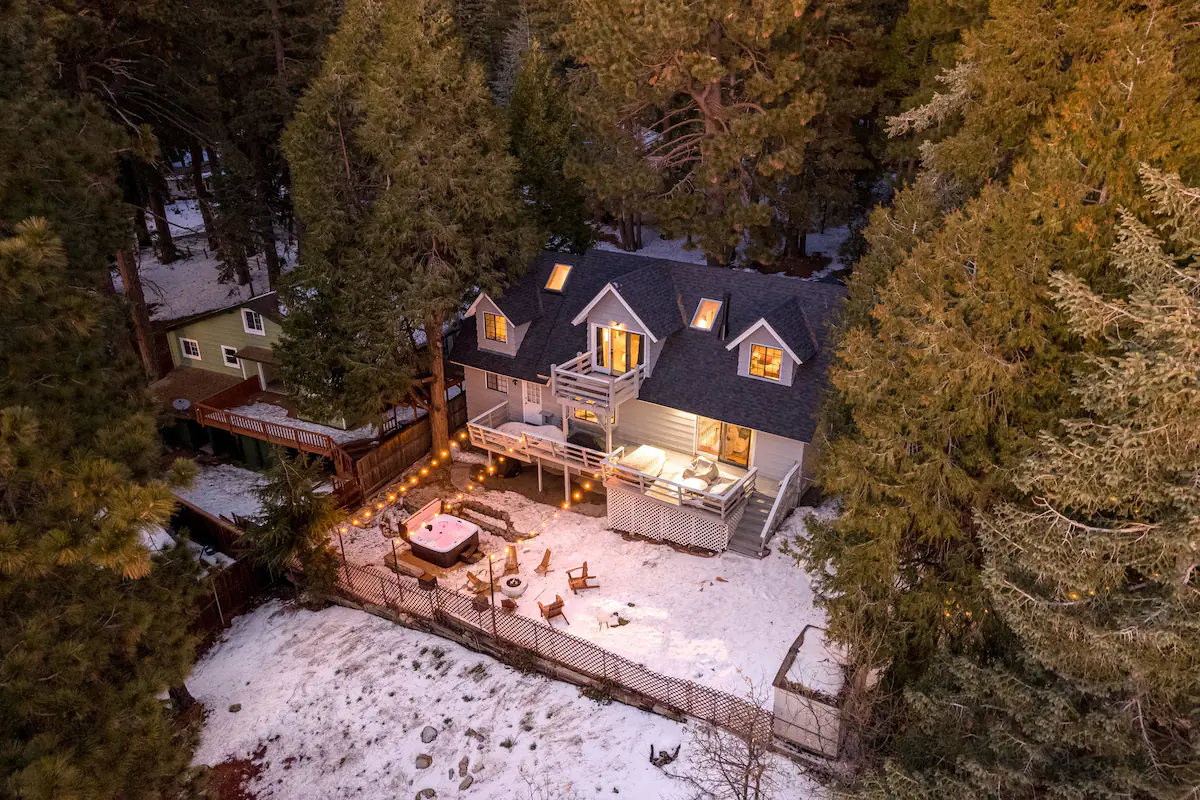 Wild Olive Cabins are the perfect destination for families looking for a fun and memorable vacation. With a variety of activities available both on and off the property, there's something for everyone to enjoy.
Our Cabin Rentals in Running Springs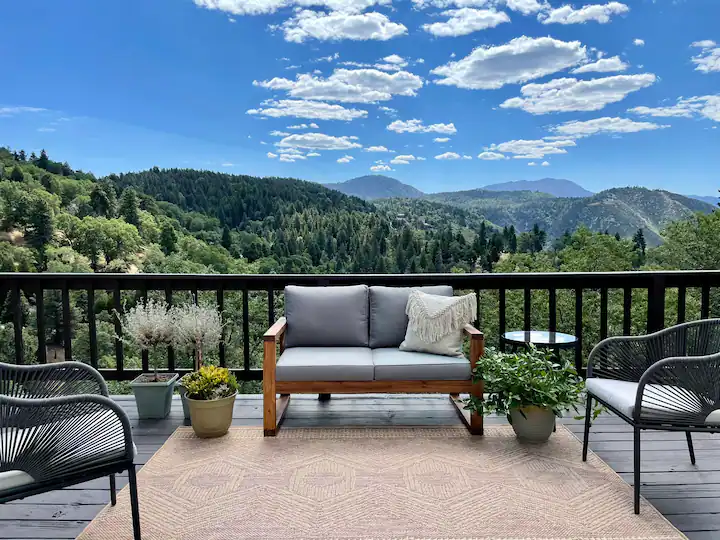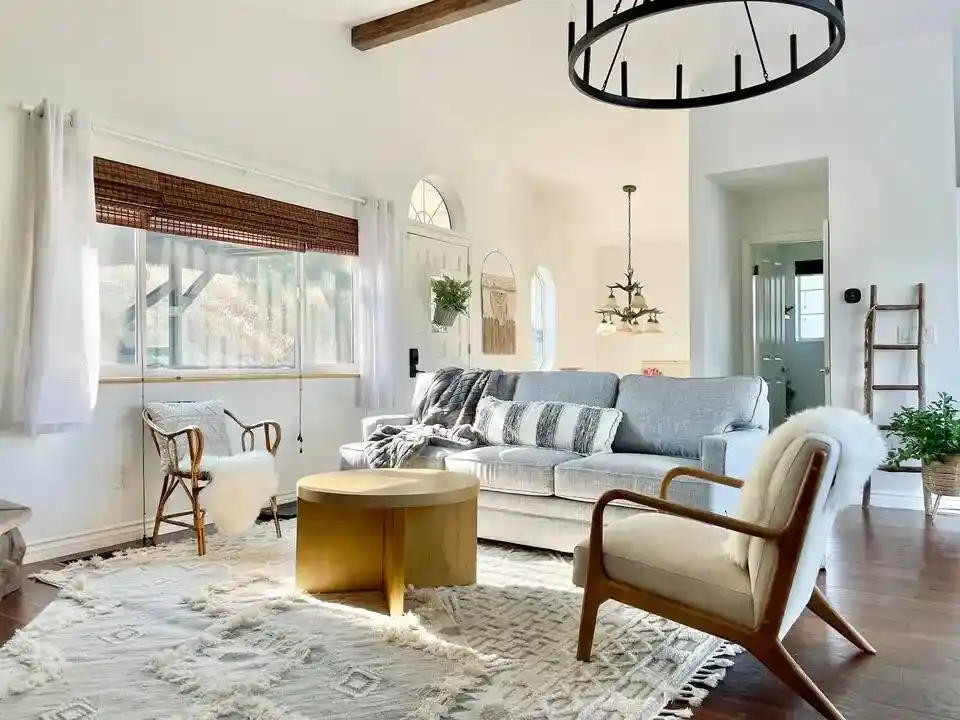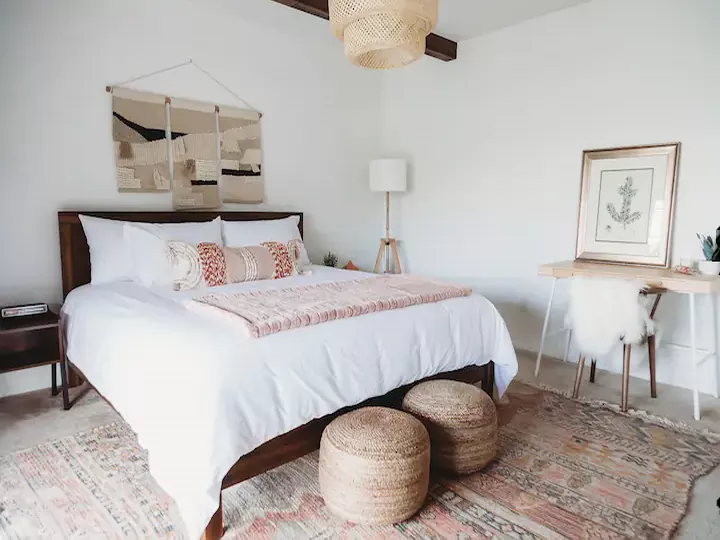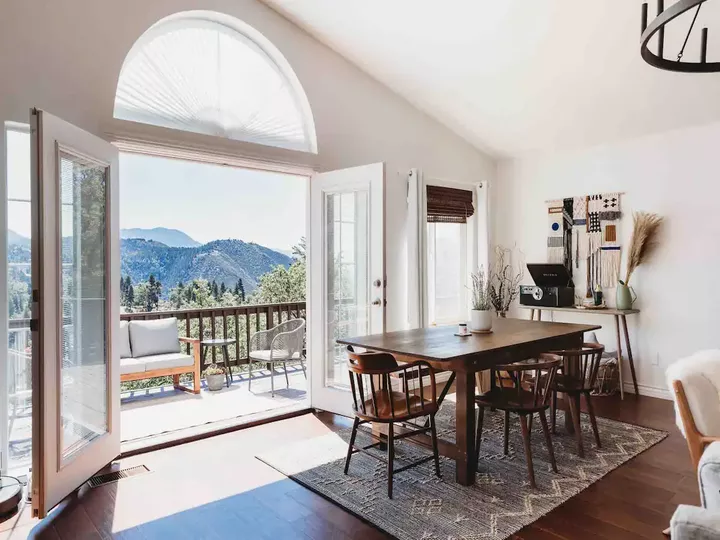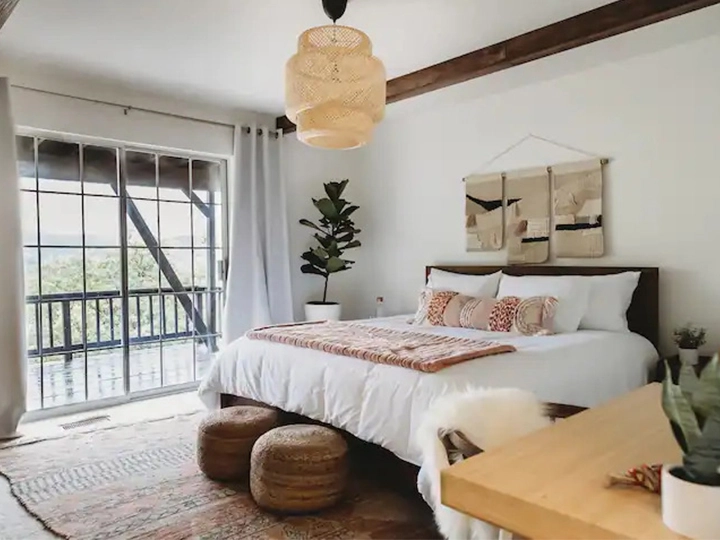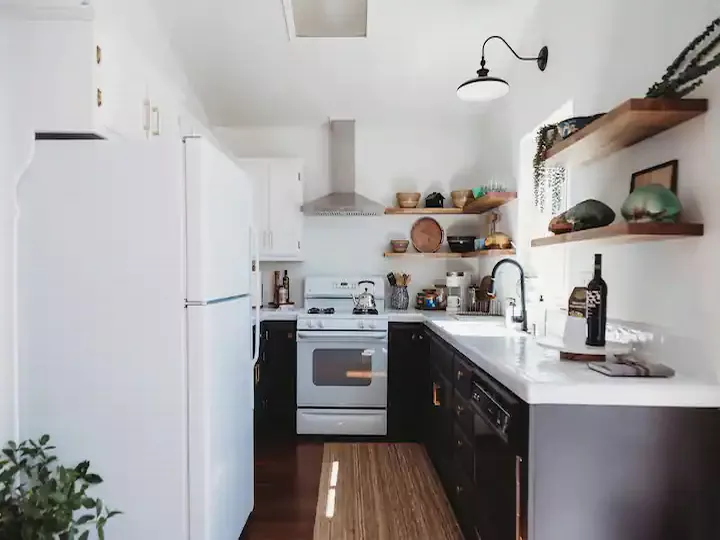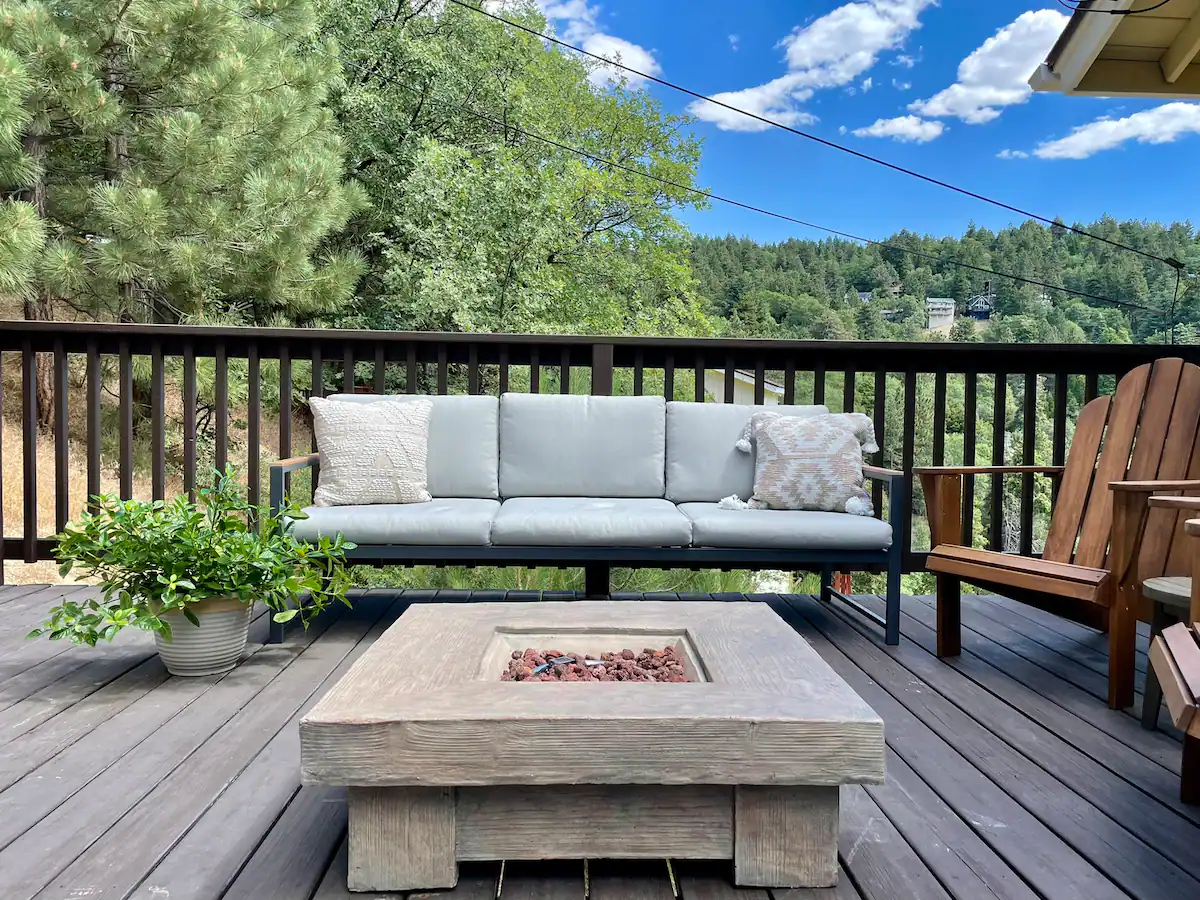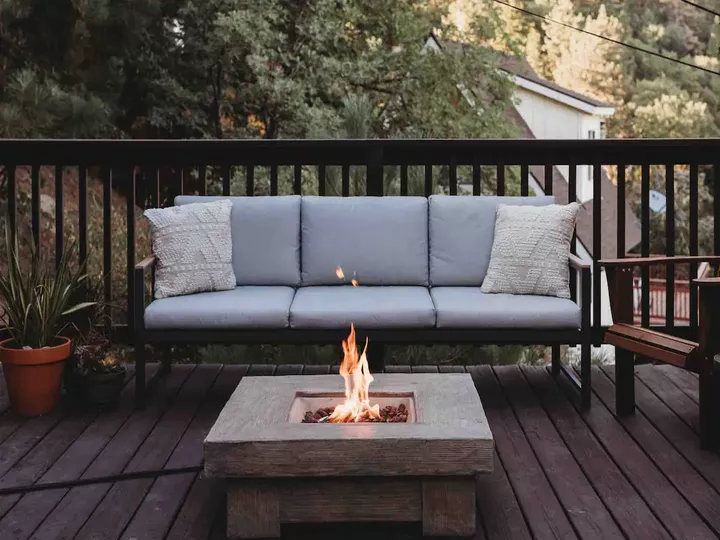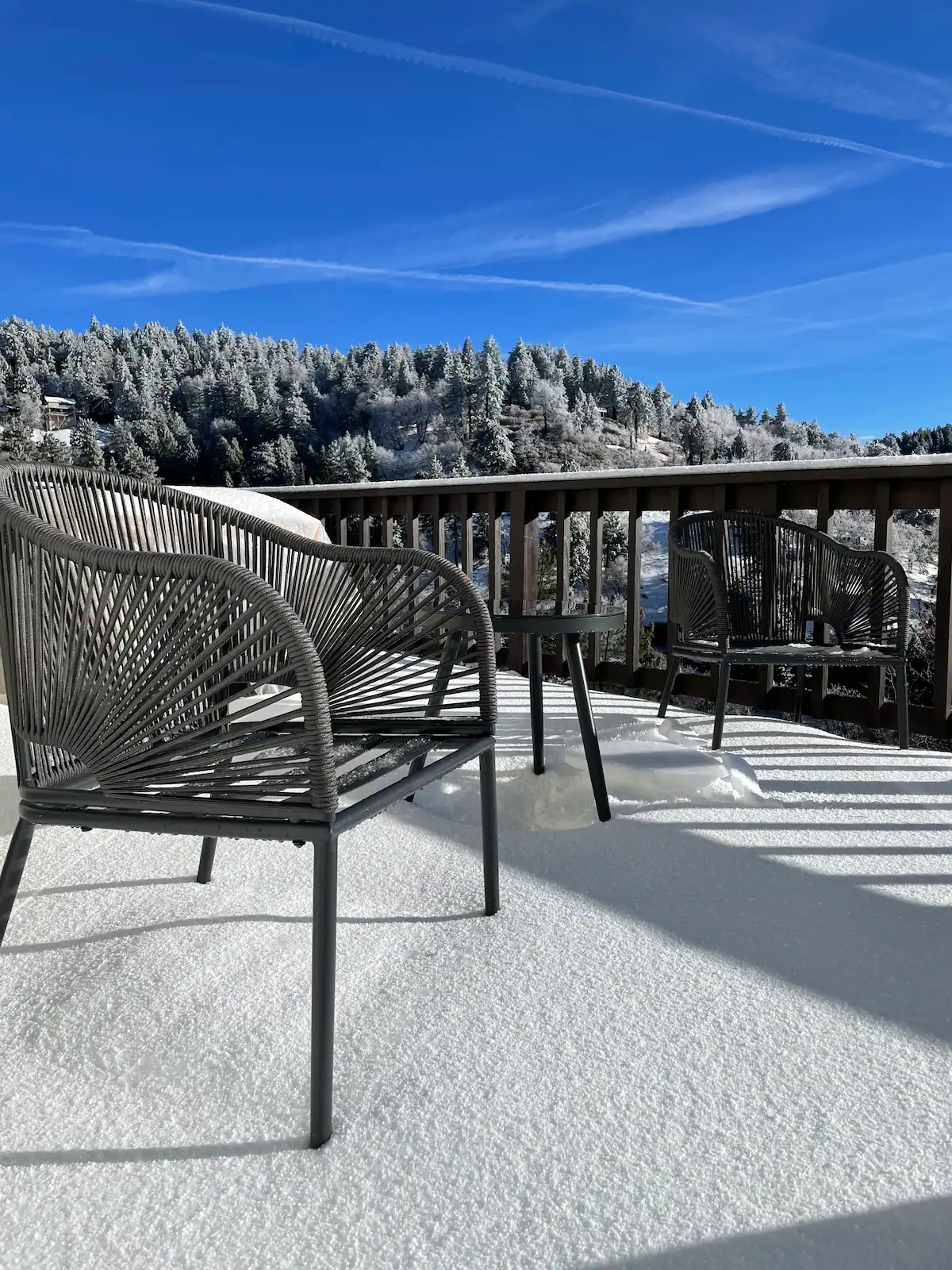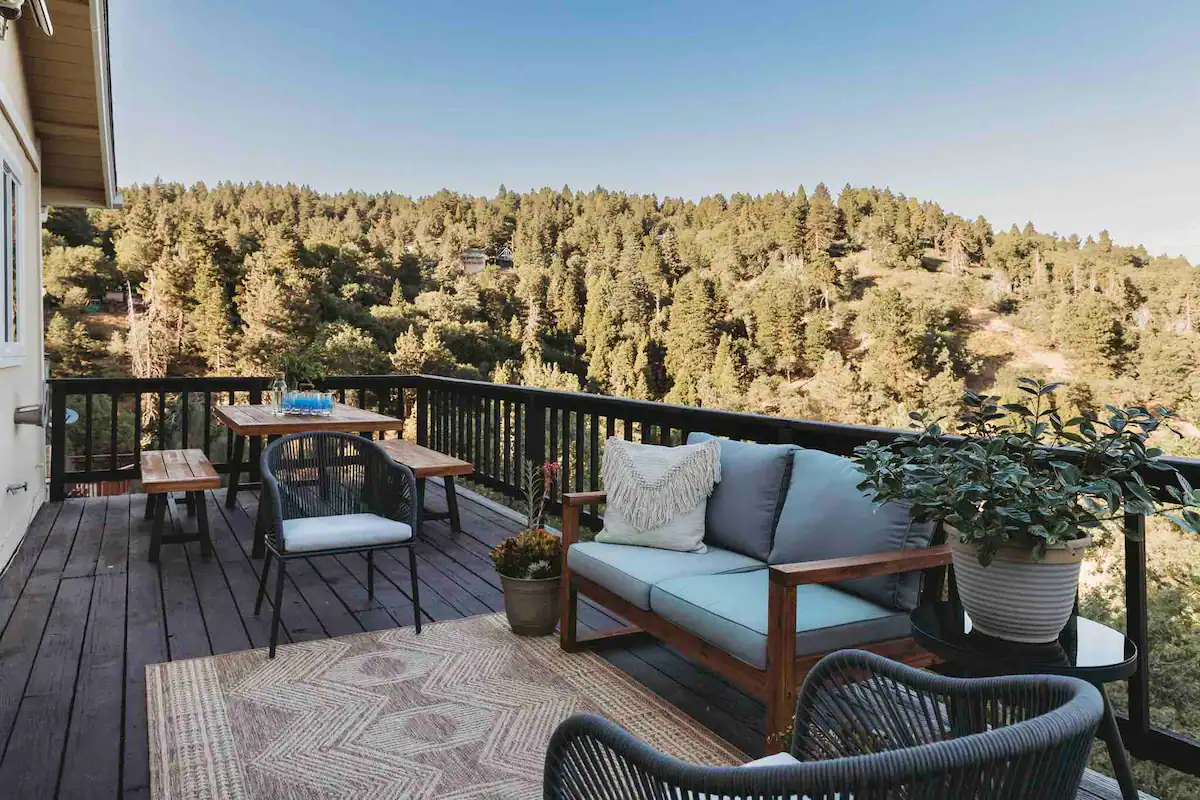 5 guests | 2 bedrooms | 4 beds | 1.5 baths
Rent entire cabin for $155 per night (starting price)
The spacious living room is outfitted with a smart TV, stone fireplace, board games, a queen sized pull-out sofa bed, Moroccan tribal rugs, and designer furnishings and finishes.
20 mins from Crestline
15 mins from Lake Arrowhead
15 mins to Snow Valley Ski Resort
7 mins to SkyPark Village & Skyforest
Hot tub
EV charger
Backup generator
Fast wifi
Perfect for a romantic getaway or family retreat.
Choose where to book: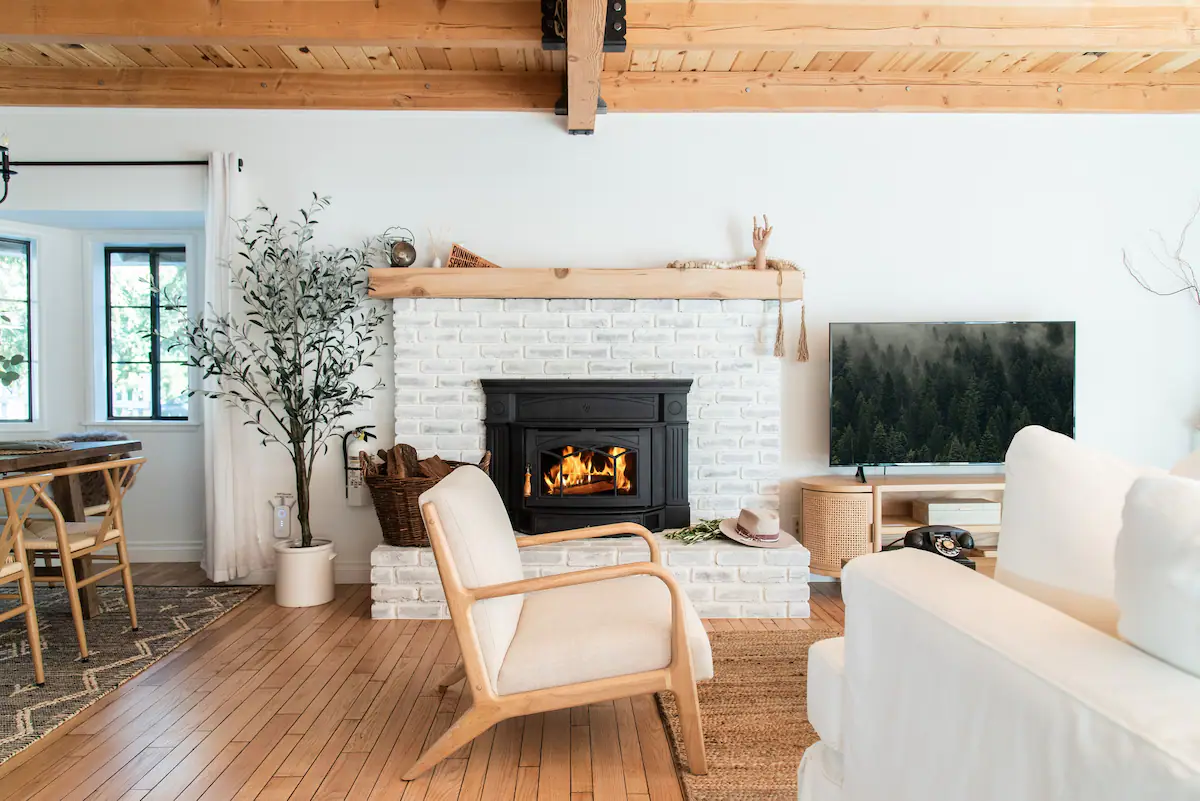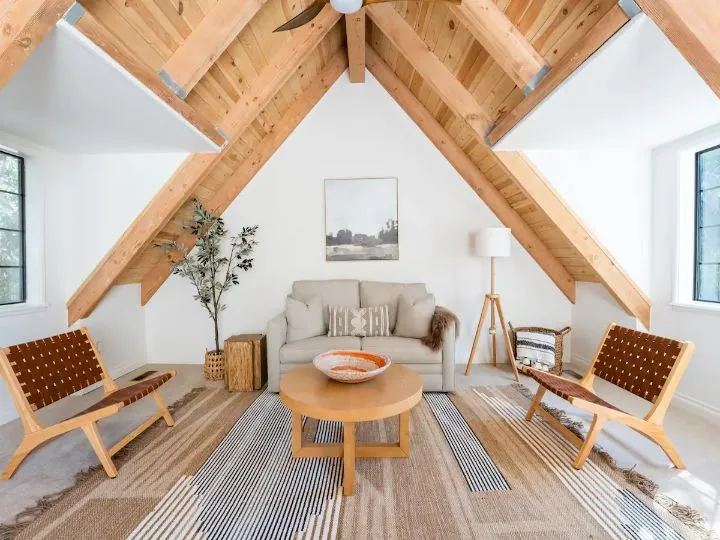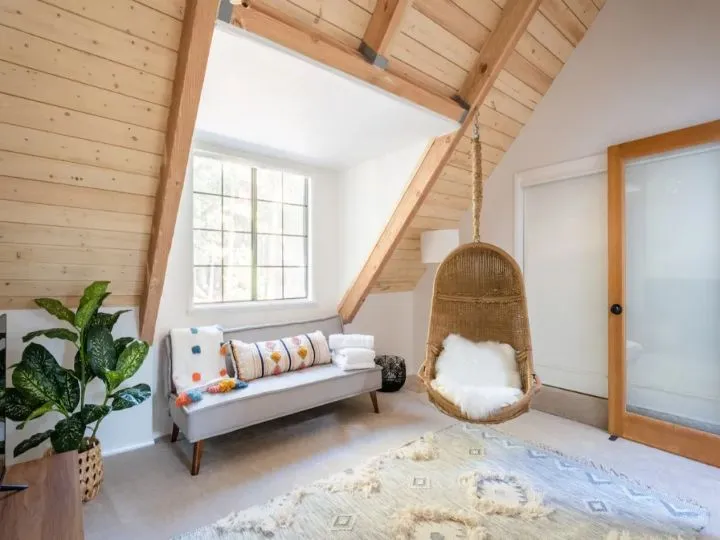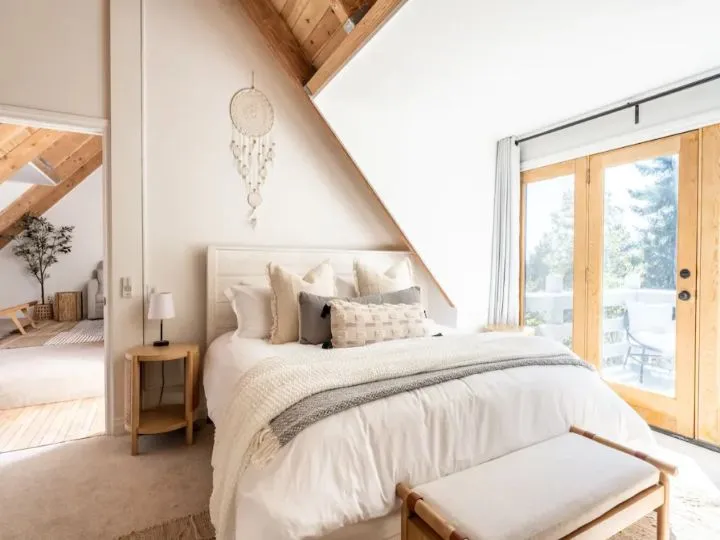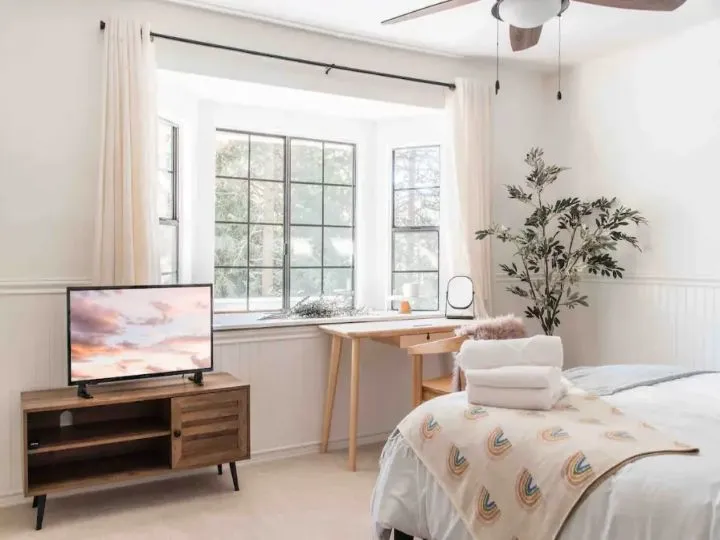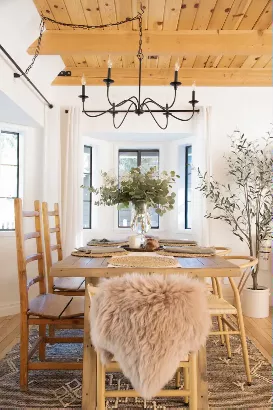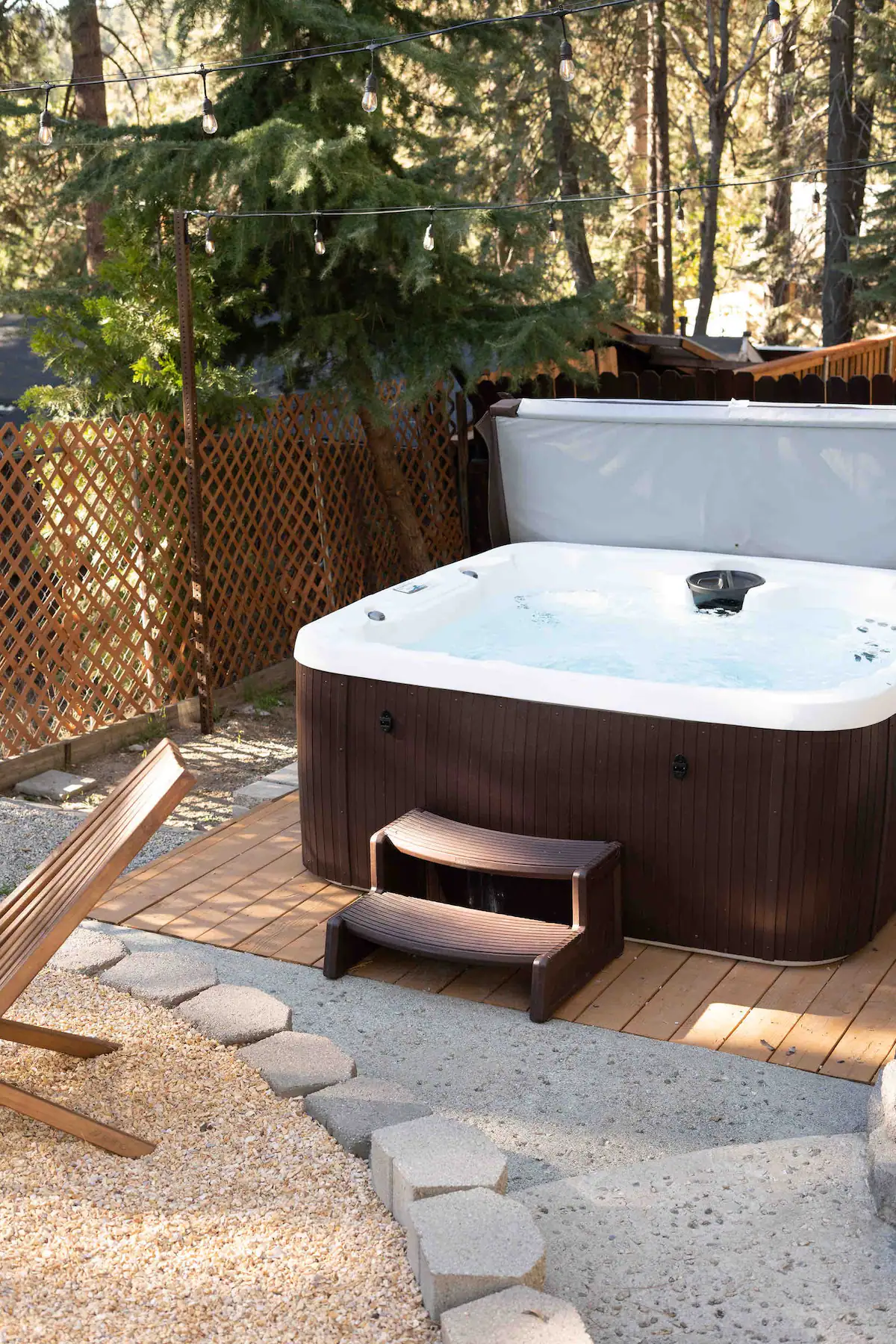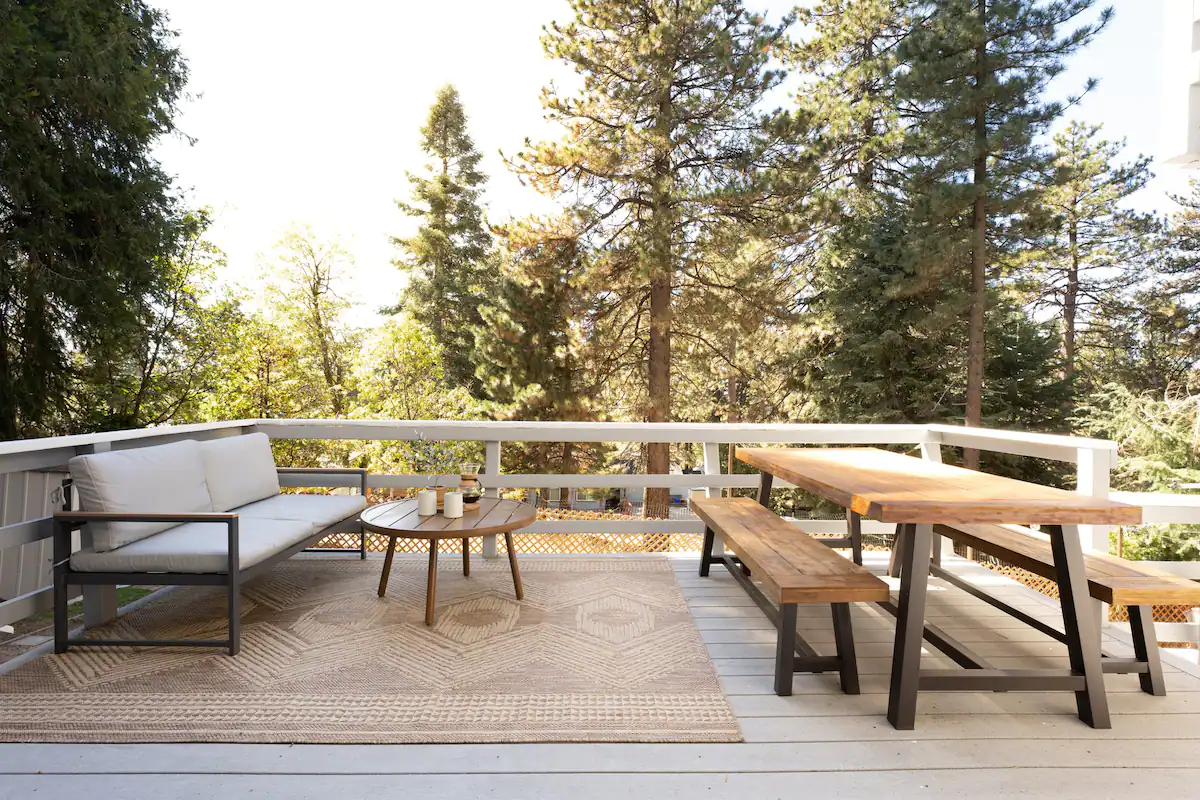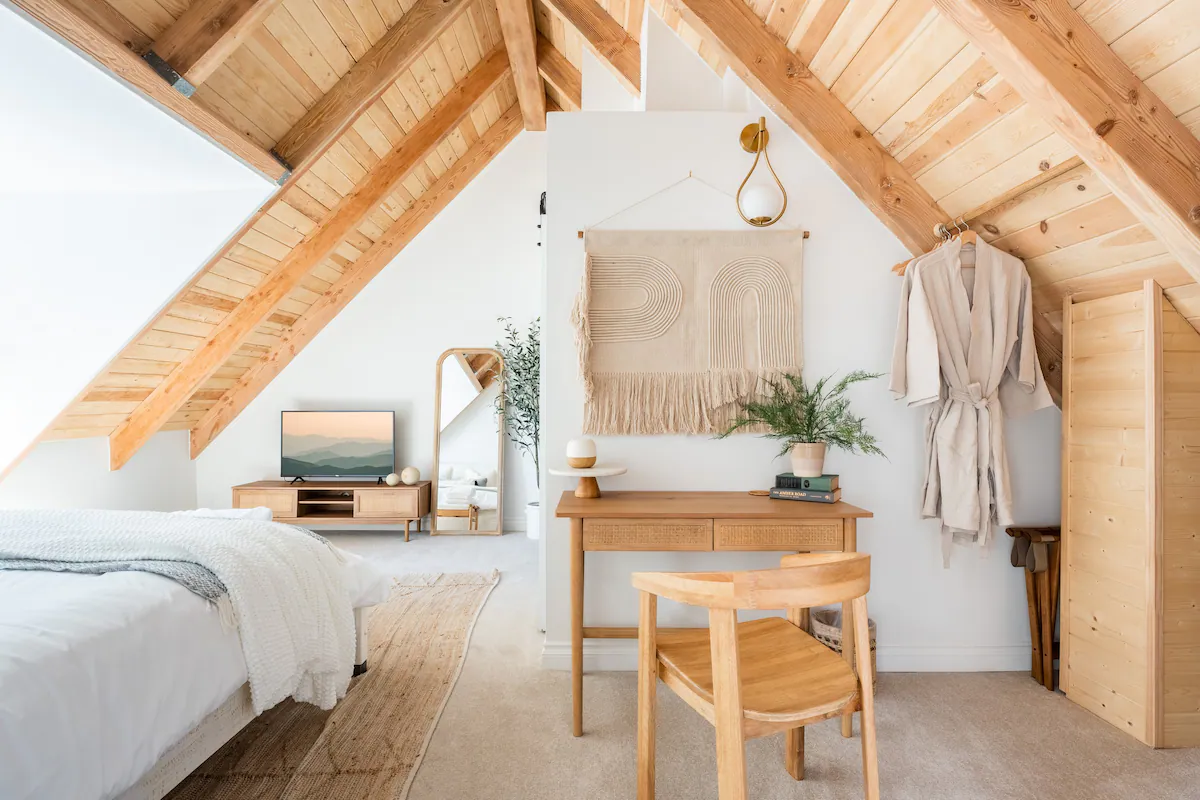 7 guests | 3 bedrooms | 5 beds | 2 baths
Rent entire cabin for $155 per night (starting price)
Uniquely "grandma chic" designed and lovingly curated with heirloom antiques, once you enter, you immediately feel transported to a special mountain cabin experience.
15 mins from Lake Arrowhead
30m to Big Bear Lake
10m to SkyPark & Skyforest
Coffee Shop (walking distance)
Hot tub
EV charger
Free Parking
Fast wifi
Close to Arrowbear Lake, Lake Gregory, and Green Valley Lake.
Choose where to book:
As featured in

"An airy, design-forward loft"
"
"
Top amenities: 100″ HDTV with Roku, hot tub, fire pit, movie theater
This three-bedroom loft features entertaining amenities that will bring the whole group together. One of our favorite rooms is the movie theater which features a 100-inch screen and has Roku streaming capabilities for the whole family to enjoy. Located near Lake Arrowhead Village and Skypark, guests get to enjoy 10 percent off entry to the latter during their stay.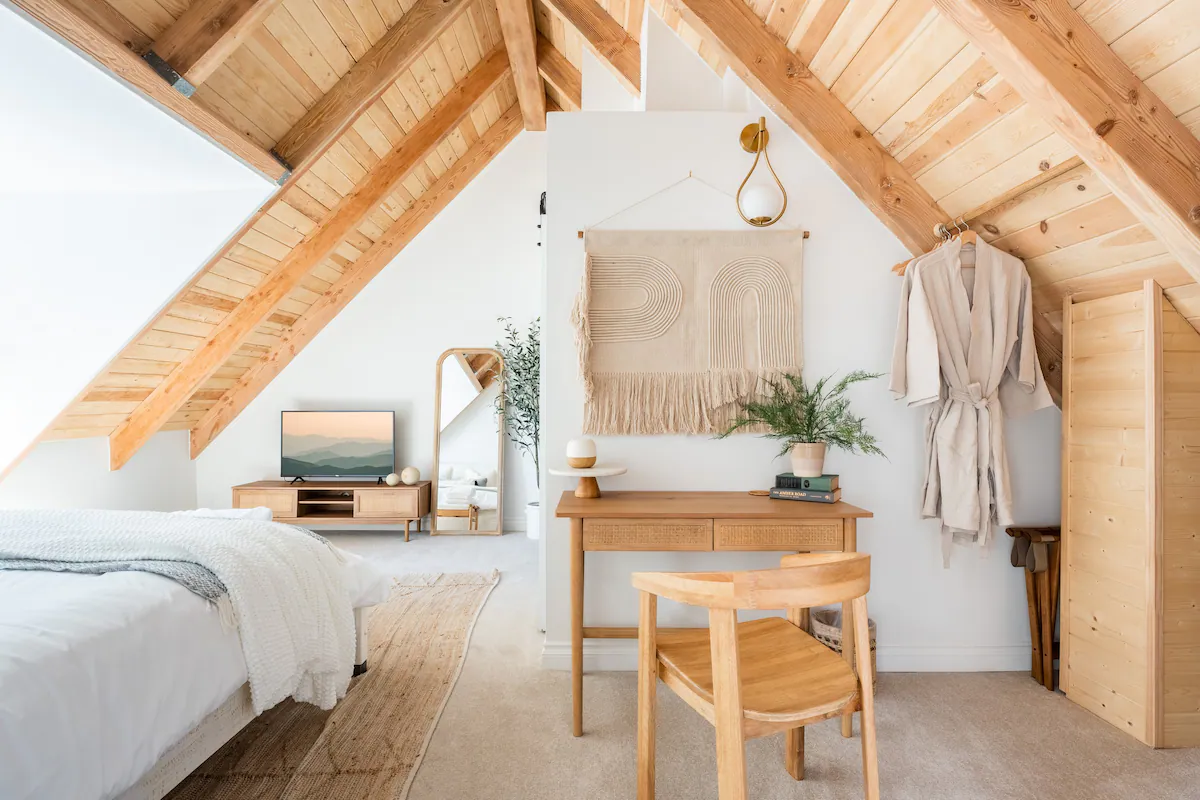 "A family-friendly cabin"
"
"
Top amenities: Public Goods toiletries, toddler-friendly utensils, oil diffuser
It can often be hard to keep a young family occupied during vacation, but this cozy, rustic cabin pulls out all the bells and whistles for the kids. The spacious house includes a basket of toys, crafts, and a car set. While the kiddos are occupied, rest easy on one of the three available decks and take in the view of the San Bernardino mountains.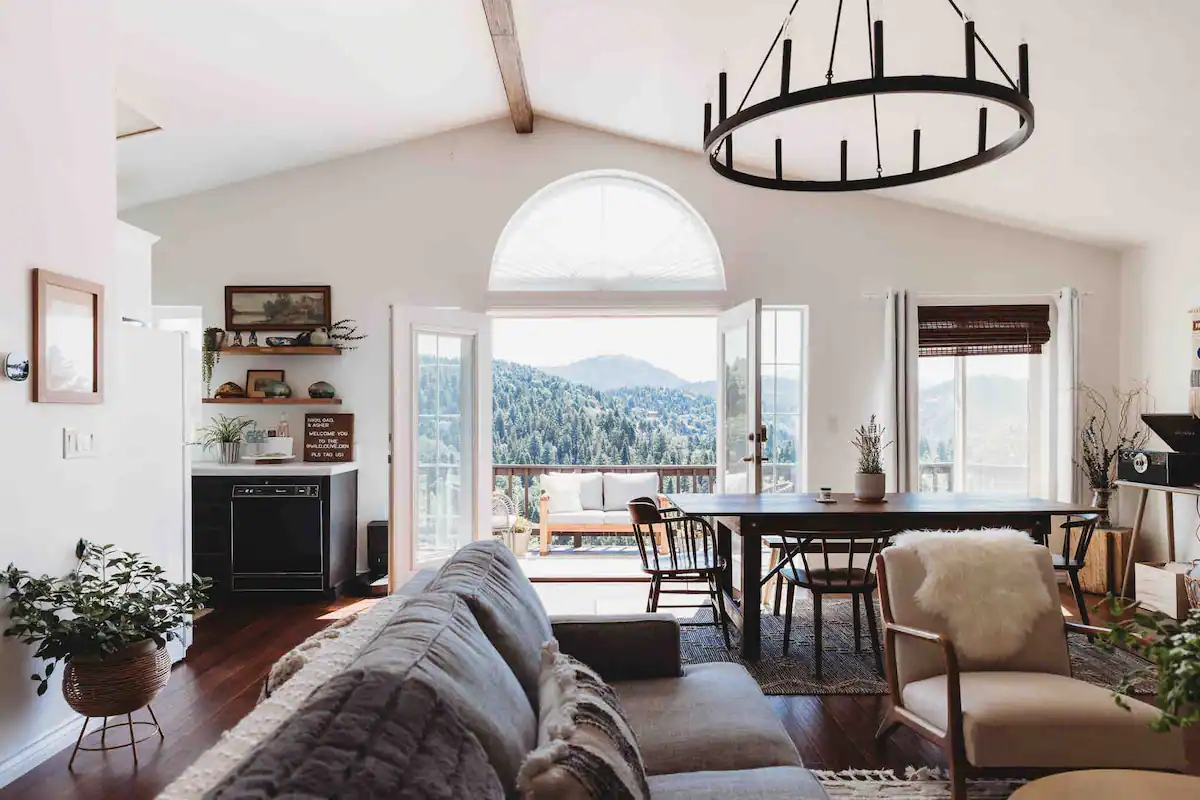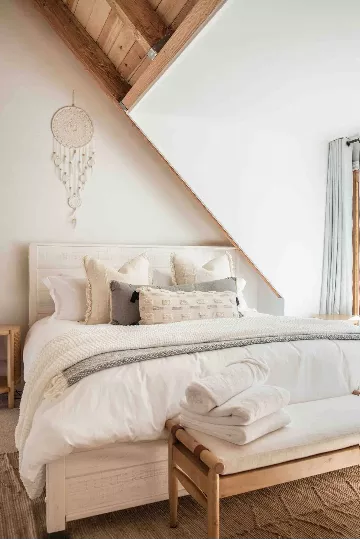 Cozy up in our comfy beds and wake up to stunning mountain views.
House Rules
Children allowed 0 – 17 years

Stay at one of the most popular vacation getaway cabins in Running Springs!
When looking for family friendly vacation rentals and cabins near Los Angeles, the San Bernardino mountains are a favorite spot – the home of Lake Arrowhead, Big Bear, and Running Springs. Come visit the Wild Olive Cabins to get a taste of everything the mountains have to offer – without driving too far away from the city. Stay in one of our cabins for the perfect Los Angeles weekend getaway!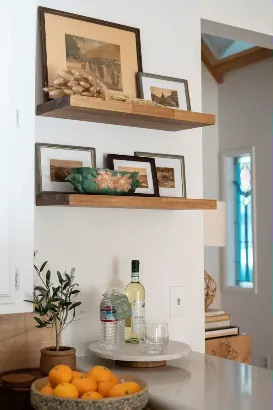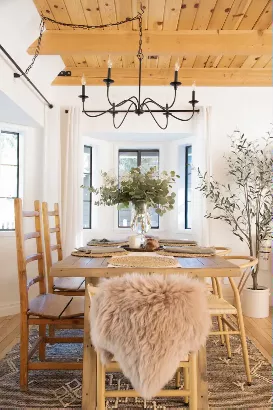 We offer a quiet and secluded setting where you can relax and reconnect with your loved one.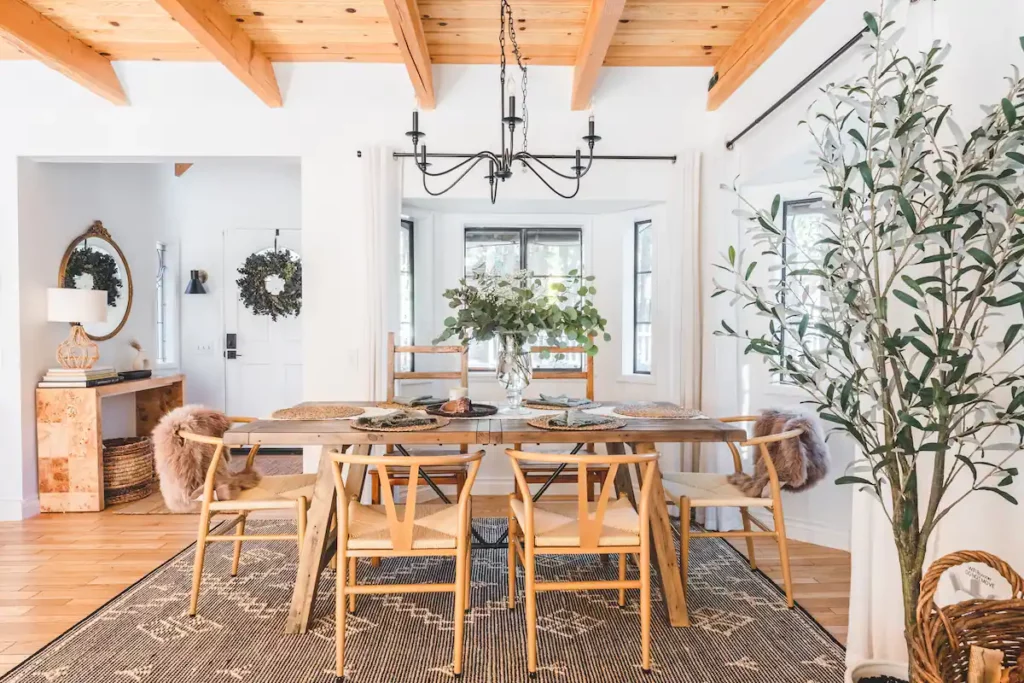 Our cabins are designed to provide a comfortable and relaxing stay, with rustic decor and modern amenities. Each cabin features a cozy fireplace, comfortable bedding, and a fully equipped kitchen.
Frequently Asked Questions
Free cancellation if check-in is less than 14 days away.
Also, you can cancel within 24 hours of booking as long as it's at least 14 days before check-in time.
They are in Running Springs, which is very close to Lake Arrowhead. It takes 15 minutes from our cabins to get to the heart of Lake Arrowhead.
We have a minimum of 2 nights and a maximum of 7 nights.
Only after we review your initial booking request message. You can cancel within 24 hours of booking, as long as the check-in date isn't less than 14 days.
Yes. After your booking is accepted, we ask that you authorize a fully refundable security deposit (very similar to a hotel). It's not an actual payment, but a hold. If there's no damage found after checkout, the charge is reversed and the funds are released.
When driving up the mountain to Running Springs, we suggest taking the 330 to Big Bear rather than California State Route 18 to Crestline, though both options will provide stunning views of the surrounding mountains and valleys of the San Bernardino National Forest.
Big Bear is approximately 20 miles from Lake Arrowhead.
We love SkyPark at Santa's Village (and not only because they offer 10% off to guests who book with us!), Lake Gregory, and much more. Check out our guidebook for additional ideas.
You can take the Lake Arrowhead Queen Tour Boat for a fun and historical ride that includes wonderful lake views, or the McKenzie's WaterSki School for some exhilarating wakeboarding.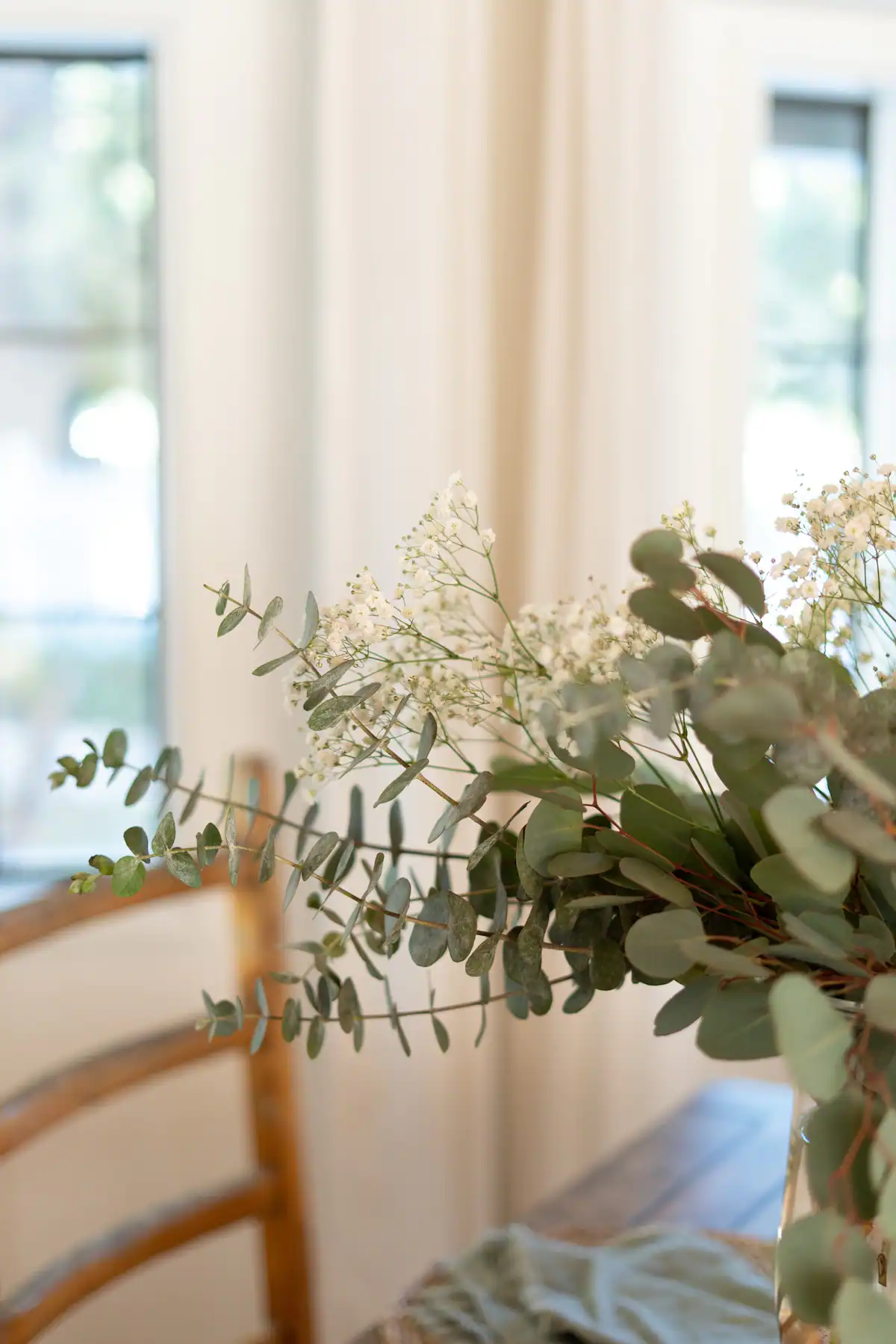 Join the Newsletter
Be the first to know about updates & promotions for our vacation homes!