Running Springs Vacation Rentals
Welcome to Running Springs, a hidden gem in San Bernardino County. Our vacation rentals offer a cozy mountain retreat near Arrowbear Lake. Whether you're seeking outdoor adventures or a tranquil escape, Running Springs has it all. Surrounded by nature's beauty, you can hike, fish, or simply relax by the lake. Enjoy the rustic charm of this picturesque destination and create lasting memories with loved ones. Book your Running Springs vacation today!
Cabin Rentals In Running Springs
Experience the charm and the thrill of adventure. Your Running Springs escape begins here.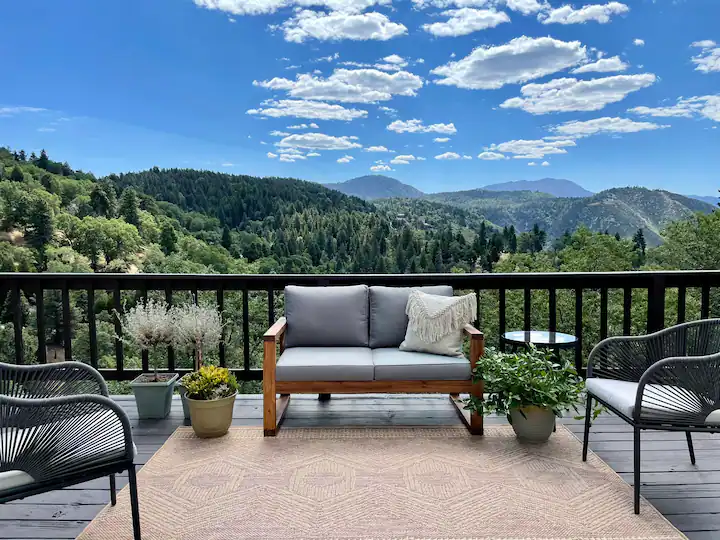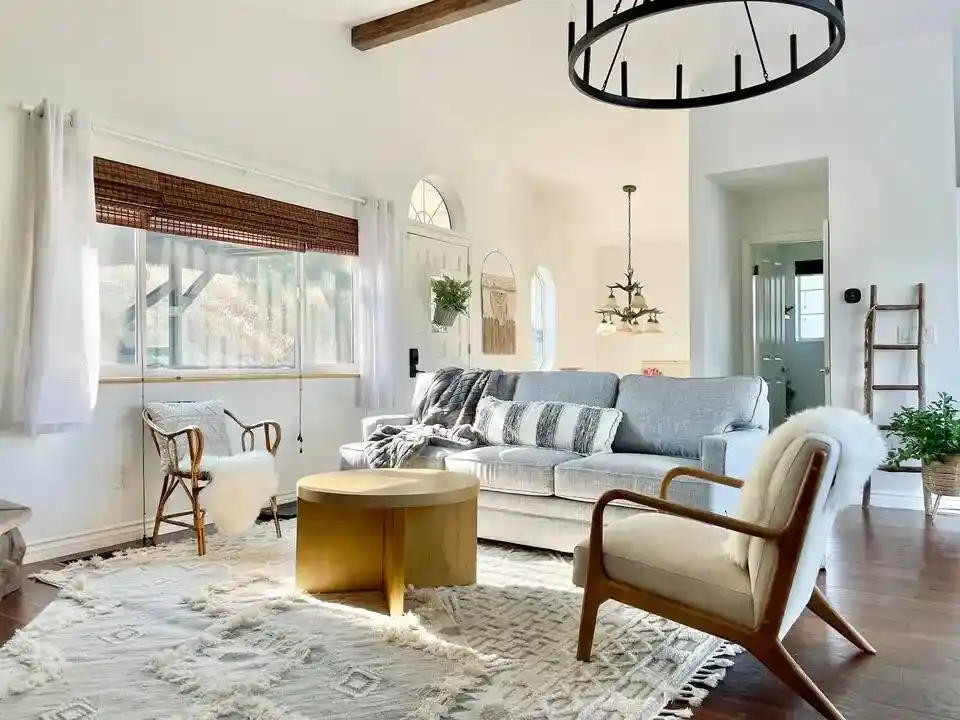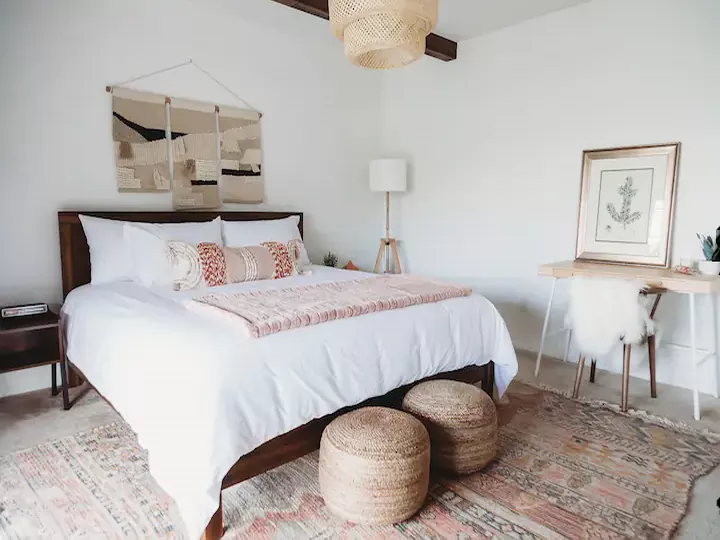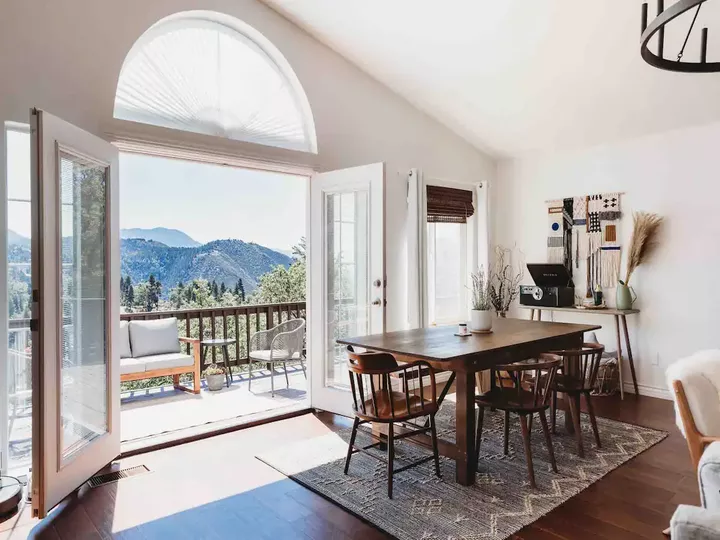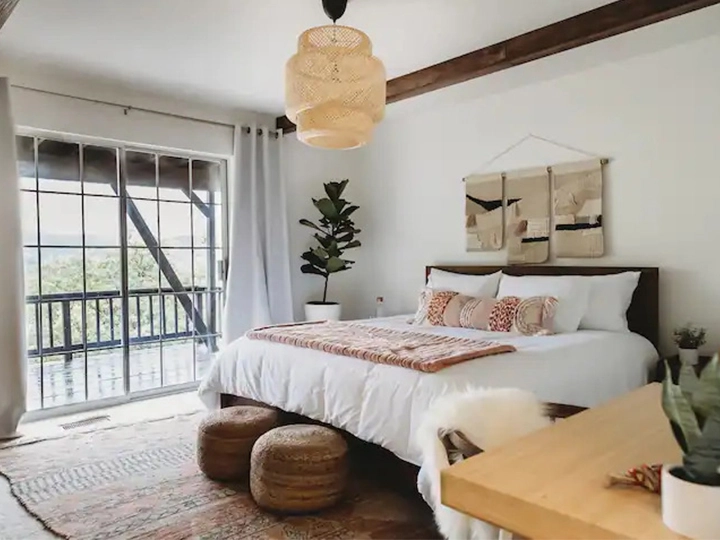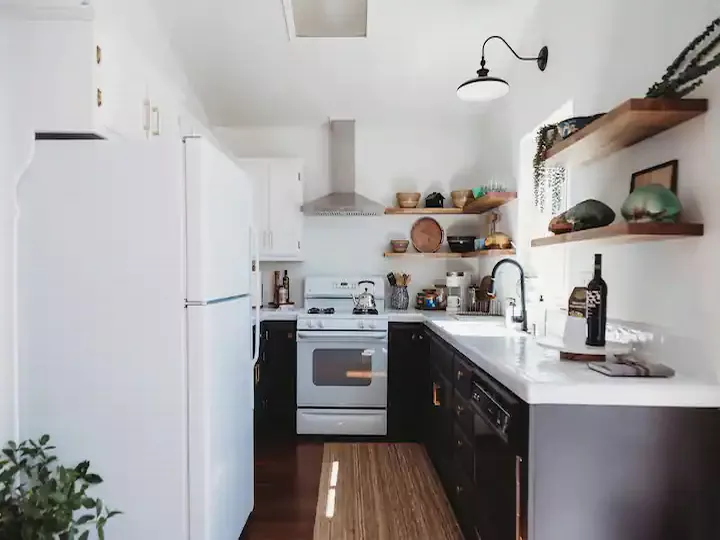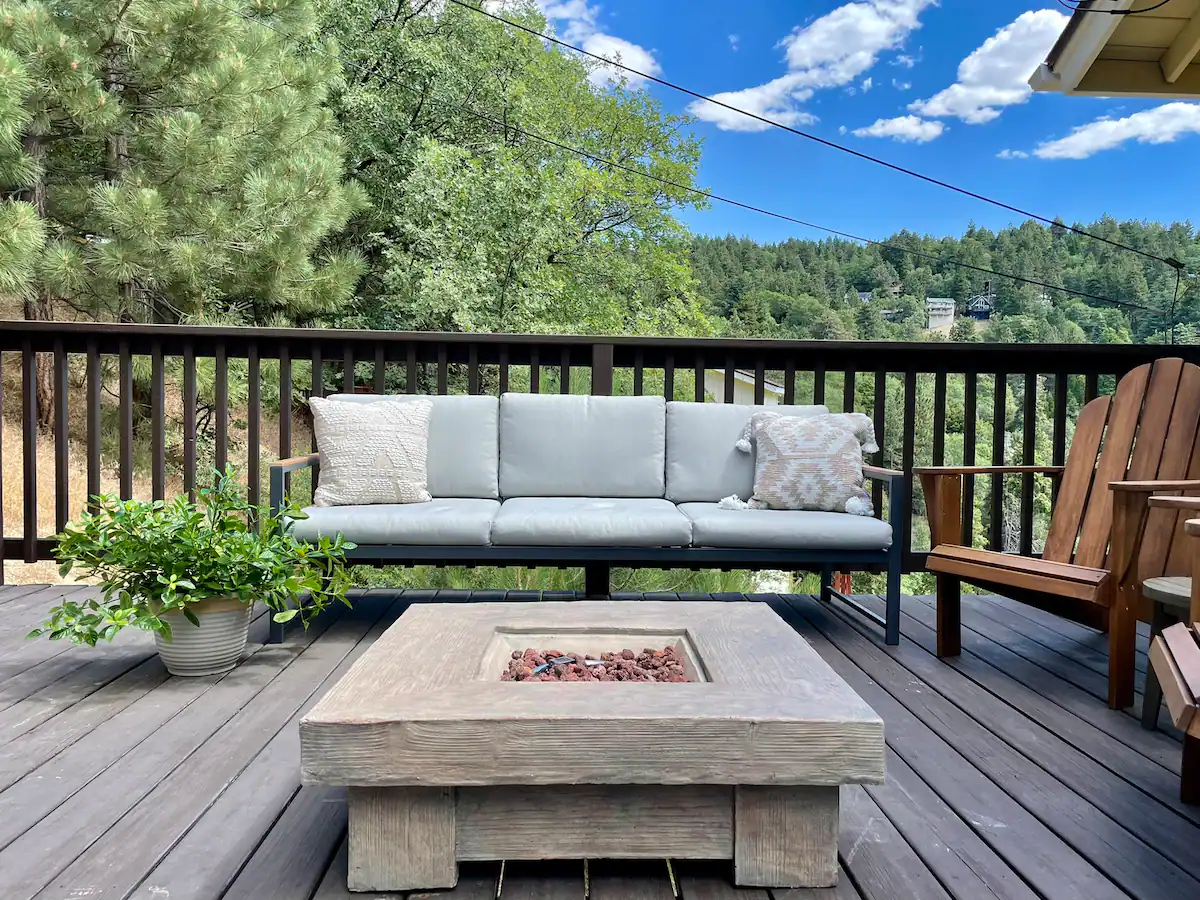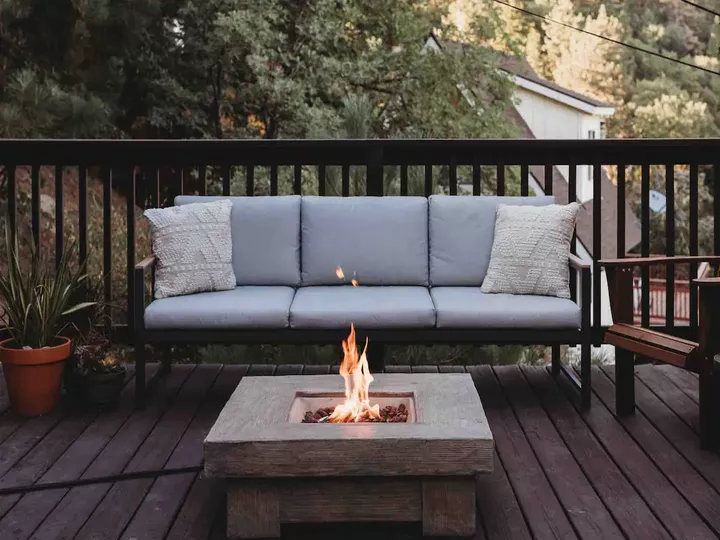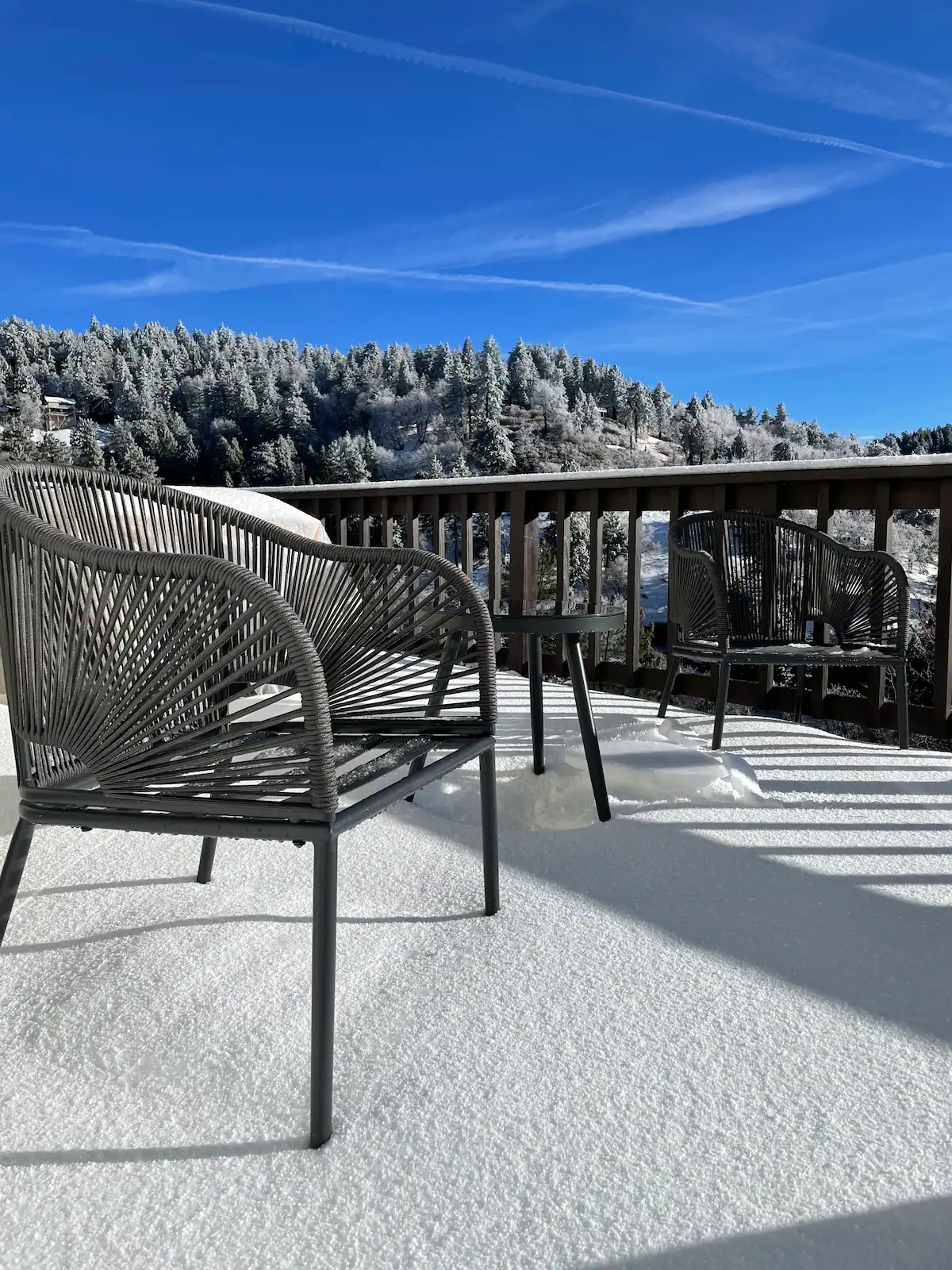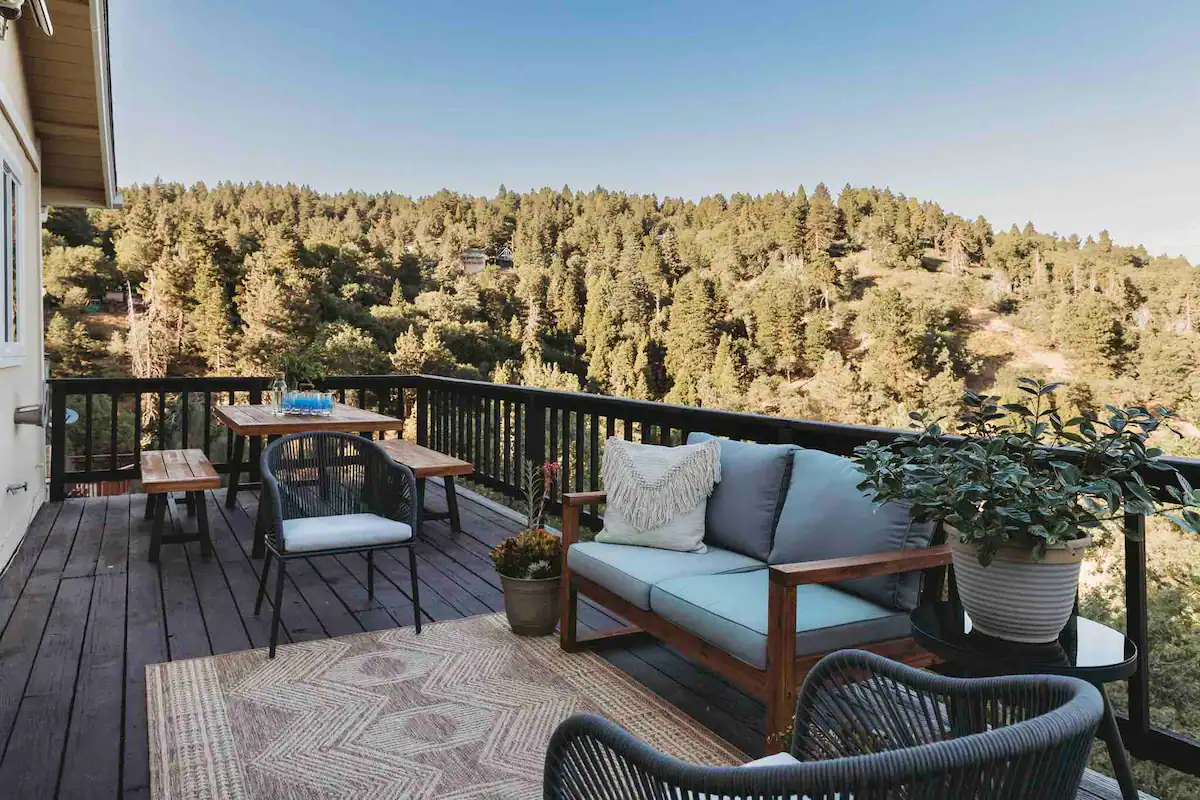 5 guests | 2 bedrooms | 4 beds | 1.5 baths
Rent entire cabin for $155 per night (starting price)
Our mountain home is situated high overlooking majestic mountain ranges. The moment you walk into the Olive Family Cabin, you'll be greeted by a breathtaking view through french doors. The cabin is stylishly designed with a blend of prairie rustic and modern bohemian decor. Upon arriving, enjoy a cocktail as you listen to classic vinyl records on the Victrola record player.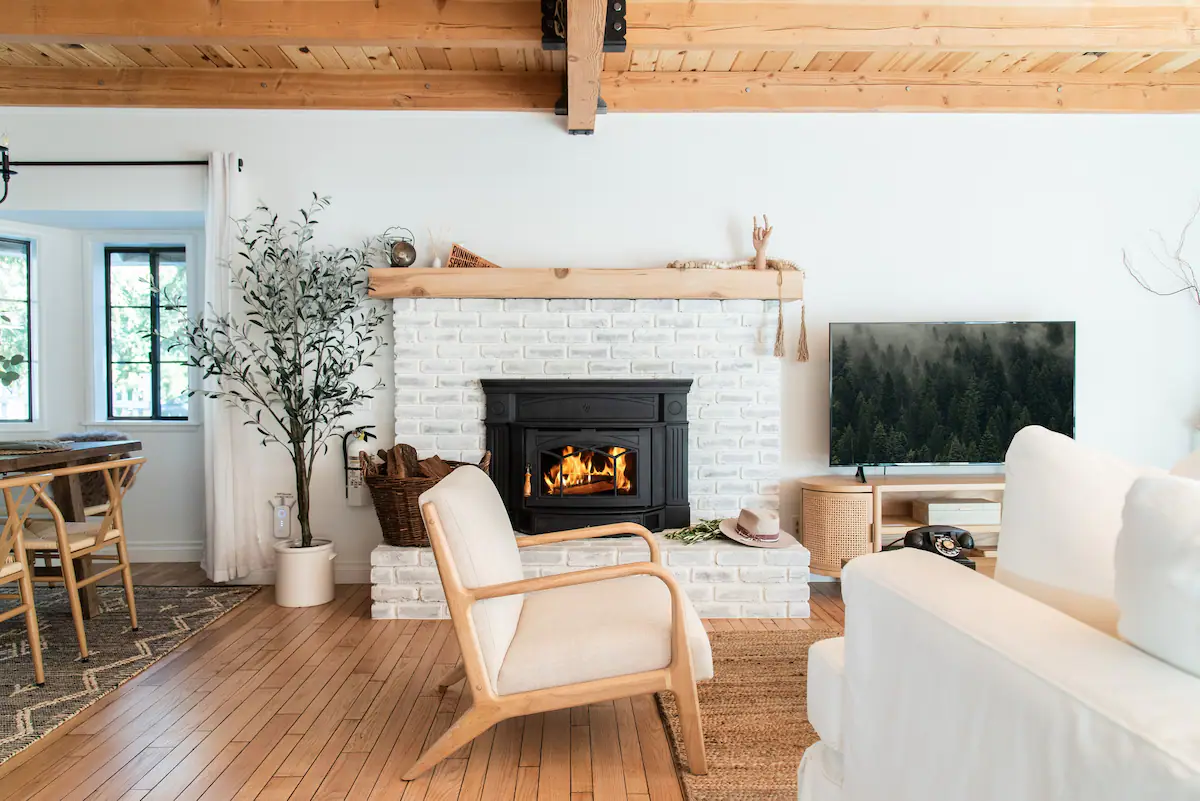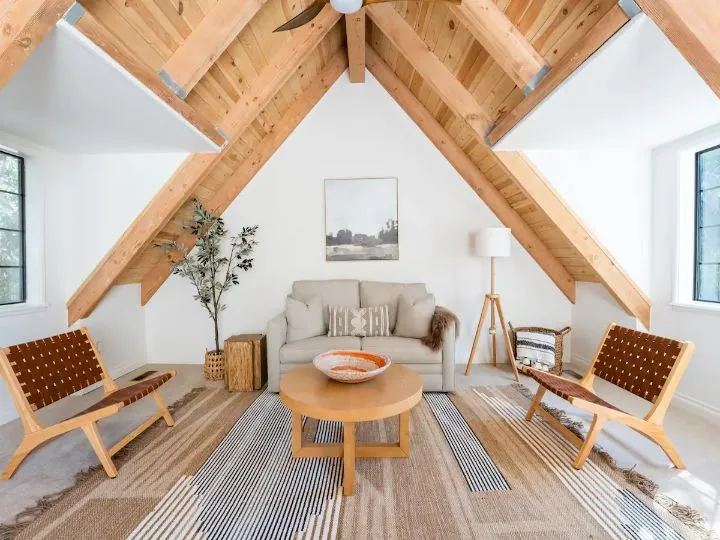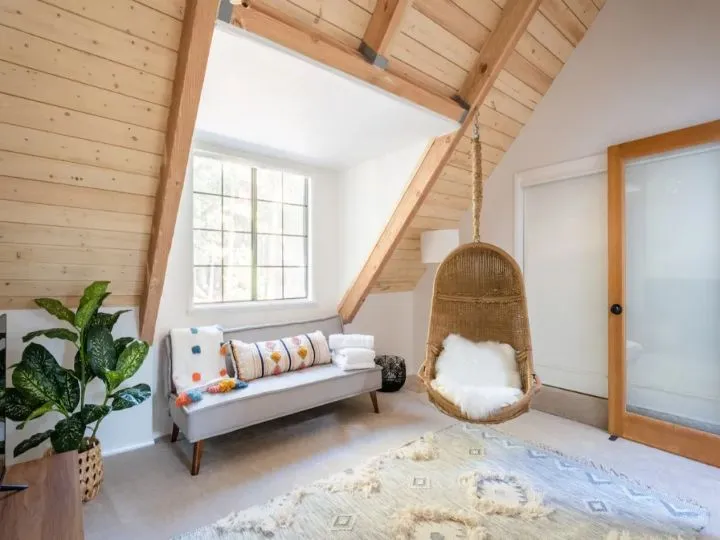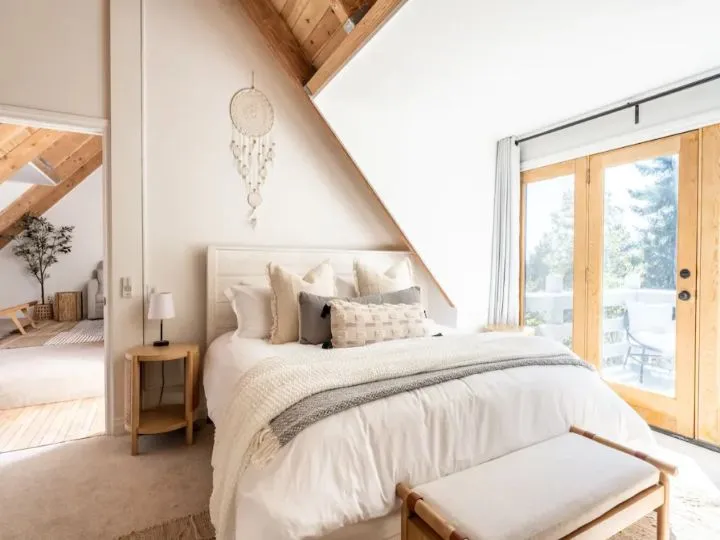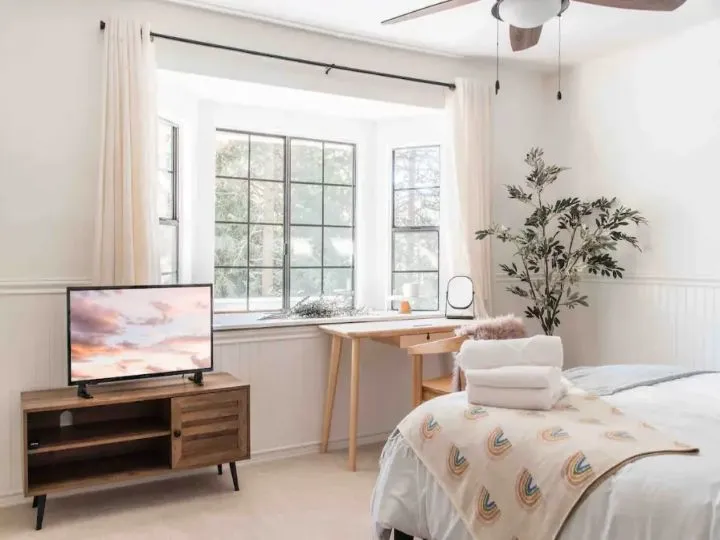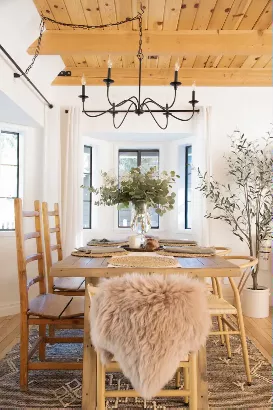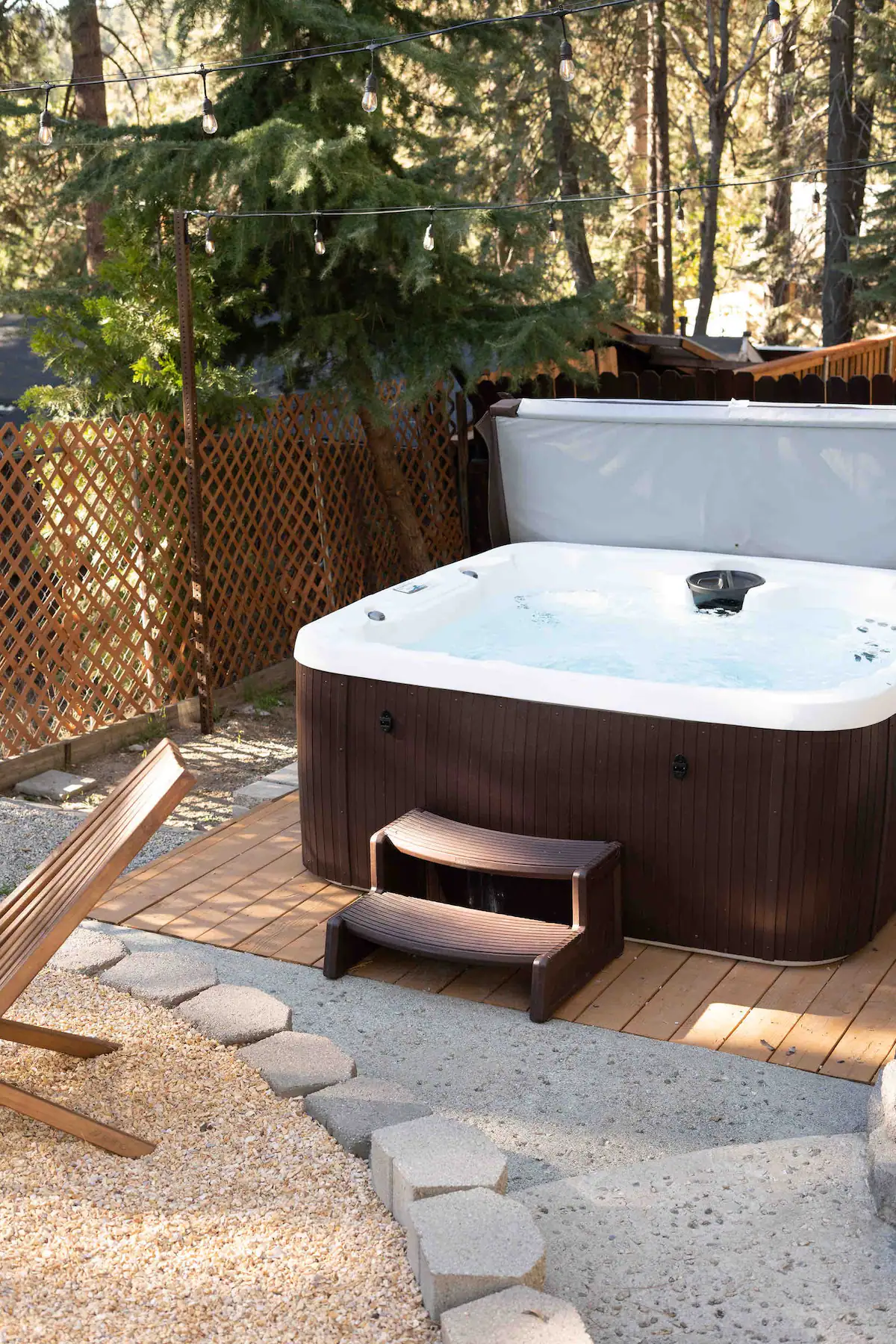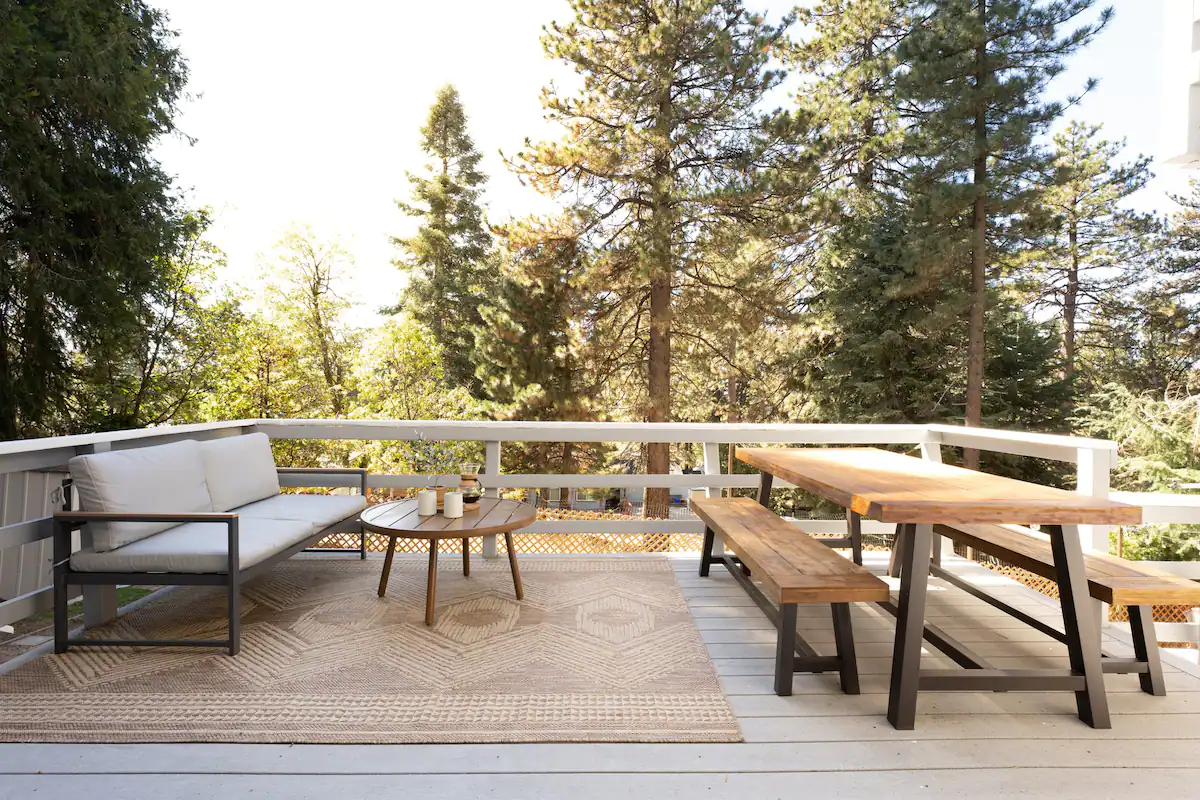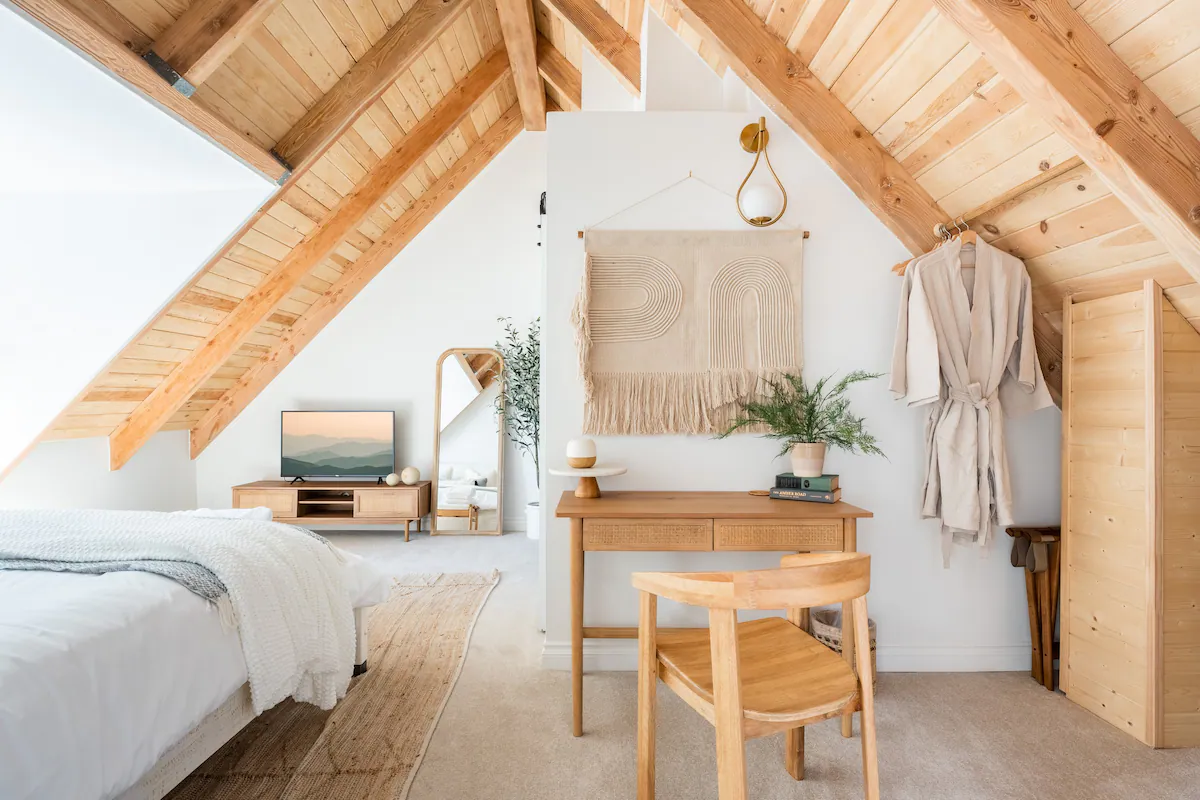 7 guests | 3 bedrooms | 5 beds | 2 baths
Rent entire cabin for $155 per night (starting price)
Uniquely "grandma chic" designed and lovingly curated with heirloom antiques, once you enter, you immediately feel transported to a special mountain cabin experience. Step out on the main deck and breathe in the mountain air while enjoying a glass of wine. Enjoy meaningful fireside chats around the fire pit. Or simply stay in and wrap yourself around any of our cozy throw blankets while listening to records from our curated jazz collection.
Popular Amenities
Near Running Springs's Top Attractions
Our cabins are just a few minutes drive to Running Springs's top destinations.
Running Springs Farmers Market
Snow Valley Mountain Resort
Snowdrift Snow Tubing Park
Lake Arrowhead Candle Co.
Running Springs
A short guide for the best vacation.
About Running Springs
Running Springs, California, is a charming mountain community nestled in the heart of the San Bernardino Mountains. Known for its serene natural beauty and picturesque surroundings, Running Springs offers a peaceful escape from the hustle and bustle of city life. Visitors can enjoy a wide range of outdoor activities, from hiking and biking through lush forests to fishing in pristine lakes like Arrowbear Lake. The town's cozy cabins and vacation rentals provide a perfect base for exploring the area. Whether you're seeking adventure or a tranquil retreat, Running Springs beckons with its idyllic setting and warm, welcoming atmosphere, making it a favorite destination for nature enthusiasts and relaxation seekers alike.
Running Springs History
Running Springs History
Nestled in the San Bernardino Mountains, The town of Running Springs has a rich history dating back to the late 19th century. Originally inhabited by the indigenous Serrano people, the area's first recorded European settlers arrived in the 1860s during the Southern California gold rush. It wasn't until the early 1900s that the community began to take shape as a vacation destination and summer retreat for residents of nearby cities. The arrival of the Santa Fe Railway in 1916 brought increased accessibility, fueling the town's growth. Running Springs gained further prominence during World War II when it served as a rest area for soldiers training in the mountainous terrain. Today, Running Springs retains its historical charm while offering modern amenities, attracting visitors seeking a blend of outdoor adventure and a glimpse into its storied past.
Throughout the years, Running Springs has maintained its appeal as a mountain oasis. The 20th century saw the establishment of numerous cabins and lodges, many of which have become cherished family vacation spots. The town's close proximity to Lake Arrowhead and other natural wonders has solidified its reputation as a year-round recreational destination. The community has also embraced its history with various events and festivals celebrating its heritage. As Running Springs continues to evolve, it remains a testament to the enduring allure of the San Bernardino Mountains, where the past and present converge to offer a timeless mountain experience.
Best Time to Rent a Cabin in Running Springs
Best Time to Rent a Cabin in Running Springs
Winter is an enchanting time to rent a cabin in Running Springs. From December to February, the area transforms into a snowy wonderland, making it a prime destination for winter sports enthusiasts. Whether you're into skiing, snowboarding, or simply cozying up by the fireplace, Running Springs offers the perfect winter retreat. The nearby Snow Valley Mountain Resort and Snowdrift Snow Tubing Park provide ample opportunities for outdoor adventures in the snow. Booking a cabin during this season allows you to experience the magic of the mountains covered in pristine white snow, creating lasting memories with family and friends.
Spring, typically from March to May, brings a refreshing change to Running Springs. As the snow begins to melt, the landscape starts to bloom with vibrant wildflowers, creating a picturesque backdrop for your cabin getaway. The weather is mild, making it an ideal time for hiking and exploring the numerous trails that crisscross the area. Arrowbear Lake and nearby lakes begin to thaw, inviting fishing enthusiasts to cast their lines. Spring in Running Springs offers a quieter and more peaceful atmosphere, perfect for those seeking a tranquil escape amidst nature's rebirth.
For those who prefer milder temperatures and fewer crowds, the shoulder seasons of fall (September to November) and early spring (April) offer a peaceful retreat. The forest transforms into a kaleidoscope of autumn colors in the fall, making it a photographer's dream, while the early spring brings blooming wildflowers and a sense of renewal to the region.
Running Springs shines during the summer months of June to August. The weather is warm and inviting, making it a fantastic time for outdoor activities like hiking, mountain biking, and picnicking in the lush forests. The clear, sunny days are perfect for swimming, boating, and paddleboarding on the nearby lakes, such as Lake Arrowhead. The town also hosts various summer events and festivals, providing a taste of local culture and entertainment. Renting a cabin in Running Springs during the summer ensures a diverse range of activities and a chance to enjoy the beautiful mountain scenery in its full glory.
Things to Do in Running Springs
Snow Valley Mountain Resort
Snow Valley Mountain Resort is a winter wonderland nestled in the heart of the San Bernardino Mountains, offering a wide range of activities for outdoor enthusiasts. Skiers and snowboarders flock to the resort during the winter season to experience pristine slopes and well-groomed trails. With diverse terrain suitable for all skill levels, it's a great place for both beginners and seasoned pros. Snow Valley also boasts a Snow Play area, perfect for families looking to build snowmen and engage in friendly snowball fights. In the summer, the resort transforms into a hiking and mountain biking haven, providing access to scenic trails and breathtaking vistas. Whether you're seeking adventure or relaxation, Snow Valley Mountain Resort is a must-visit destination in Running Springs.
Snowdrift Snow Tubing Park
For a thrilling and family-friendly winter activity, look no further than Snowdrift Snow Tubing Park. This exciting tubing park offers an adrenaline-pumping experience as you glide down the snow-covered slopes in inflatable tubes. It's a perfect option for visitors of all ages, including kids and adults. No special equipment or skills are required, making it accessible and enjoyable for everyone. The park provides the tubes, so all you need to do is hold on tight and enjoy the ride. With the beautiful mountain backdrop, Snowdrift Snow Tubing Park is a delightful way to embrace the winter season and create lasting memories with loved ones.
Deep Creek Hot Springs Trail
Deep Creek Trail is a nature lover's paradise and a popular hiking destination near Running Springs. This picturesque trail offers an opportunity to explore the stunning wilderness of the San Bernardino National Forest. The trail leads you through a diverse landscape of forests, meadows, and creeks, providing a chance to spot local wildlife and enjoy the serene beauty of nature. One of the highlights of the trail is the Deep Creek Hot Springs, a series of natural hot pools where you can relax and soak in the soothing, mineral-rich waters. The trail offers various routes of different lengths and difficulty levels, accommodating both casual hikers and more experienced adventurers. Whether you're seeking a short day hike or a longer backpacking excursion, Deep Creek Trail is a rewarding outdoor experience in Running Springs.
Frequently Asked Questions
Free cancellation if check-in is less than 14 days away.
Also, you can cancel within 24 hours of booking as long as it's at least 14 days before check-in time.
They are in Running Springs, which is very close to Lake Arrowhead. It takes 15 minutes from our cabins to get to the heart of Lake Arrowhead.
We have a minimum of 2 nights and a maximum of 7 nights.
Only after we review your initial booking request message. You can cancel within 24 hours of booking, as long as the check-in date isn't less than 14 days.
Yes. After your booking is accepted, we ask that you authorize a fully refundable security deposit (very similar to a hotel). It's not an actual payment, but a hold. If there's no damage found after checkout, the charge is reversed and the funds are released.
When driving up the mountain to Running Springs, we suggest taking the 330 to Big Bear rather than California State Route 18 to Crestline, though both options will provide stunning views of the surrounding mountains and valleys of the San Bernardino National Forest.
Big Bear is approximately 20 miles from Lake Arrowhead.
We love SkyPark at Santa's Village (and not only because they offer 10% off to guests who book with us!), Lake Gregory, and much more. Check out our guidebook for additional ideas.
You can take the Lake Arrowhead Queen Tour Boat for a fun and historical ride that includes wonderful lake views, or the McKenzie's WaterSki School for some exhilarating wakeboarding.