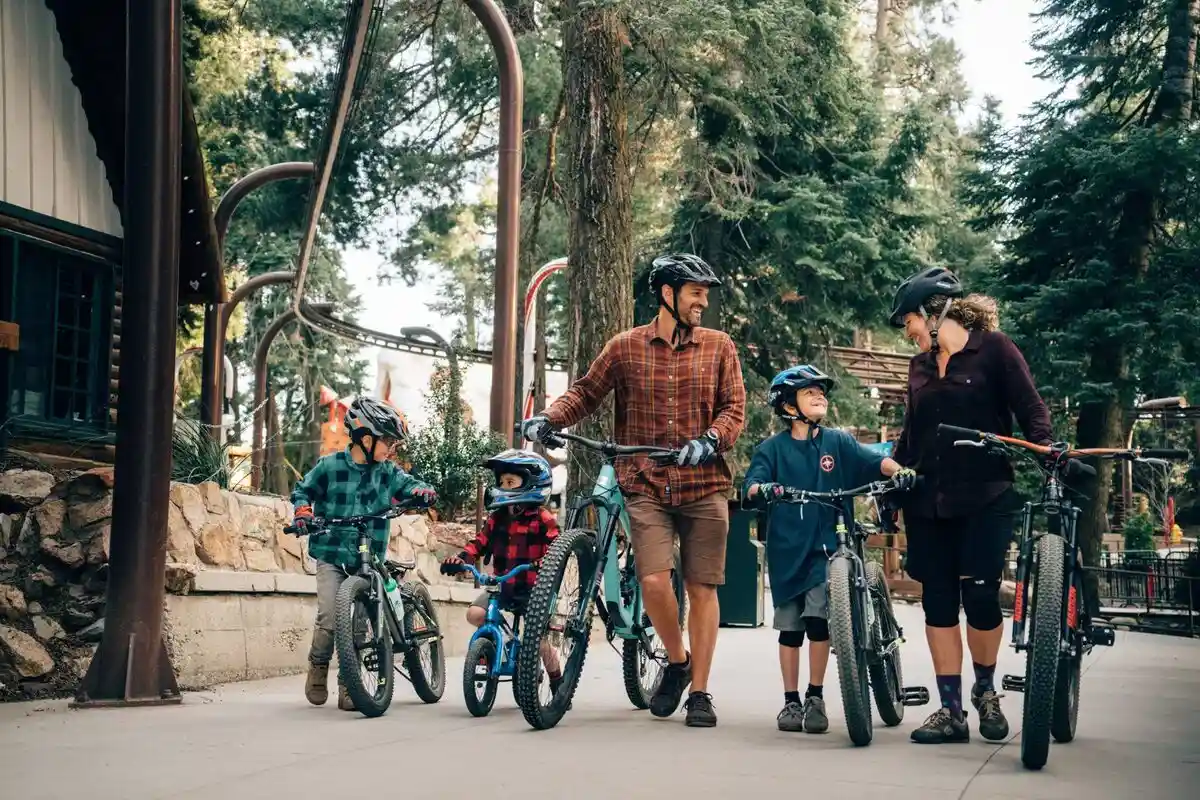 SkyPark at Santa's Village
Where Adventure Meets Magic
SkyPark at Santa's Village
Nestled in the picturesque San Bernardino Mountains, SkyPark at Santa's Village is a premier outdoor adventure park that offers a magical and unforgettable experience for visitors of all ages. This one-of-a-kind destination combines thrilling activities, enchanting attractions, and breathtaking natural beauty to create a truly immersive and memorable adventure.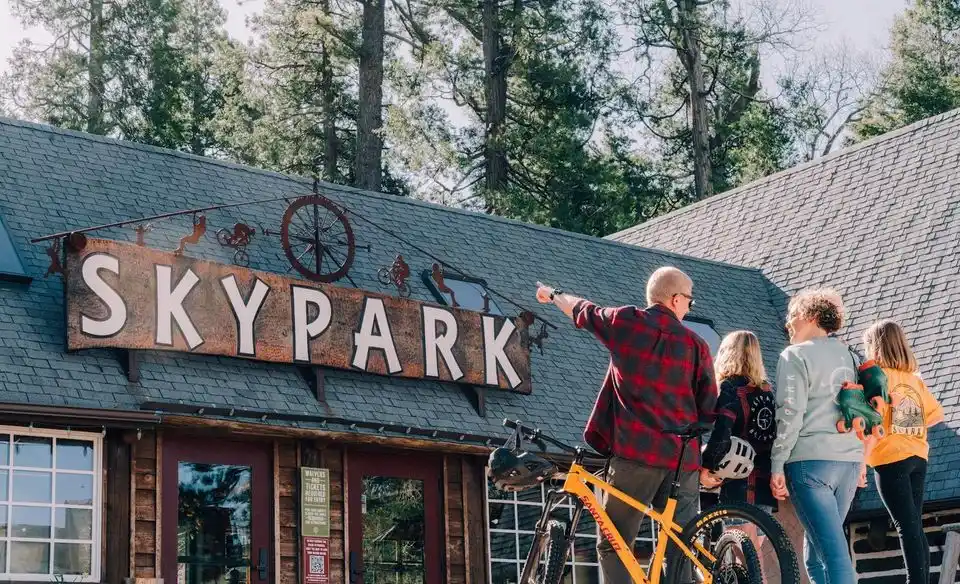 SkyPark at Santa's Village History: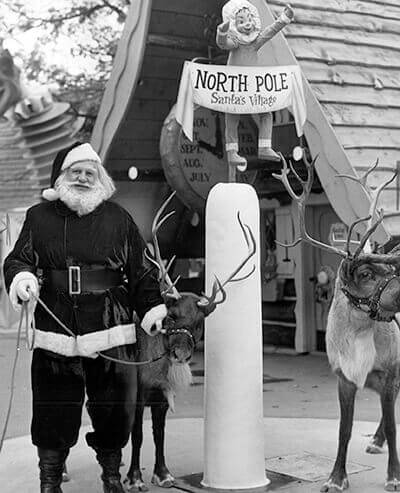 Originally established in the 1950s as "Santa's Village," this beloved holiday attraction quickly became a cherished destination for families. After undergoing extensive renovations and rebranding, it reopened as SkyPark at Santa's Village in 2016. The park has since evolved into a modern and family-friendly destination, offering new and exciting attractions that capture the essence of Santa's Village while providing a contemporary experience.
Things to Do in SkyPark at Santa's Village:
Zip Lining
Experience an adrenaline rush as you zip through the air on a series of exhilarating zip lines. Enjoy panoramic views of the surrounding mountains and forests, creating a truly breathtaking experience. Professional guides ensure your safety and provide an informative and fun-filled adventure.
Mountain Biking
Embark on a thrilling mountain biking journey in the SkyPark at Santa's Village Bike Park. With over 60 acres of trails, riders of all skill levels can find their perfect route. From beginner-friendly paths to challenging downhill courses, the park caters to every rider's preference. Rentals and lessons are available for those looking to try mountain biking for the first time.
Hiking
Lace up your hiking boots and explore the scenic trails that wind through the natural beauty of SkyPark at Santa's Village. With a range of trails suitable for different fitness levels, you can enjoy leisurely walks or more challenging hikes. Immerse yourself in the tranquility of nature and take in the stunning views of the San Bernardino Mountains.
Rock Climbing
Test your strength and agility on the park's rock climbing walls. Designed for climbers of all experience levels, the walls offer various routes that cater to beginners as well as seasoned climbers. Professional instructors are available to provide guidance and ensure a safe and enjoyable climbing experience.
Archery
Channel your inner archer at the park's archery range. Learn the art of precision as you aim for the bullseye under the guidance of experienced instructors. Whether you're a novice or an experienced archer, this activity provides a unique and enjoyable experience for all.
Bouldering
Conquer the park's bouldering area, which features an array of challenging climbing routes. Perfect for both beginners and experienced climbers, bouldering offers a thrilling and rewarding experience. Test your problem-solving skills and physical prowess as you navigate the various boulders and routes.
Fishing
Cast your line into the park's serene lakes and enjoy a peaceful fishing experience. The well-stocked lakes provide an opportunity to catch a variety of fish species. Whether you're an avid angler or a beginner, fishing in the tranquil surroundings of SkyPark at Santa's Village is a relaxing and enjoyable activity.
Entertainment
SkyPark at Santa's Village offers a range of entertainment options to enhance your visit. Enjoy live music performances featuring talented musicians, immerse yourself in captivating theater shows, or participate in seasonal events that capture the spirit of the holidays. These entertainment offerings add an extra layer of enchantment to your experience at the park.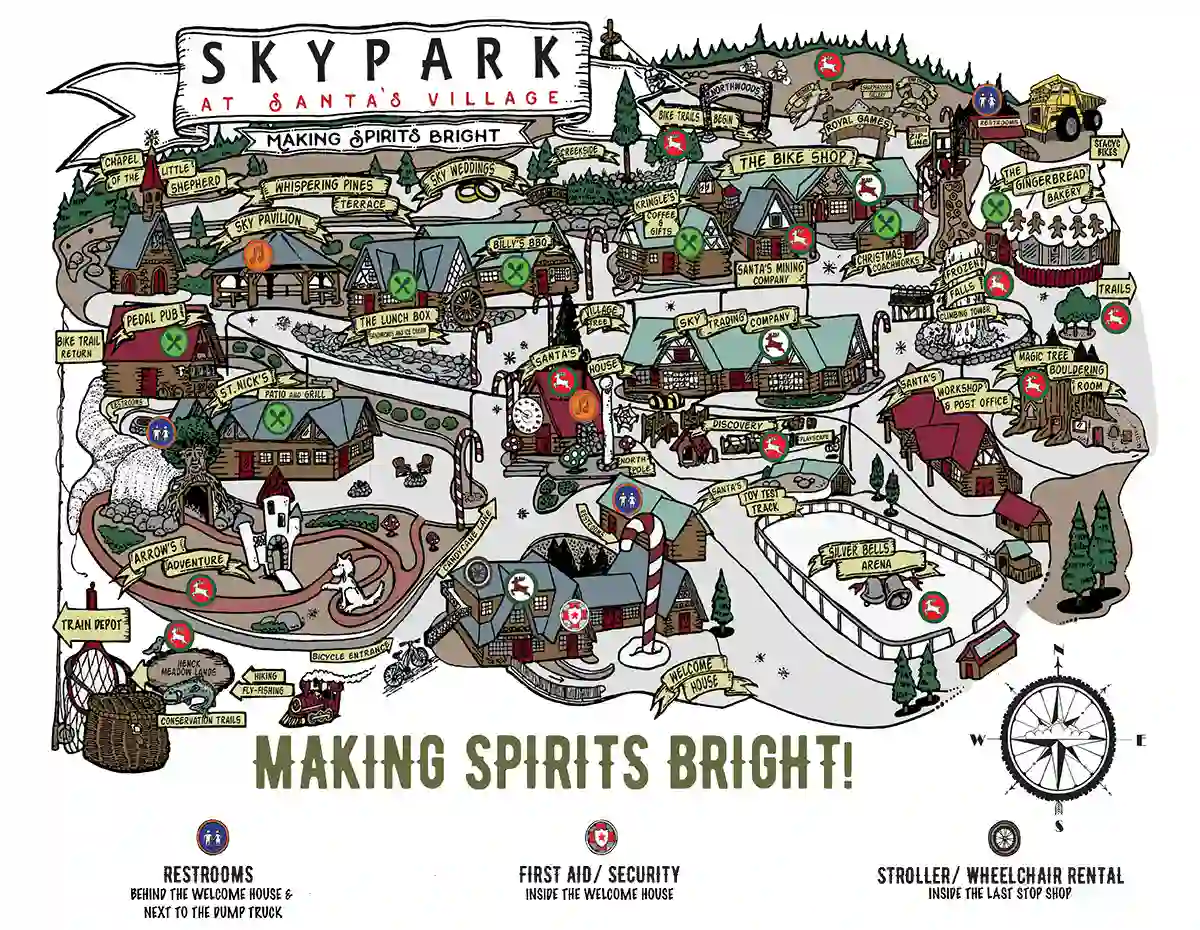 Where to Go in SkyPark at Santa's Village
Santa's Village
Discover the heart of the park at Santa's Village, where a whimsical world of holiday-themed rides and activities awaits visitors of all ages. Encounter Santa Claus, explore festive attractions, and immerse yourself in the magical ambiance of this enchanting village.
NorthWoods
Take a leisurely stroll through the NorthWoods, a magical area adorned with sparkling lights and charming decorations. Immerse yourself in the whimsical ambiance as you admire the enchanting displays and feel the wonder of the forest.
Dining in SkyPark at Santa's Village
The Pedal Pub
Experience a unique dining adventure at The Pedal Pub, where guests can pedal their way through a gourmet meal. Enjoy a delicious selection of dishes while seated at pedal-powered tables, offering a fun and interactive dining experience. The Pedal Pub also provides picturesque views of the park as you dine.
Kringle's Coffee Bar
Recharge and indulge in a delightful selection of gourmet coffee and mouthwatering pastries at Kringle's Coffee Bar. This charming coffee bar offers a cozy atmosphere where you can relax and enjoy a moment of tranquility amidst the park's enchanting surroundings.
Conclusion
SkyPark at Santa's Village is a magical destination that seamlessly blends outdoor adventure, enchanting attractions, and delightful dining experiences. Whether you choose to zip line through the forest, mountain bike along thrilling trails, or savor a gourmet meal while pedaling at The Pedal Pub, the park offers a range of activities to suit every visitor. Immerse yourself in the festive ambiance of Santa's Village, explore captivating light displays, and take in the spectacular mountain scenery. With its diverse offerings and enchanting atmosphere, SkyPark at Santa's Village promises an unforgettable journey that will leave you with cherished memories of adventure, magic, and culinary delights.
Looking for a place to stay during your trip to SkyPark? Our cabins are only 5 miles away!
Guests who stay at the Wild Olive Cabins receive 10% off tickets to SkyPark. Inquire for more information.