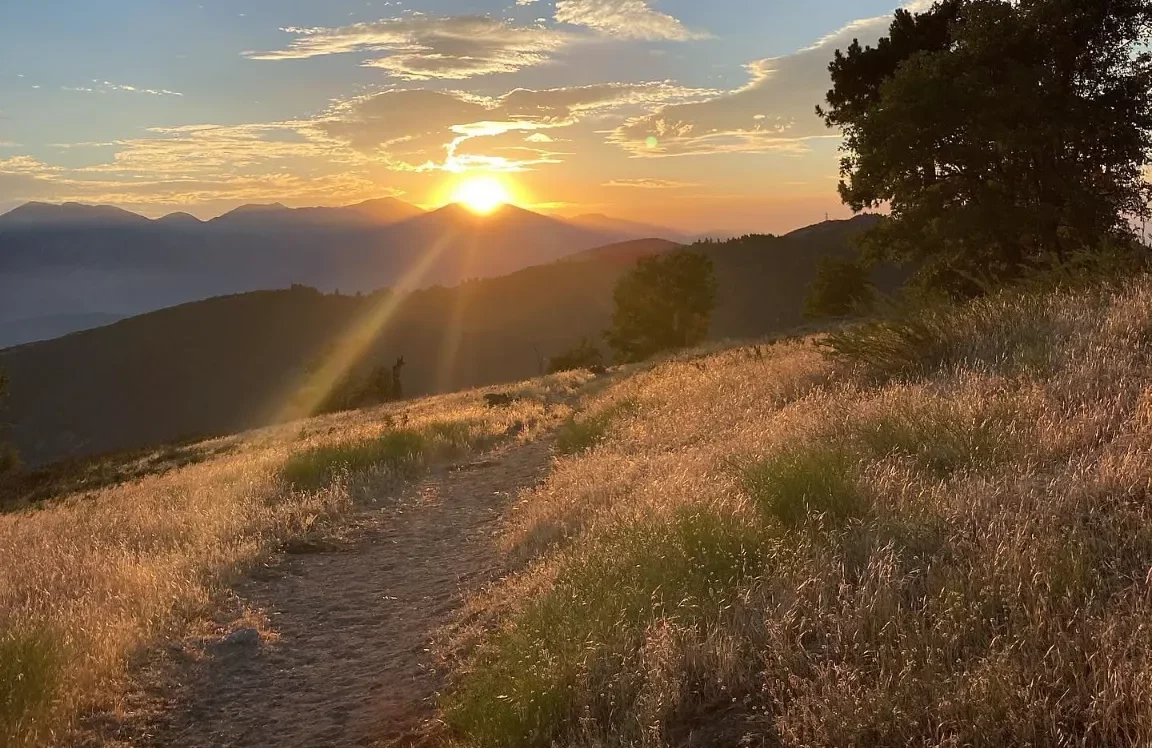 Crestline
Embracing Nature's Beauty in Southern California
Crestline
Tucked away amidst the San Bernardino Mountains, Crestline stands as a serene haven, a place where natural beauty and tranquil surroundings converge to offer an escape from the bustling city life. With its rich history, breathtaking landscapes, and an array of activities, Crestline beckons travelers to immerse themselves in its charm.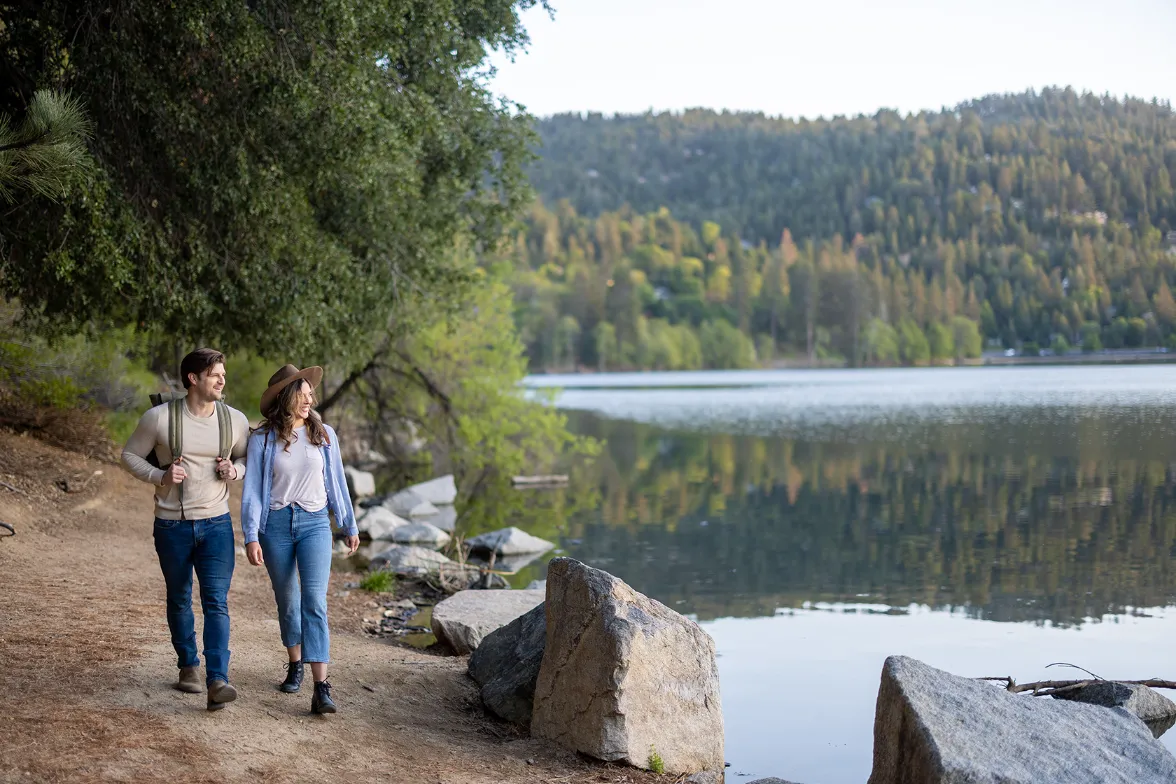 Crestline History: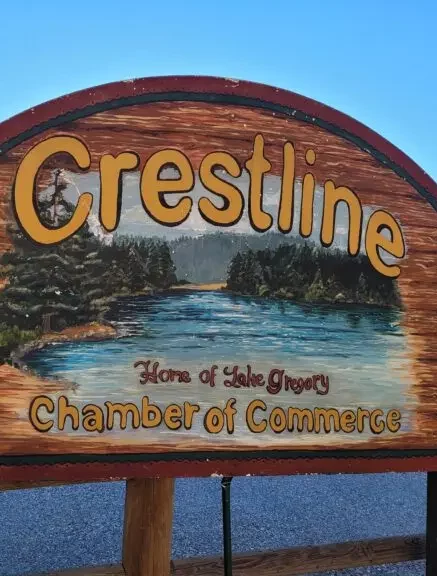 At the heart of Crestline's history lies Lake Gregory, an artificial lake that holds within it the echoes of the past. Originally constructed in the 1930s to serve as a water reservoir, Lake Gregory has evolved into a hub of recreation and relaxation. The lake's transformation reflects not only a commitment to preserving natural resources but also a dedication to providing a space for the community to come together.
Things to Do in Crestline:
Lake Gregory Adventures
Dive into a plethora of water-based activities at Lake Gregory, from swimming and kayaking to boating and fishing. The calm waters offer a canvas for both relaxation and excitement.
Crestline Village Park
Amidst the verdant landscape, Crestline Village Park invites visitors to engage in community events, picnics, and leisurely strolls. It's a tranquil oasis where nature and camaraderie intertwine.
Hiking Trails
Traverse the beauty of the San Bernardino National Forest through an intricate network of hiking trails. Each trail reveals panoramic vistas of the majestic mountains, creating a paradise for hikers and nature enthusiasts.
Lake Gregory Water Park
For those seeking an adrenaline rush, the Lake Gregory Water Park provides water slides and family-friendly attractions that promise endless joy and memories.
Fishing and Bird-Watching
Find solace by the lakeside, casting your line into the water for fishing, or indulge in the art of bird-watching as the diverse avian species bring the skies to life.
Walking Trails & Dog Parks
Take leisurely walks along Crestline's scenic trails and bring your furry friend along to the dog parks. It's the perfect way to enjoy nature while spending quality time with your pet.
Off-Roading
Seek thrills by engaging in off-roading adventures around mountains near Crestline. Navigate through challenging trails and discover hidden gems in the surrounding landscapes.
Camping
Embrace the outdoors with camping experiences tailored to different preferences. From the family-friendly Skypark RV Campground to the rustic charm of Dogwood Campground, Crestline's campgrounds offer unique escapes. Other options include North Shore Family Campground, Green Valley Campground, and Mesa Campground, all allowing you to reconnect with nature under the stars.
Wine Tasting
Indulge in refined pleasures at Sycamore Ranch Vineyard & Winery. Sample locally crafted wines while soaking in picturesque views of the vineyards and surrounding landscapes.
Bowling
Engage in lighthearted competition at Crestline's local bowling alley. Bowling is a classic activity that brings friends and families together for enjoyable moments.
Hang Gliding and Paragliding
For the adventurous souls, Crestline offers opportunities for hang gliding and paragliding. Soar through the skies with experienced instructors or take the plunge solo if you're an experienced flyer. Options like Fly with Jordan, Neverlan Paragliding, and Fly Crestline provide thrilling experiences.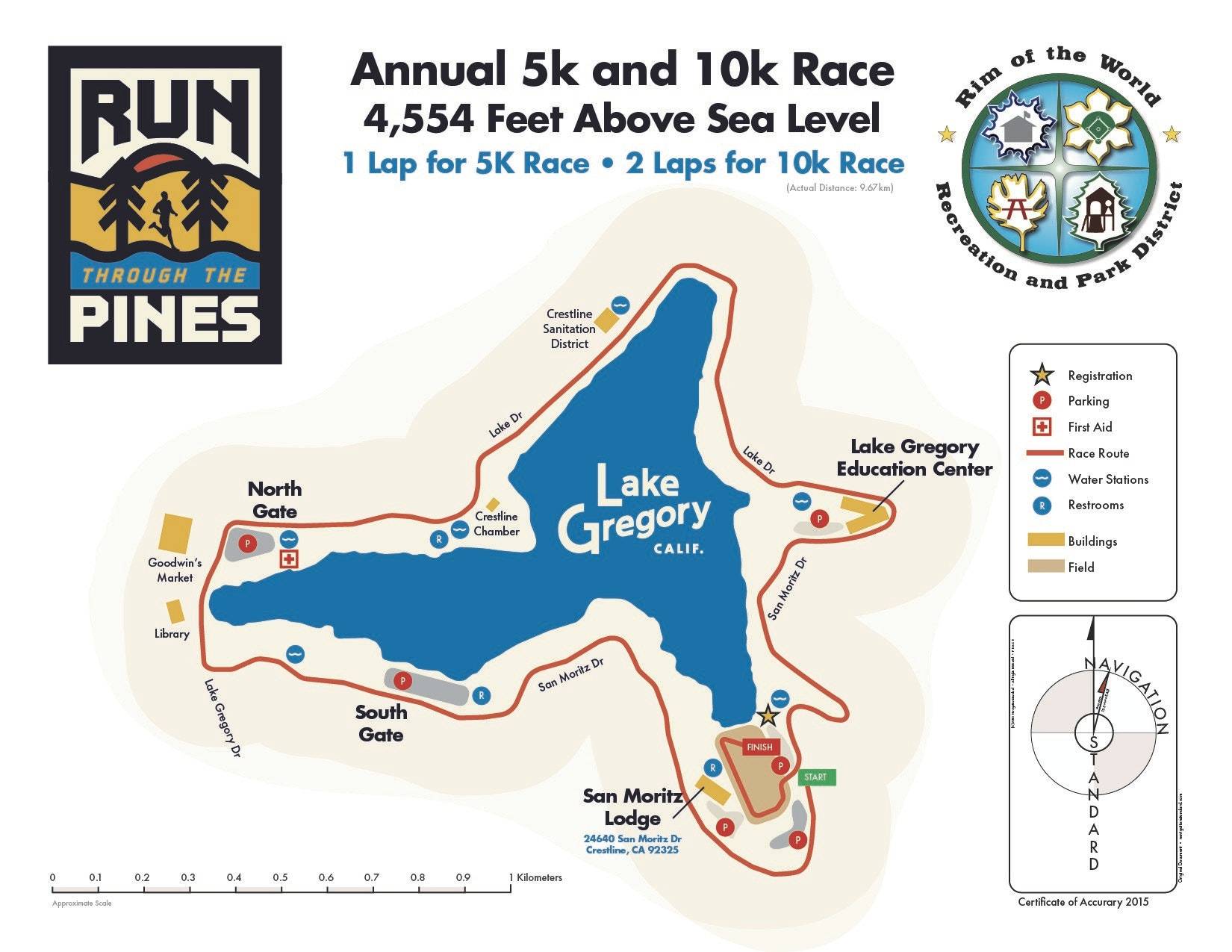 Where to Go in Crestline:
Heart Rock Trail
Embark on a journey to discover the Heart Rock, a natural marvel that resembles a heart-shaped formation. Accessible through a scenic hiking trail, this spot exudes an air of romance and wonder.
San Moritz Lodge
Immerse yourself in Crestline's history at the San Moritz Lodge. Hosting an array of events, from weddings to gatherings, the lodge stands as a testament to the community's enduring spirit.
Rim Bowling & Entertainment Center
Channel your inner child at the Rim Bowling and Entertainment Center. With bowling lanes, an arcade, and laser tag, it's the perfect venue for fun-filled moments.
Crestline Library
Seek refuge in the Crestline Library, a sanctuary of quiet reading and community engagement. It's a space where stories come to life and knowledge knows no bounds.
Lake Gregory Boathouse
Experience the beauty of Lake Gregory by renting paddleboats, rowboats, and kayaks from the Lake Gregory Boathouse. Explore the serene waters and create lasting memories.
Skypark at Santa's Village
Enter a world of enchantment at Skypark, where the magic of Christmas is alive year-round. Enjoy outdoor activities, biking trails, and meet Santa Claus himself in this charming village.
Snow Valley
Embrace the winter wonderland at Snow Valley, a nearby ski resort perfect for skiing and snowboarding enthusiasts. With slopes catering to all skill levels, it's a snowy haven during the colder months.
Mountain History Museum
Uncover the past at the Mountain History Museum. Through exhibits showcasing the region's history, culture, and heritage, you'll gain insight into the lives of those who shaped Crestline.
Where to Eat in Crestline:
The Stockade
Indulge in the nostalgic charm of The Stockade, where hearty comfort food meets stunning lakeside vistas, creating a dining experience that delights all the senses.
Crestline Cafe
Begin your day with a trip to the Crestline Cafe, where breakfast and lunch options are served with a dash of local flair. The menu showcases locally sourced ingredients and time-honored recipes.
The Grill at Antler's Inn
The Grill at Antler's Inn offers a fusion of flavors that tantalize the taste buds. With a diverse menu and an ambiance that honors history, it's a treat for the senses.
Mountain Cravings
Embark on a culinary journey at Mountain Cravings, where flavors come to life. This establishment presents a diverse menu that caters to various tastes, making it a go-to spot for satisfying cravings of all kinds.
Higher Grounds Coffee House
Start your day on a high note at Higher Grounds Coffee House. Indulge in premium coffee blends, delectable pastries, and a cozy ambiance that invites you to unwind.
La Casita Mexican Restaurant
Immerse yourself in the vibrant flavors of Mexico at La Casita Mexican Restaurant. From savory enchiladas to flavorful tacos, this restaurant offers an authentic taste of Mexican cuisine.
Toni's Kitchen Mexican Food
Step into Toni's Kitchen for a taste of homemade Mexican dishes that warm the soul. With a menu inspired by family recipes, each bite is a testament to tradition and love.
Giuseppe's Italian Pizzeria
Delight in the timeless flavors of Italy at Giuseppe's Italian Pizzeria. Indulge in handcrafted pizzas, pasta dishes, and Italian classics that transport you to the heart of Italy.
Elevated Greens Eatery
For those seeking wholesome and nourishing options, Elevated Greens Eatery is a haven. From fresh salads to nutrient-packed bowls, this eatery prioritizes health without compromising on taste.
The Bear Claw Saloon
Experience the rustic charm of The Bear Claw Saloon. As a gathering place for locals and visitors, this establishment offers hearty meals and a selection of beverages that foster camaraderie.
Rim of the World Sports Bar
Unwind and catch the game at the Rim of the World Sports Bar. Enjoy pub-style favorites, a range of beverages, and the lively ambiance that makes it a favorite among sports enthusiasts.
Where to Shop in Crestline:
Lake Drive Hardware
Prepare for mountain adventures at Lake Drive Hardware, a treasure trove of hardware supplies, outdoor gear, and camping essentials. It's a haven for those seeking tools for exploration.
Lake Gregory Trading Co.
Peruse a curated selection of locally crafted souvenirs, apparel, and gifts at Lake Gregory Trading Co., each item capturing the essence of the lake's spirit.
Akasha Healing Center
Immerse yourself in a world of holistic wellness and spiritual exploration at Akasha Healing Center. This haven offers a range of products, from crystals to essential oils, that cater to your mind, body, and spirit.
Crestline Antiques & More
Journey through time at Crestline Antiques & More, where treasures from yesteryears await. Discover vintage collectibles, charming decor, and pieces that tell stories of generations past.
Goodwin & Son's Market
Explore the aisles of Goodwin & Son's Market, a local grocery store that caters to both residents and visitors. From fresh produce to pantry staples, it's a one-stop shop for all your culinary needs.
Mystic Mountain Music
For music enthusiasts, Mystic Mountain Music is a haven. Browse through a collection of vinyl records, vintage clothing, tchotchkes, and furniture.
Hearth & Sage General Store
Step into Hearth & Sage General Store for a curated selection of home goods and lifestyle essentials. From cozy decor to thoughtful gifts, it's a place where every item tells a story.
Lake Mud Pottery
Experience the artistry of pottery at Lake Mud Pottery. Discover handcrafted ceramics that showcase both functional design and artistic expression, each piece a testament to craftsmanship.
Conclusion
In the embrace of Crestline's history, nature's beauty, and an array of experiences, lies a world waiting to be explored. This mountain community beckons adventurers, dreamers, and seekers of solace to lose themselves in its tranquility. Whether you're venturing into the waters of Lake Gregory, discovering hidden trails, relishing delectable meals, or unearthing treasures in boutiques, Crestline promises an escape that transcends time. It's a destination where nature's melody harmonizes with the stories of the past, creating a symphony of serenity and wonder.