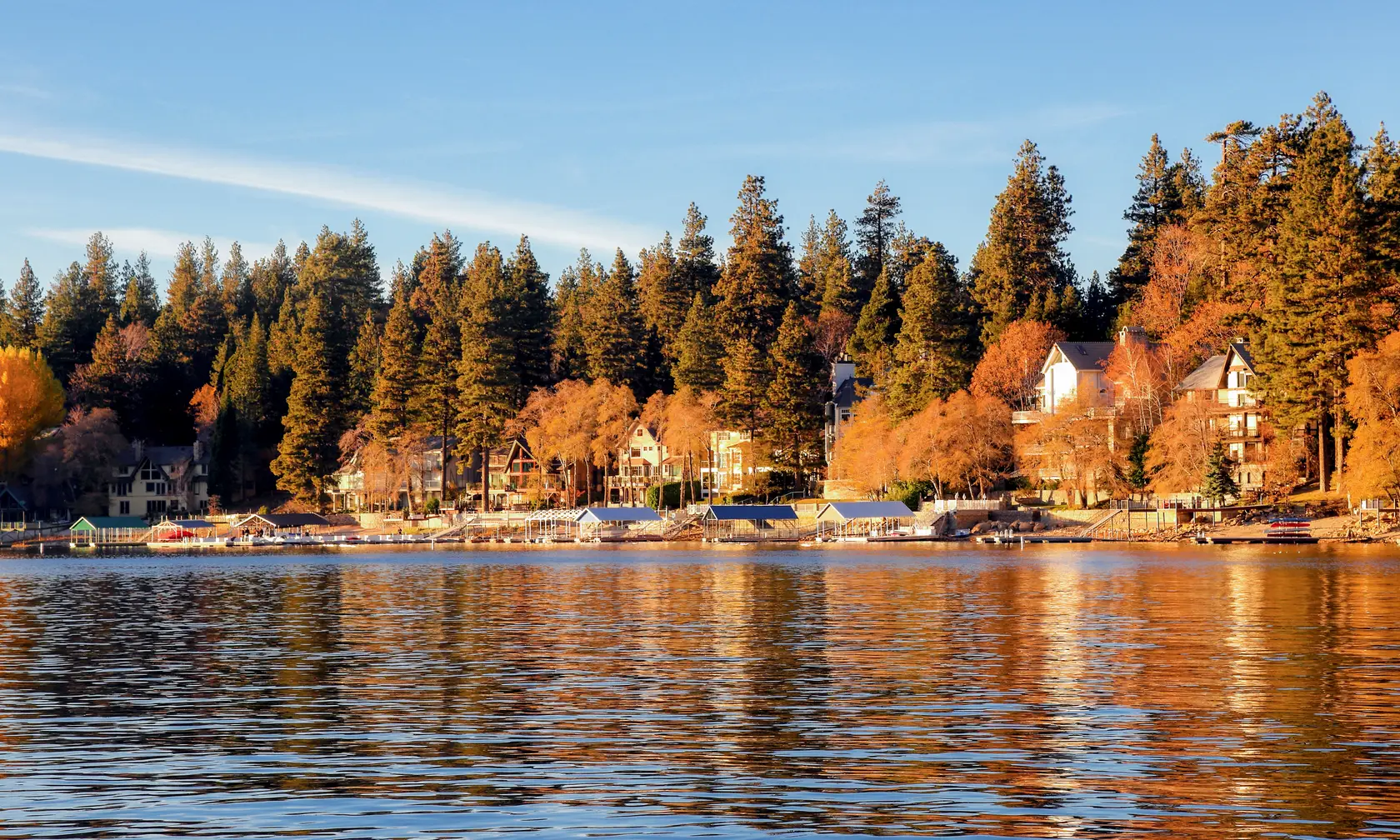 Lake Arrowhead
A Picturesque Escape in California's Mountain Paradise
Lake Arrowhead
Nestled amidst the majestic San Bernardino Mountains in Southern California, Lake Arrowhead stands as a picturesque jewel, luring visitors into a realm of natural splendor and tranquil serenity. With its sparkling freshwater lake, verdant forests, and Alpine-inspired architecture, this mountain paradise has captured the hearts of travelers for generations. Originally conceived as a private retreat for Los Angeles' elite, Lake Arrowhead has gracefully evolved into a cherished destination, welcoming all who seek respite from the bustling urban life.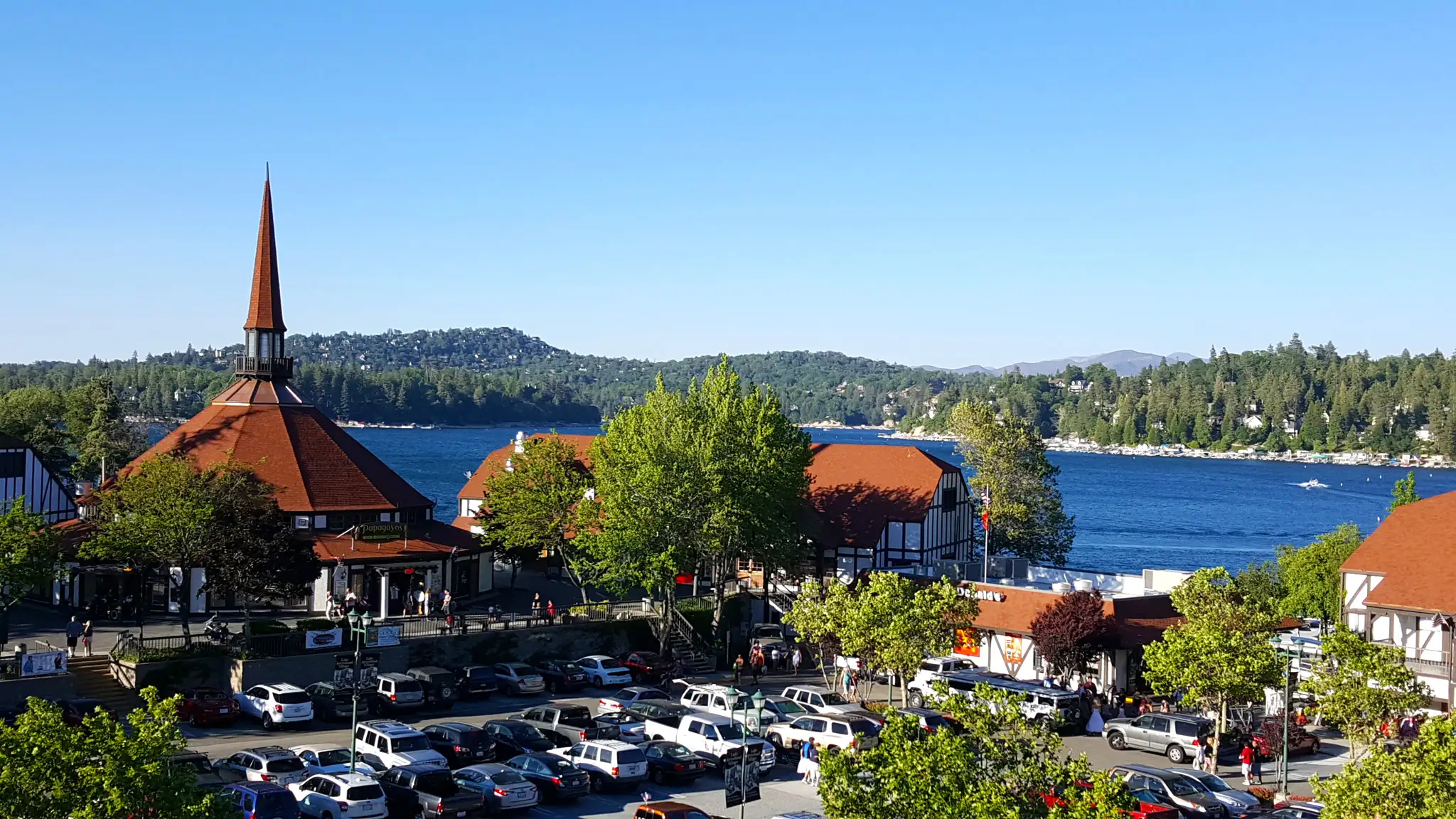 Lake Arrowhead History: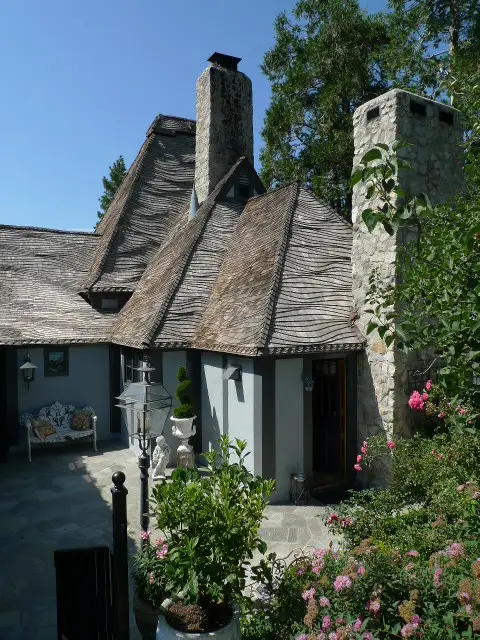 Lake Arrowhead is a captivating mountain resort community nestled in the San Bernardino National Forest, Southern California. Originally developed in the early 20th century as a private resort for Los Angeles' elite, the lake and its surrounding area have evolved into a popular destination for nature enthusiasts, outdoor adventurers, and anyone seeking a tranquil escape from the hustle and bustle of city life.
The lake itself was created in 1922 when the Arrowhead Reservoir was dammed, resulting in the formation of the sparkling freshwater lake that now spans over 780 acres. Throughout the years, Lake Arrowhead has retained its reputation as a peaceful retreat, attracting visitors from far and wide who come to revel in the natural beauty and charming atmosphere.
Things to Do in Lake Arrowhead:
Water Activities
Lake Arrowhead's crystal-clear waters offer a myriad of aquatic activities. Visitors can indulge in boating, kayaking, paddleboarding, and sailing, making the most of the pristine surroundings. The lake is also a fantastic spot for fishing, with trout and bass being popular catches among anglers.
Hiking Trails
The region boasts an extensive network of hiking trails that cater to both beginners and seasoned hikers. Whether you're exploring the scenic paths of the Pacific Crest Trail or embarking on the more leisurely hike around the lake, the breathtaking views of the San Bernardino Mountains are ever-present, rewarding nature enthusiasts at every turn.
Lake Arrowhead Village
The heart of the community, Lake Arrowhead Village, beckons visitors with its charming Alpine-style architecture. Here, you'll find an array of boutiques, specialty shops, and art galleries, making it a delightful place for a leisurely stroll and souvenir hunting. Don't forget to explore the selection of eateries offering delectable cuisine with mesmerizing lake views.
SkyPark at Santa's Village
A whimsical family-friendly attraction, SkyPark at Santa's Village is a recreational wonderland. Inspired by the holiday spirit, the park features activities such as zip-lining, rock climbing, archery, and mountain biking. Additionally, visitors can meet Santa Claus year-round and enjoy the enchanting atmosphere of this magical alpine village.
Lake Arrowhead Queen Tour
Take a scenic boat tour aboard the Lake Arrowhead Queen, a majestic paddlewheel boat. The narrated tour provides insights into the history of the lake and the surrounding area while offering breathtaking views of the surrounding forested landscape.
Wildhaven Ranch
Delve into wildlife conservation at Wildhaven Ranch, an educational sanctuary where you can observe and learn about native wildlife. The facility provides guided tours, allowing visitors to encounter various animals such as bears, birds of prey, and other rescued wildlife.
Lake Gregory Regional Park
Just a short drive from Lake Arrowhead, Lake Gregory Regional Park offers a day of family fun. Enjoy swimming in the lake's designated swim areas, rent pedal boats or aqua cycles, play beach volleyball, and have a picnic amidst the scenic surroundings.
Rim Nordic Ski Area
In the winter months, the Rim Nordic Ski Area welcomes cross-country skiing and snowshoeing enthusiasts to glide through the snowy terrain while surrounded by the serene beauty of the forest.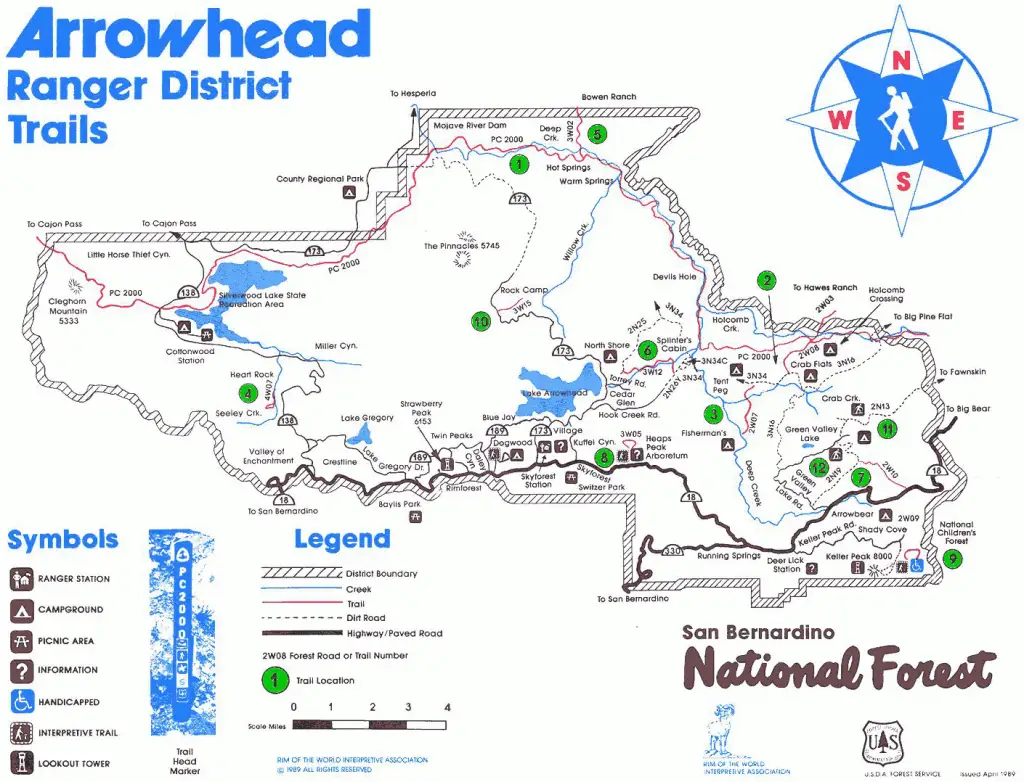 Where to Go in Lake Arrowhead:
Heaps Peak Arboretum
For nature enthusiasts and botany lovers, a visit to Heaps Peak Arboretum is a must. This educational nature center features a diverse collection of trees and plants native to the San Bernardino Mountains. It's a fantastic place for a peaceful walk among nature and to learn about the local flora and fauna.
Arrowhead Lake Association Trails
If you're looking to explore lesser-known trails and hidden gems, the Arrowhead Lake Association maintains several lesser-known paths that provide a more secluded and immersive hiking experience.
North Bay Beach
Escape to North Bay Beach, a serene spot perfect for picnics, sunbathing, and swimming. The shallow waters and sandy shores make it an ideal destination for families with children seeking a safe and relaxing lakeside adventure.
McKenzie Water Ski School
Embrace the thrill of watersports at McKenzie Water Ski School. Whether you're a beginner or an experienced skier, their instructors offer top-notch lessons to help you master waterskiing or wakeboarding on the sparkling lake.
Deep Creek Hot Springs
For the adventurous souls, a visit to Deep Creek Hot Springs is an excellent choice. Located nearby, these natural hot springs offer a soothing retreat amid the rugged beauty of the San Bernardino Mountains.
Lake Arrowhead Repertory Theatre Company
If you're a theater enthusiast, catch a show at the Lake Arrowhead Repertory Theatre Company. This local community theater often stages engaging performances that cater to various tastes.
Hot Shot Miniature Golf
For a fun-filled family activity, challenge each other to a round of miniature golf at Hot Shot Miniature Golf. The course is creatively designed and set amidst a scenic backdrop, making it an enjoyable experience for all ages.
Where to Eat in Lake Arrowhead:
The Lakefront Taproom Bar & Kitchen
This lakefront eatery offers stunning views along with a delectable menu. Enjoy a variety of craft beers on tap and savor dishes made from locally sourced ingredients. From gourmet burgers to fresh seafood, The Lakefront Taproom is the perfect spot to unwind after a day of exploring.
Stone Creek Bistro
Nestled in the heart of Lake Arrowhead Village, Stone Creek Bistro offers an intimate and elegant dining experience. Indulge in a diverse menu featuring classic American dishes with a modern twist, complemented by an impressive wine selection.
Belgian Waffle Works
Wake up to a delightful breakfast at Belgian Waffle Works, known for its scrumptious waffles served with an array of sweet and savory toppings. This family-friendly spot also offers lunch options and boasts panoramic lake views.
Lake Arrowhead Pizza
For a casual and satisfying meal, head to Lake Arrowhead Pizza, where you'll find a variety of pizza options and mouthwatering pasta dishes. It's a great place to grab a slice with friends and family.
Bin 189
Located at Lake Arrowhead Resort and Spa, Bin 189 offers a sophisticated dining experience with a focus on contemporary American cuisine. Their seasonal menu showcases flavors that complement the beautiful surroundings.
Where to Shop in Lake Arrowhead:
Lake Arrowhead Village Outlet Stores
Shopaholics will rejoice at the Lake Arrowhead Village Outlet Stores, where you can find brand-name clothing, footwear, and accessories at discounted prices. It's a shopper's paradise amidst the scenic beauty of the village.
Conclusion
Lake Arrowhead not only captivates visitors with its natural beauty and recreational offerings but also entices with its culinary delights and unique shopping experiences. From savoring diverse cuisines in picturesque settings to discovering hidden gems in local shops, Lake Arrowhead caters to all your senses. Whether you're looking for a fine dining experience or seeking a one-of-a-kind souvenir, the dining and shopping options in this mountain paradise will leave you thoroughly satisfied and yearning to return for more.