Big Bear Vacation Rentals
Nestled within the captivating mountains of Southern California, our Running Springs cabins invite you to discover the enchantment of Big Bear Lake. Embrace the year-round allure of this picturesque destination, where serene summers and snow-kissed winters promise an unforgettable escape.
Cabin Rentals Near Big Bear
Experience the charm and the thrill of adventure. Your Big Bear escape begins here.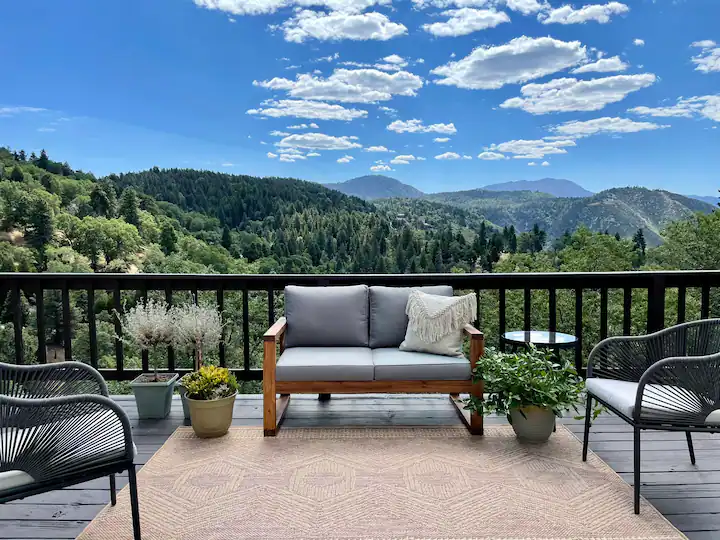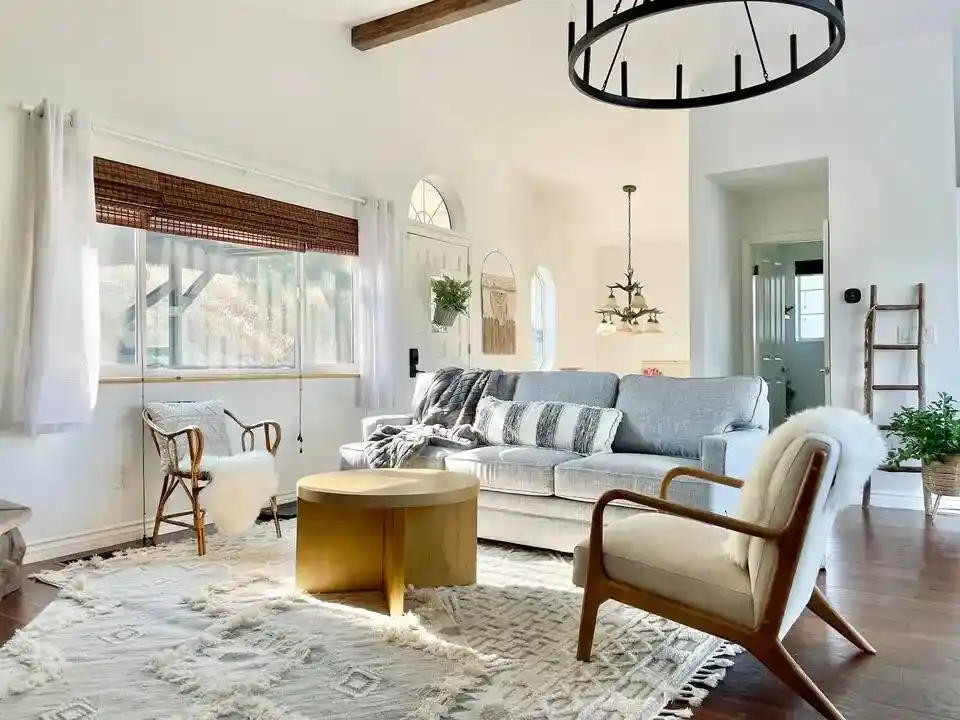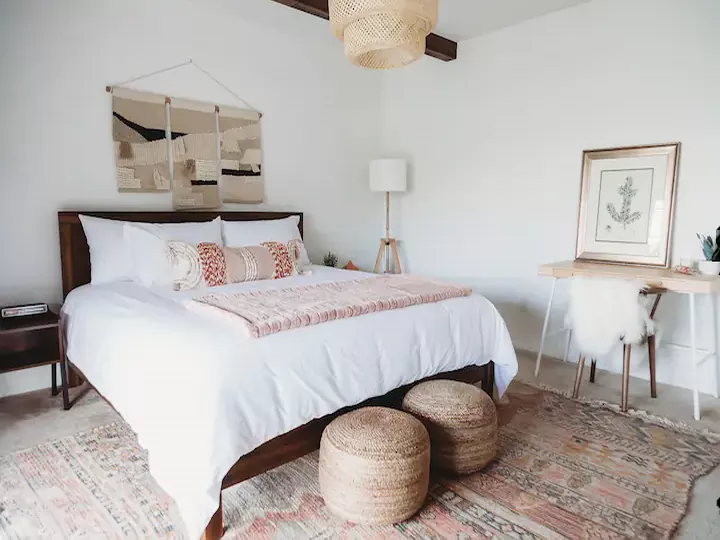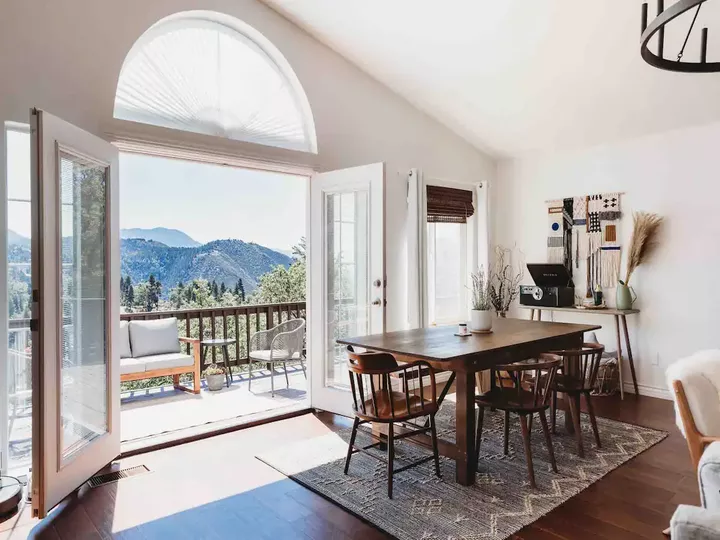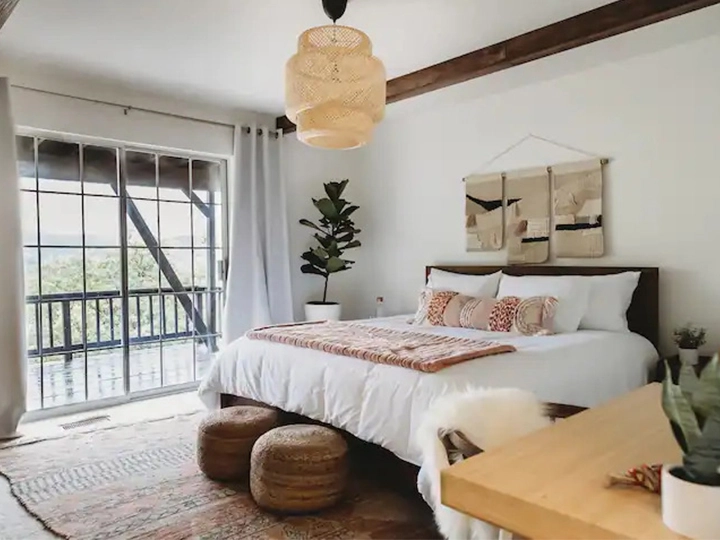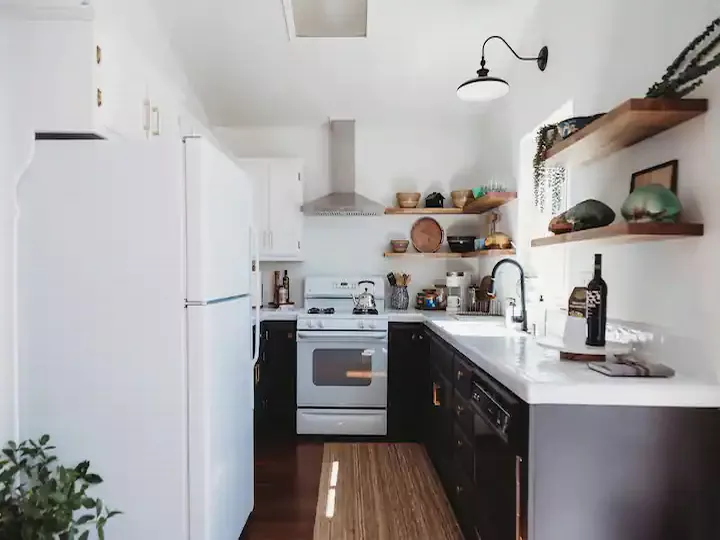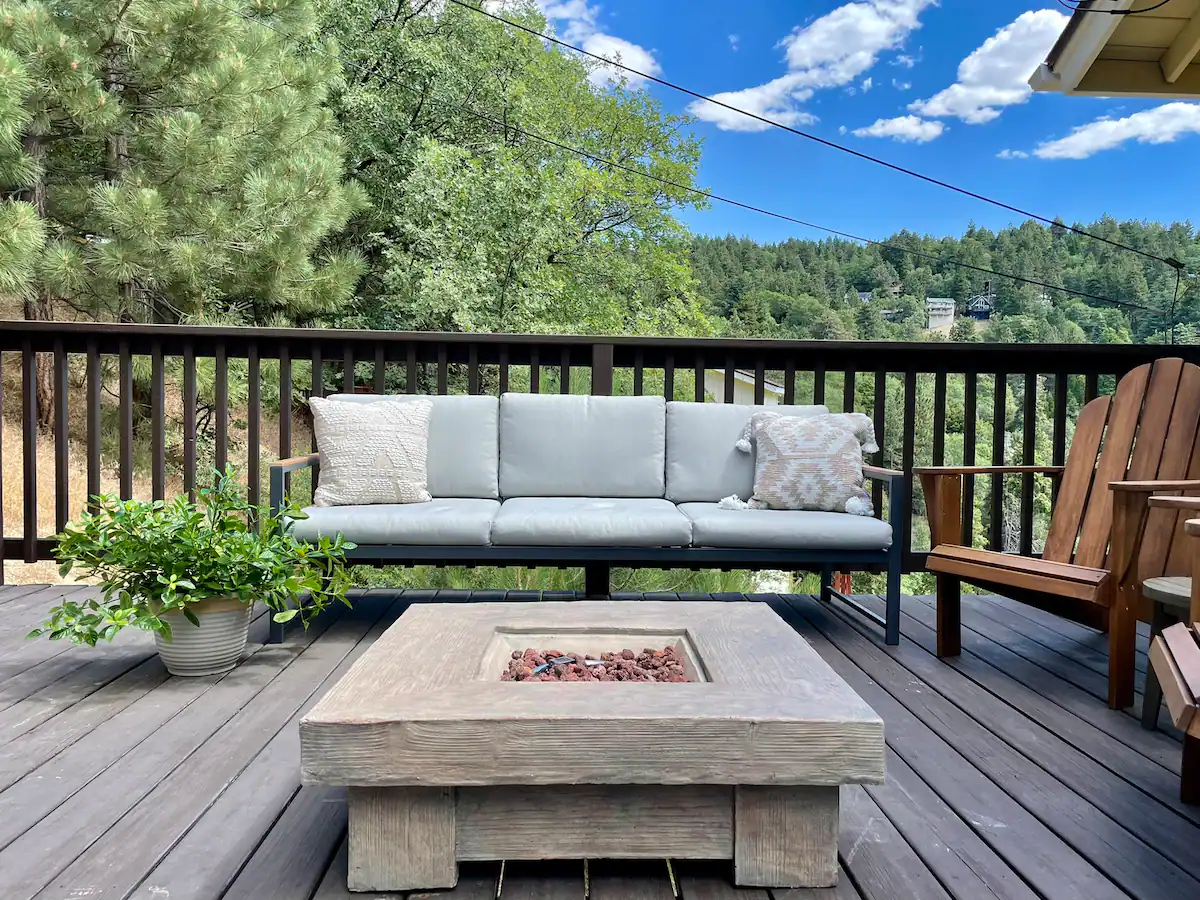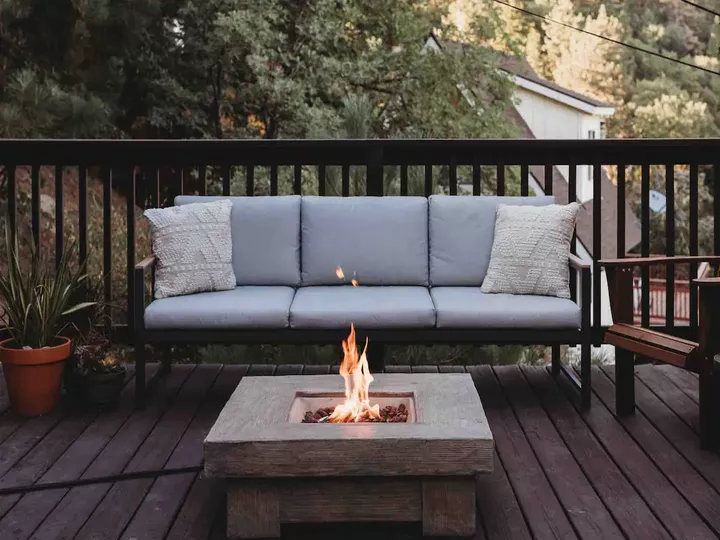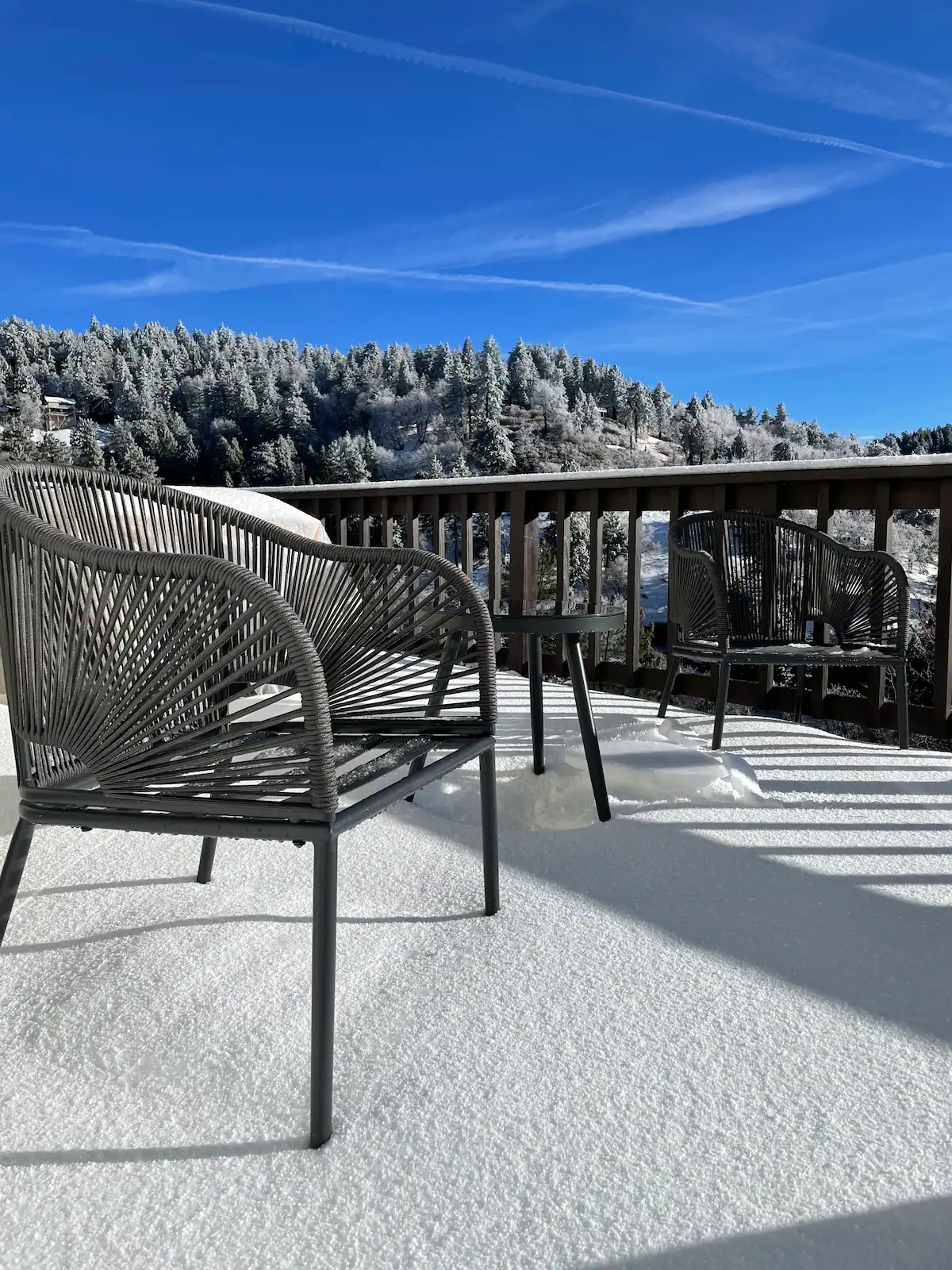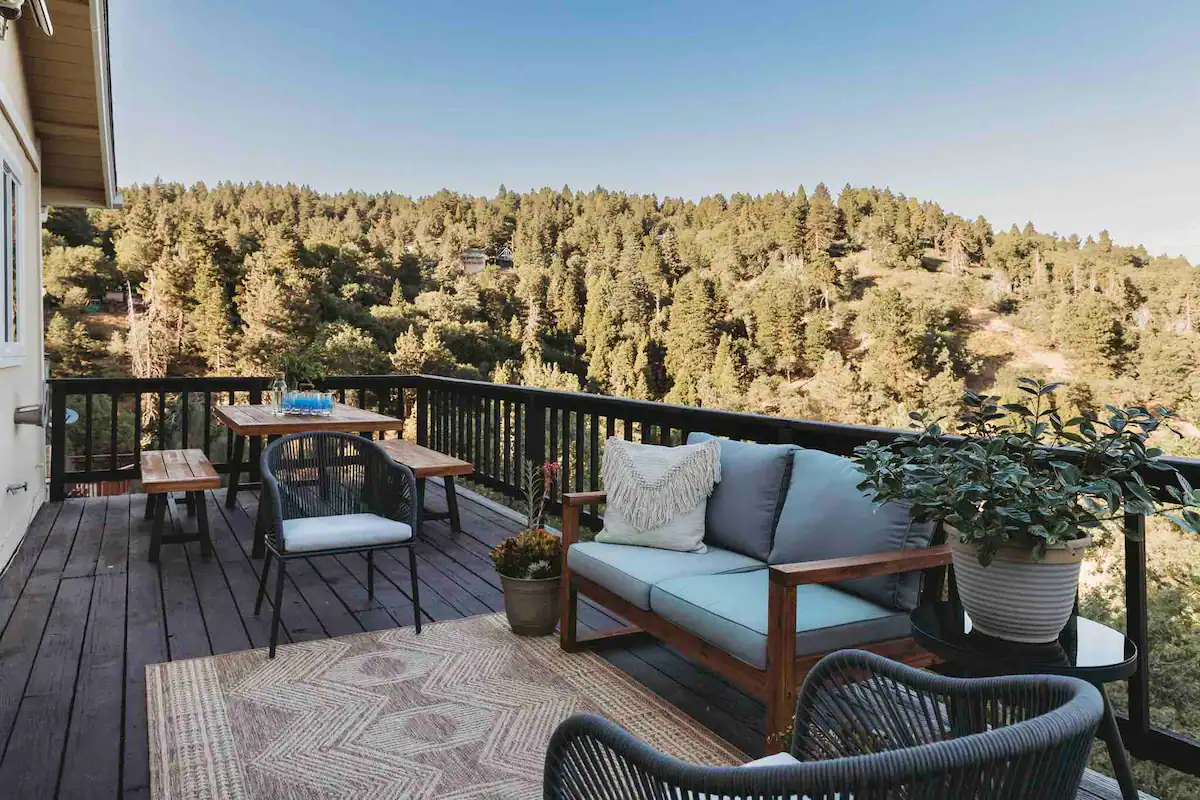 5 guests | 2 bedrooms | 4 beds | 1.5 baths
Rent entire cabin for $155 per night (starting price)
Our mountain home is situated high overlooking majestic mountain ranges. The moment you walk into the Olive Family Cabin, you'll be greeted by a breathtaking view through french doors. The cabin is stylishly designed with a blend of prairie rustic and modern bohemian decor. Upon arriving, enjoy a cocktail as you listen to classic vinyl records on the Victrola record player.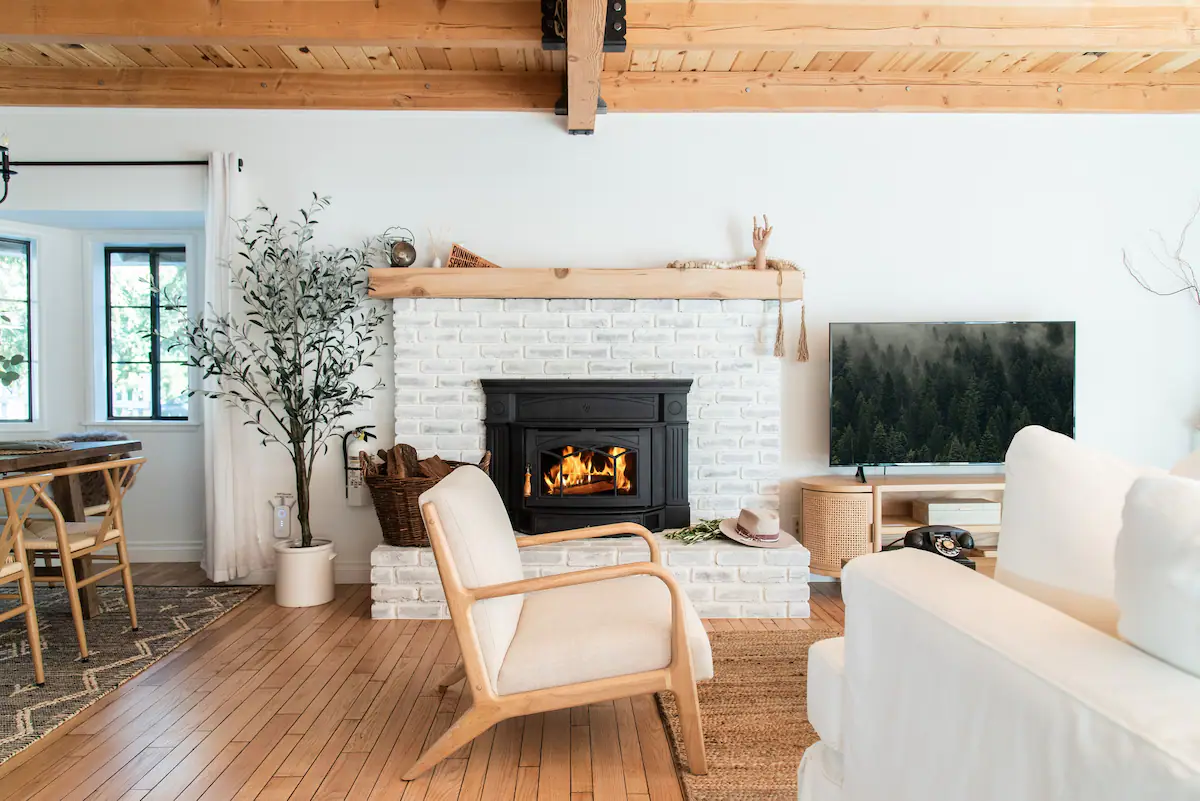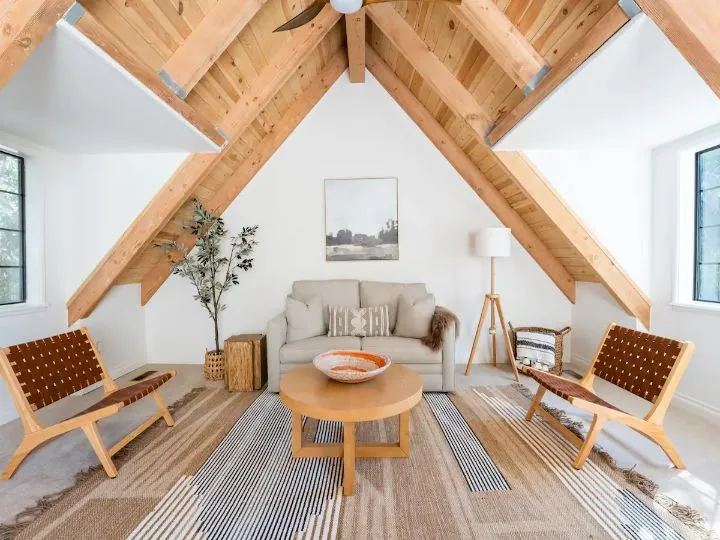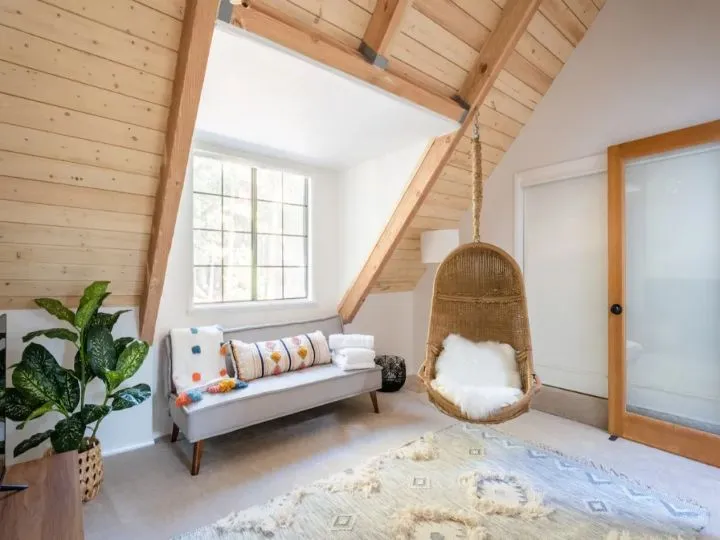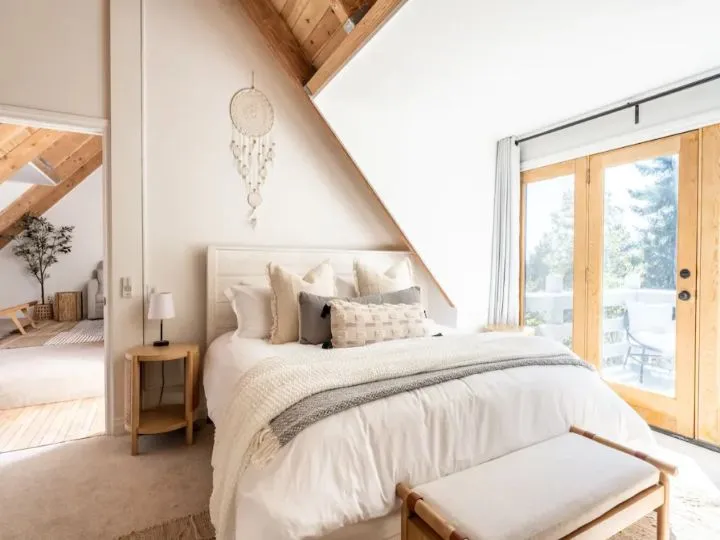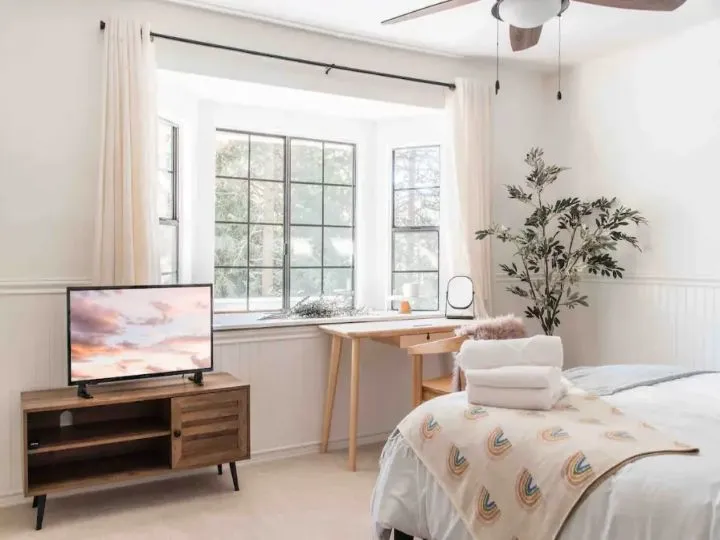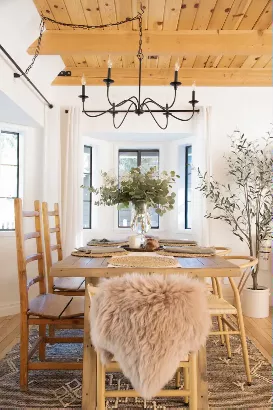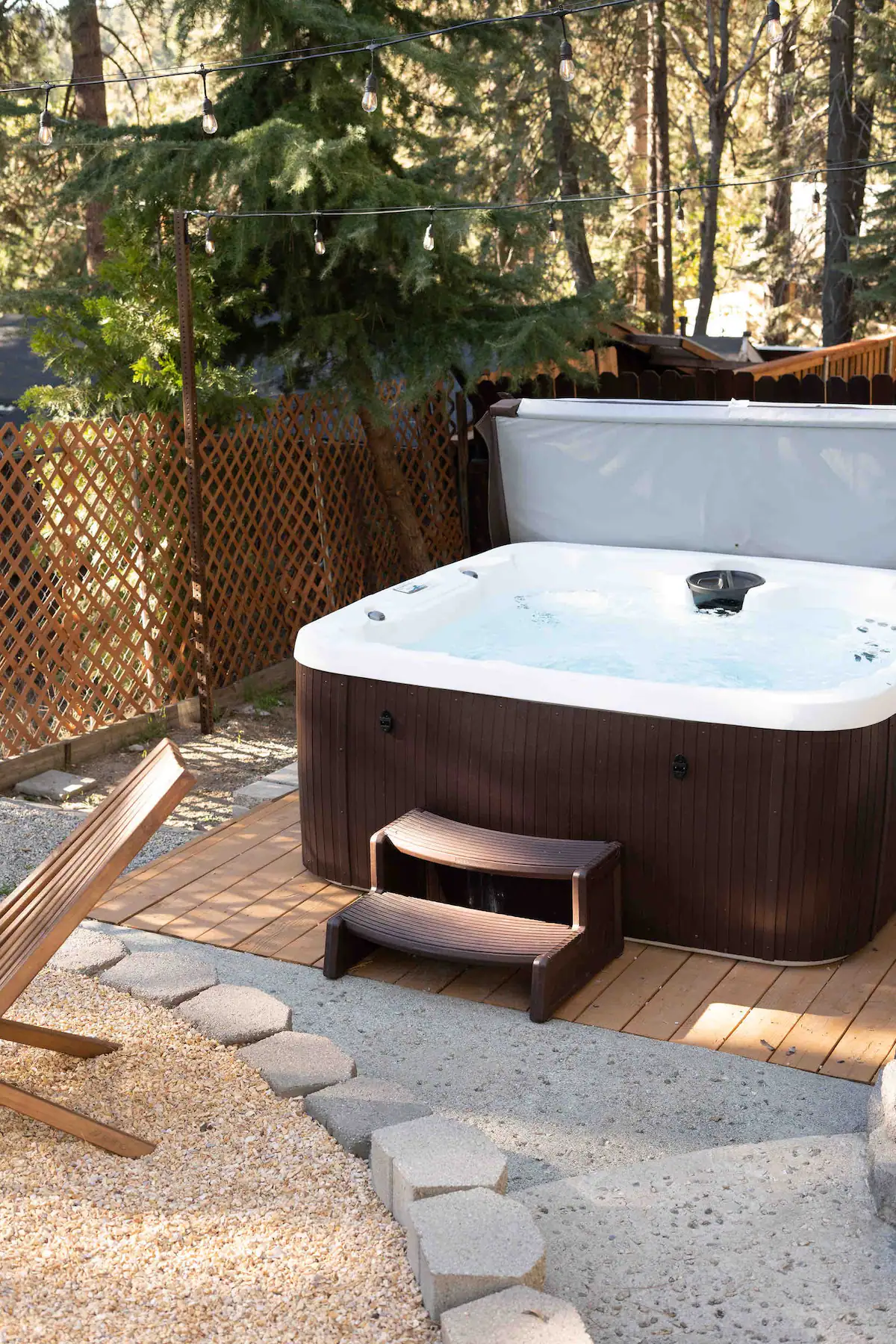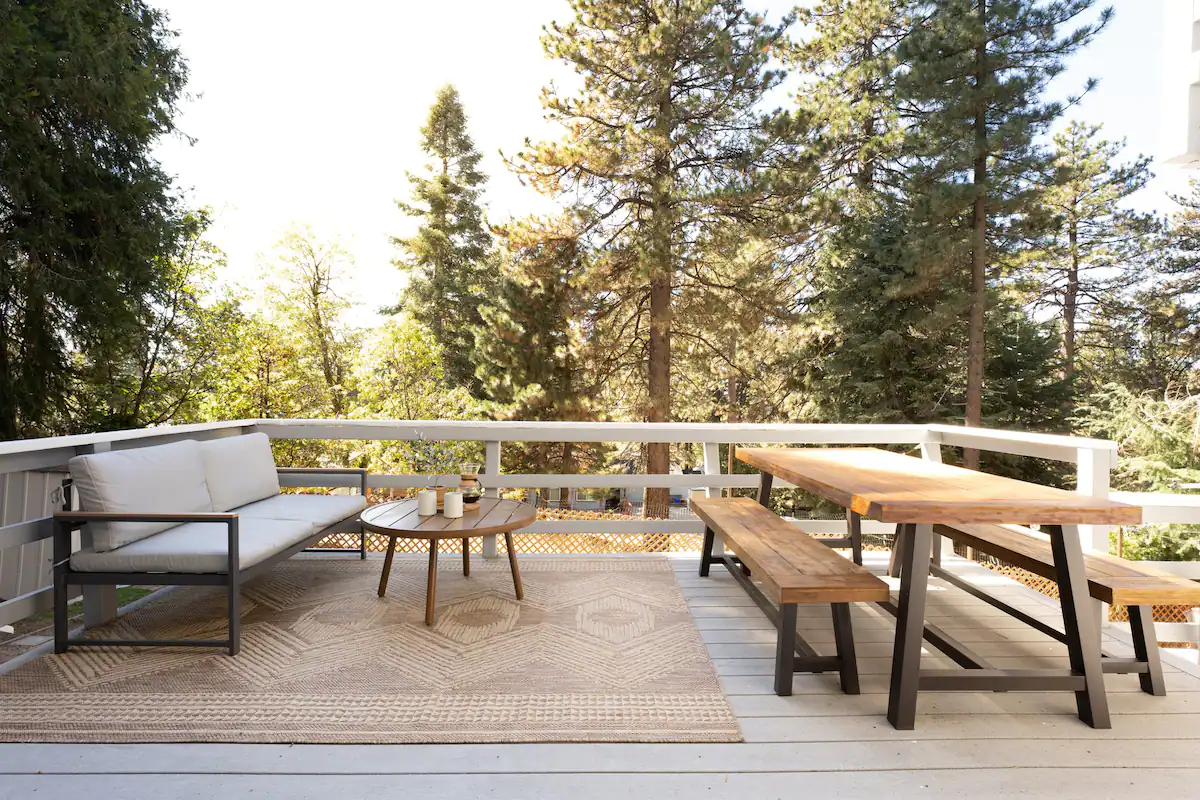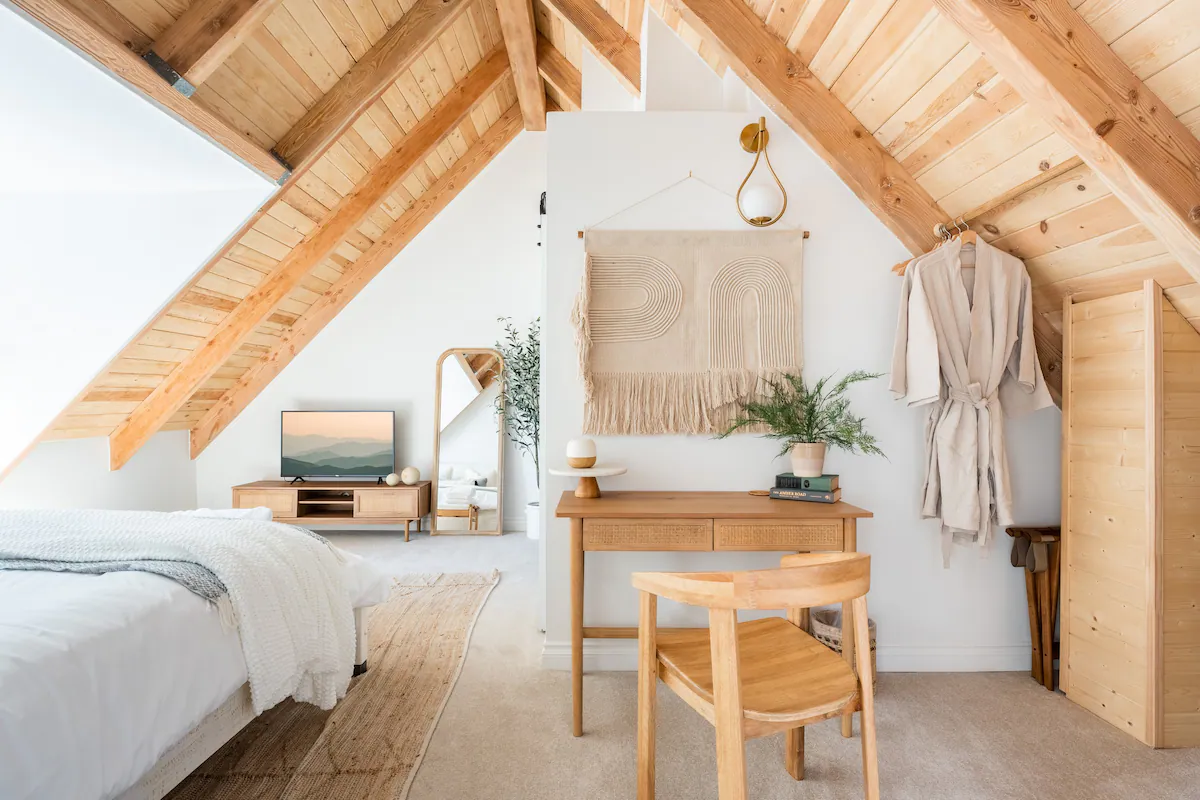 7 guests | 3 bedrooms | 5 beds | 2 baths
Rent entire cabin for $155 per night (starting price)
Uniquely "grandma chic" designed and lovingly curated with heirloom antiques, once you enter, you immediately feel transported to a special mountain cabin experience. Step out on the main deck and breathe in the mountain air while enjoying a glass of wine. Enjoy meaningful fireside chats around the fire pit. Or simply stay in and wrap yourself around any of our cozy throw blankets while listening to records from our curated jazz collection.
Popular Amenities
Near Big Bear's Top Attractions
Our cabins are just a few minutes drive to Big Bear's top destinations.
Big Bear
A short guide for the best vacation.
About Big Bear
Nestled in the picturesque San Bernardino Mountains of Southern California, Big Bear is a charming alpine destination that attracts visitors year-round. Its scenic beauty, rich history, and abundance of recreational activities make it a popular getaway for nature enthusiasts, adventure seekers, and families alike.
About Big Bear Lake
Big Bear Lake
Nestled amidst the breathtaking landscapes of Southern California, Big Bear Lake stands as a picturesque jewel of natural beauty and outdoor adventure. Surrounded by the towering peaks of the San Bernardino Mountains, the lake glistens like a sapphire, offering a serene escape for nature enthusiasts and adventure seekers alike. Whether it's the tranquil pleasure of boating on its clear waters, the thrill of skiing down its slopes in the winter, or the joy of exploring the surrounding trails on foot or bike, Big Bear Lake presents an all-season playground. The charming Big Bear Village, with its cozy shops and inviting eateries, adds to the allure of the area. From sunrise to sunset, the lake's reflection mirrors the splendor of the changing skies, making every moment spent here a truly unforgettable experience.
Best Time to Rent a Cabin in Big Bear
Big Bear in Summer and Winter
Opting for a Big Bear cabin emerges as one of the most sought-after choices for an idyllic mountain retreat. As for the ideal time to experience the enchantment, every season brings its unique allure. For aficionados of winter sports, including skiing, sledding, and snowboarding, the months following the first snowfall in fall and throughout winter provide an unparalleled playground. Spring unveils its own magic at Big Bear Lake, where the lingering snow complements the blossoming of mountain wildflowers, painting a captivating tapestry. Come summer, the scene shifts to a vibrant crescendo, with a plethora of water sports, lakeside revelries, invigorating hikes, and abundant freshwater fishing adventures to indulge in. Whether you're captivated by Big Bear in summer's sun-drenched embrace or intrigued by the exhilaration of Big Bear in winter's snowy wonders, your stay promises an experience that harmonizes with the changing seasons.
Things to Do in Big Bear
Snow Summit Ski Resort
Snow Summit Ski Resort, located within the captivating landscape of Big Bear, stands as a haven for winter enthusiasts and seekers of mountain adventures. With its pristine slopes and powdery snow, the resort offers an exhilarating playground for skiers and snowboarders of all levels. Embrace the thrill of carving down the slopes, surrounded by the towering pines and breathtaking vistas. Beyond the exhilaration of winter sports, the resort's warm and welcoming ambiance, coupled with top-notch amenities, ensures an unforgettable mountain retreat for individuals, families, and friends alike. Whether you're a seasoned snow athlete or just starting your snowy journey, Snow Summit Ski Resort promises an immersive experience in the heart of nature's snowy canvas.
Big Bear Lake
Perched amidst the captivating landscapes of Southern California's San Bernardino Mountains, Big Bear Lake is a serene gem that beckons with its natural splendor and year-round allure. The crystal-clear waters mirror the surrounding pine-clad peaks, offering a tranquil haven for outdoor enthusiasts and nature admirers alike. Whether basking in the sun-soaked embrace of its shores during the summer months or witnessing the magical transformation into a snow-laden wonderland during winter, Big Bear Lake embodies the essence of seasonal transitions. Beyond its captivating beauty, the lake serves as a playground for an array of water activities, from boating and fishing to lakeside picnics. The surrounding wilderness invites hikers, bikers, and adventurers to explore its trails, while the quaint Big Bear Village adds a touch of charm with its shops, cafes, and local treasures. Whether your journey leads you to the lakeside tranquility of Big Bear in summer or the snow-kissed enchantment of Big Bear in winter, each moment spent here is an invitation to embrace nature's ever-changing masterpiece.
Magic Mountain
Tucked away in the captivating landscape of Big Bear, Magic Mountain emerges as a haven of family fun and adventure. This enchanting amusement park offers a delightful escape for visitors of all ages, promising a medley of thrills, laughter, and cherished memories. With an array of attractions ranging from go-karts and mini-golf to water slides and arcade games, Magic Mountain is a playground where excitement knows no bounds. The vibrant energy of the park is complemented by the backdrop of towering trees and fresh mountain air, creating an atmosphere that resonates with the essence of Big Bear's natural beauty. Whether you're seeking heart-pounding rides or leisurely amusements, Magic Mountain's whimsical charm invites you to revel in the joy of shared experiences and the magic of the mountains.
Frequently Asked Questions
Free cancellation if check-in is less than 14 days away.
Also, you can cancel within 24 hours of booking as long as it's at least 14 days before check-in time.
They are in Running Springs, which is approximately 30 minutes to Big Bear.
We have a minimum of 2 nights and a maximum of 7 nights.
Only after we review your initial booking request message. You can cancel within 24 hours of booking, as long as the check-in date isn't less than 14 days.
Yes. After your booking is accepted, we ask that you authorize a fully refundable security deposit (very similar to a hotel). It's not an actual payment, but a hold. If there's no damage found after checkout, the charge is reversed and the funds are released.
When driving up the mountain to Running Springs, we suggest taking the 330 to Big Bear rather than California State Route 18 to Crestline, though both options will provide stunning views of the surrounding mountains and valleys of the San Bernardino National Forest.
Big Bear is approximately 20 miles from Lake Arrowhead.
Big Bear offers a plethora of enjoyable activities, including hiking, boating, skiing, and exploring the charming village. Check out our guidebook for additional ideas.
Enjoy Big Bear Lake through activities like kayaking, paddleboarding, fishing, or simply taking in the scenic beauty from lakeside parks and beaches.