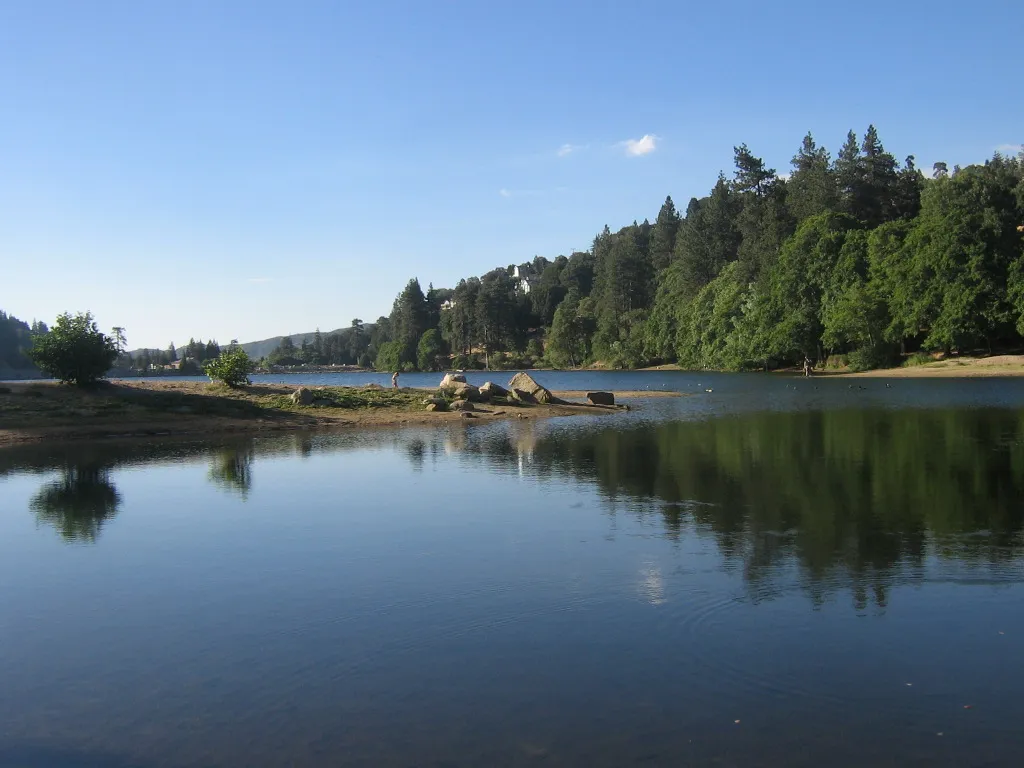 Lake Gregory
A Tranquil Escape in the San Bernardino Mountains
Lake Gregory
Nestled within the majestic San Bernardino Mountains, Lake Gregory is a hidden gem that beckons travelers to escape the hustle and bustle of everyday life. Surrounded by towering pine trees and serene landscapes, this natural oasis offers a retreat into nature's embrace. With its rich history, diverse recreational activities, and stunning vistas, Lake Gregory is a destination that promises an unforgettable experience.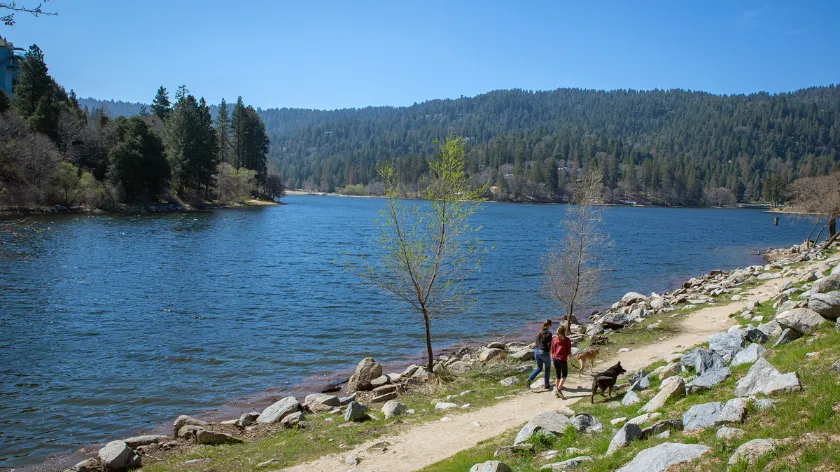 Lake Gregory History: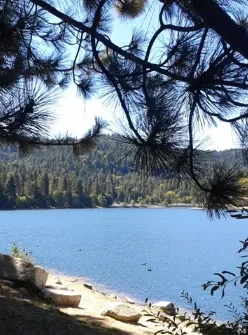 Lake Gregory's history is a tapestry woven with the threads of innovation and transformation. Originally constructed as a reservoir to supply water to surrounding communities, the lake's potential for recreation was realized in the 1960s. Since then, it has evolved into a beloved destination, cherished by generations for its beauty and outdoor opportunities. The lake's journey from a utilitarian reservoir to a vibrant recreational haven reflects the harmony between human ingenuity and the allure of nature.
Things to Do in Lake Gregory:
Lakefront Adventures
Dive into the sparkling waters for a refreshing swim, or rent a kayak or stand-up paddleboard to explore the lake's serene expanse.
Nature Walks
Embark on leisurely walks along the lake's shoreline trails, immersing yourself in the sights and sounds of the surrounding wilderness.
Fishing Excursions
Cast your line into the depths and engage in the time-honored tradition of fishing, as you seek to catch rainbow trout and create cherished angling memories.
Water Park Thrills
For families seeking exhilarating fun, the Lake Gregory Water Park boasts a range of water slides, a lazy river, and an inflatable water park that promises endless laughter.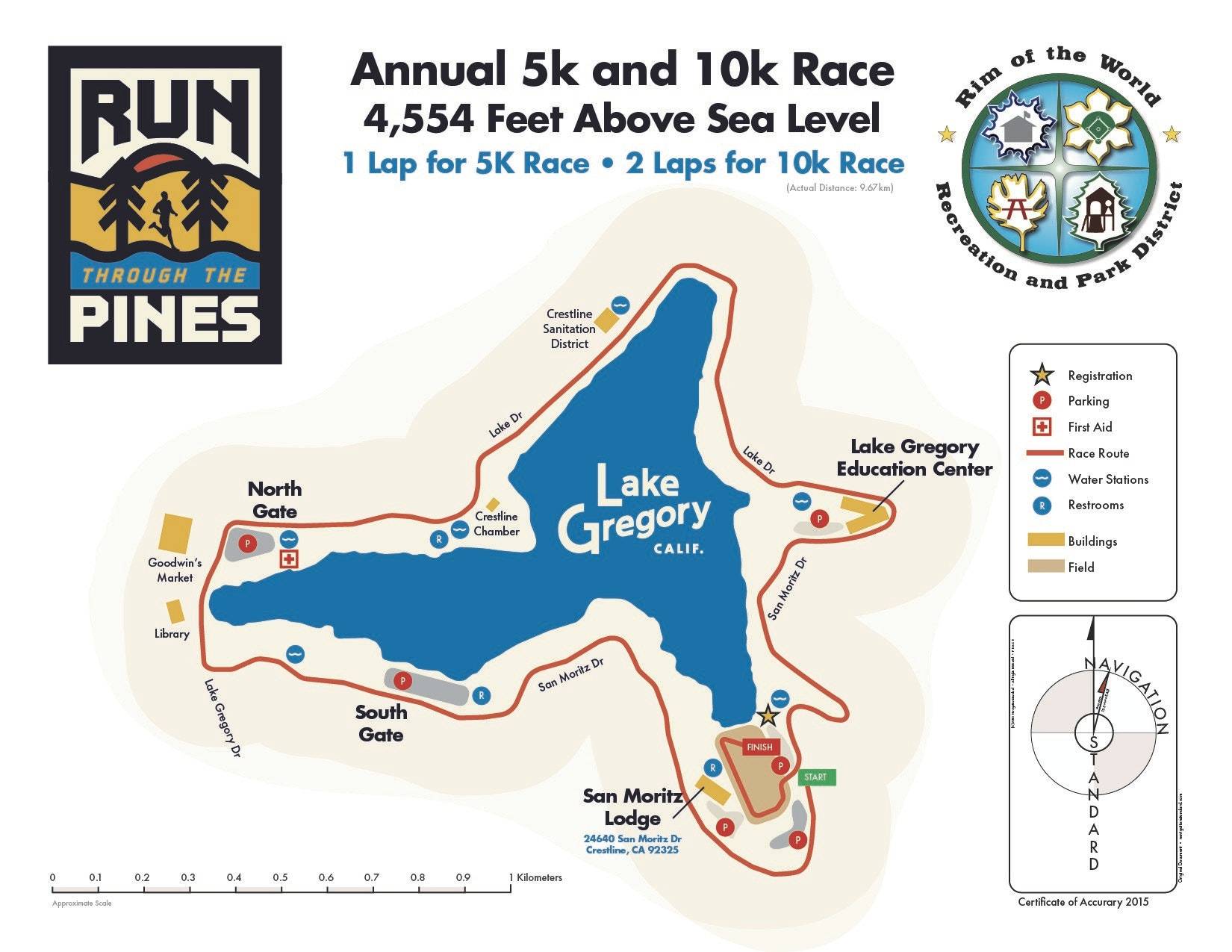 Where to Go in Lake Gregory:
Crestline Village
Wander through Crestline Village's charming streets, where eclectic shops, galleries, and eateries invite you to explore and discover local treasures.
San Moritz Lodge
Immerse yourself in history at the San Moritz Lodge, an architectural marvel that serves as a venue for weddings, events, and celebrations against the backdrop of the mountains.
Skypark at Santa's Village
Experience year-round enchantment at Skypark, where activities like ice skating, mountain biking, and ziplining await within a magical forest setting.
Sycamore Ranch Vineyard & Winery
Delight in a tasting journey through locally produced wines at this nearby winery, where the flavors of the region come to life.
Where to Eat in Lake Gregory:
The Stockade
Indulge in the nostalgic charm of The Stockade, where hearty comfort food meets stunning lakeside vistas, creating a dining experience that delights all the senses.
Belgian Waffle Works
Treat your taste buds to the creative concoctions of Belgian Waffle Works, where lakeside dining is elevated to an art form.
North Shore Inn
Experience lakeside elegance at North Shore Inn, where an array of gourmet dishes is served with panoramic views that capture the essence of Lake Gregory.
Where to Shop in Lake Gregory:
Lake Gregory Trading Co.
Peruse a curated selection of locally crafted souvenirs, apparel, and gifts at Lake Gregory Trading Co., each item capturing the essence of the lake's spirit.
Crestline Village Shops
Explore the hidden treasures of Crestline Village's boutique shops, where handcrafted arts, crafts, and antiques offer unique mementos of your visit.
Conclusion
Lake Gregory's allure transcends its role as a body of water; it embodies a harmonious blend of history, nature, and recreation. From its origins as a water reservoir to its current status as a sanctuary for outdoor enthusiasts, Lake Gregory showcases the beauty of the San Bernardino Mountains. Whether you're kayaking across its pristine waters, discovering nearby attractions, or savoring lakeside dining, Lake Gregory invites you to forge lasting memories within the embrace of California's natural wonder. Amidst the tranquility of the mountains and the shimmering lake, your journey to Lake Gregory becomes a chapter in the story of a timeless and vibrant destination.