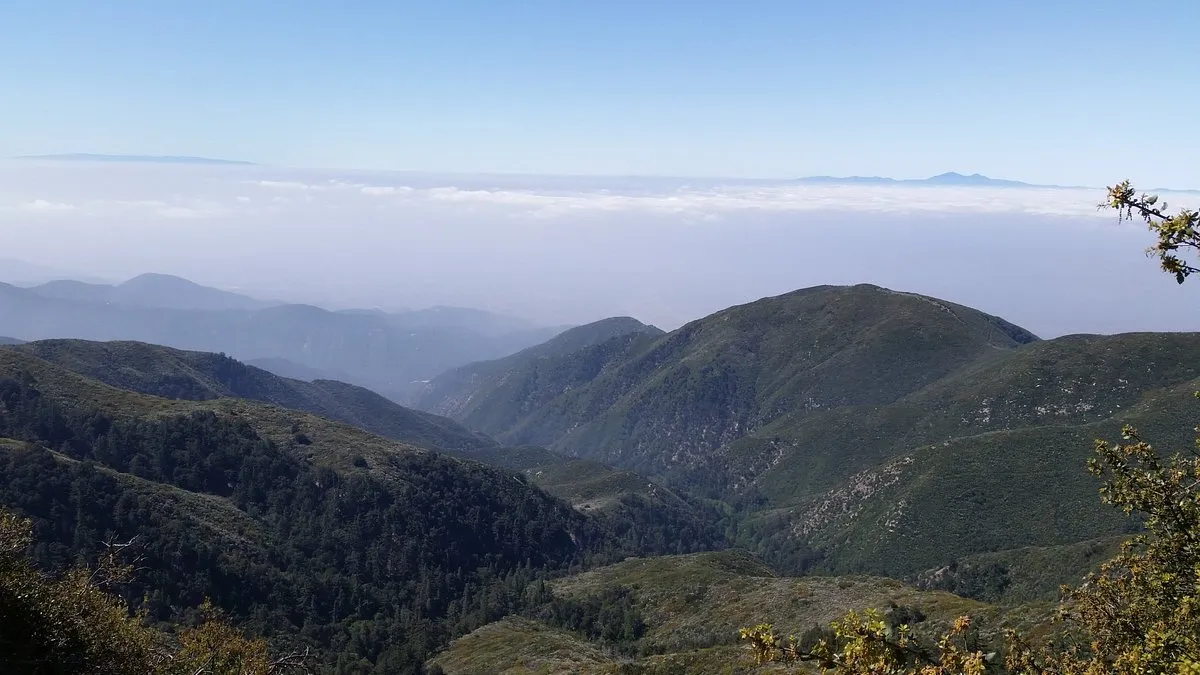 Skyforest
Where Nature and History Converge in the San Bernardino Mountains
Skyforest
Nestled among the towering trees of the San Bernardino Mountains, Skyforest stands as a serene haven that seamlessly blends history, natural beauty, and recreational allure. With a close proximity to renowned destinations like Big Bear and Lake Arrowhead, this charming village offers a delightful escape for those seeking adventure, tranquility, and a touch of mountain magic.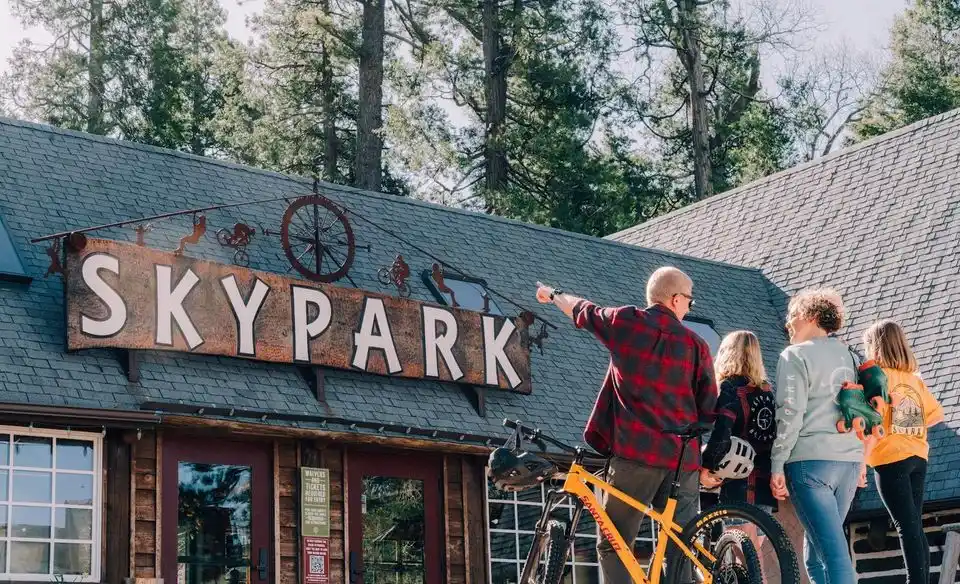 Skyforest History: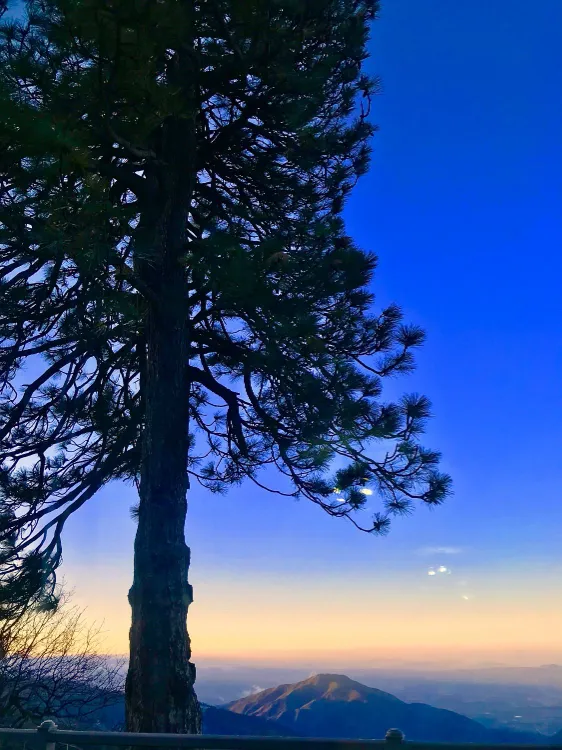 Skyforest's roots run deep, entwined with the mountain region's history. Originally established as a retreat from urban life, it has evolved into a hub of outdoor exploration and relaxation. As a neighbor to the well-loved Big Bear and Lake Arrowhead, Skyforest boasts a history intertwined with these iconic locales.
Things to Do in Skyforest:
Skiing and Snow Adventures
Feel the rush of adrenaline as you carve through the powdery slopes of Snow Valley, nestled amid the awe-inspiring expanse of the San Bernardino National Forest's winter wonderland.
Lake Gregory
Immerse yourself in the refreshing waters of Lake Gregory, where sun-kissed days are best spent kayaking, paddleboarding, and fishing against the backdrop of verdant hills.
Heaps Peak Arboretum
Wander through Heaps Peak Arboretum's labyrinth of trails, each revealing a diverse tapestry of native flora that showcases the rich biodiversity of the region.
Skypark Bike Park
Embrace the thrill of two-wheeled adventures at Skypark Bike Park, where trails cater to riders of all skill levels, from beginners seeking leisurely rides to experts craving challenges.
Rock Climbing and Archery
Challenge yourself against nature's vertical marvels with rock climbing, and channel your inner marksman with archery, all while immersed in the breathtaking vistas of Skyforest's landscapes.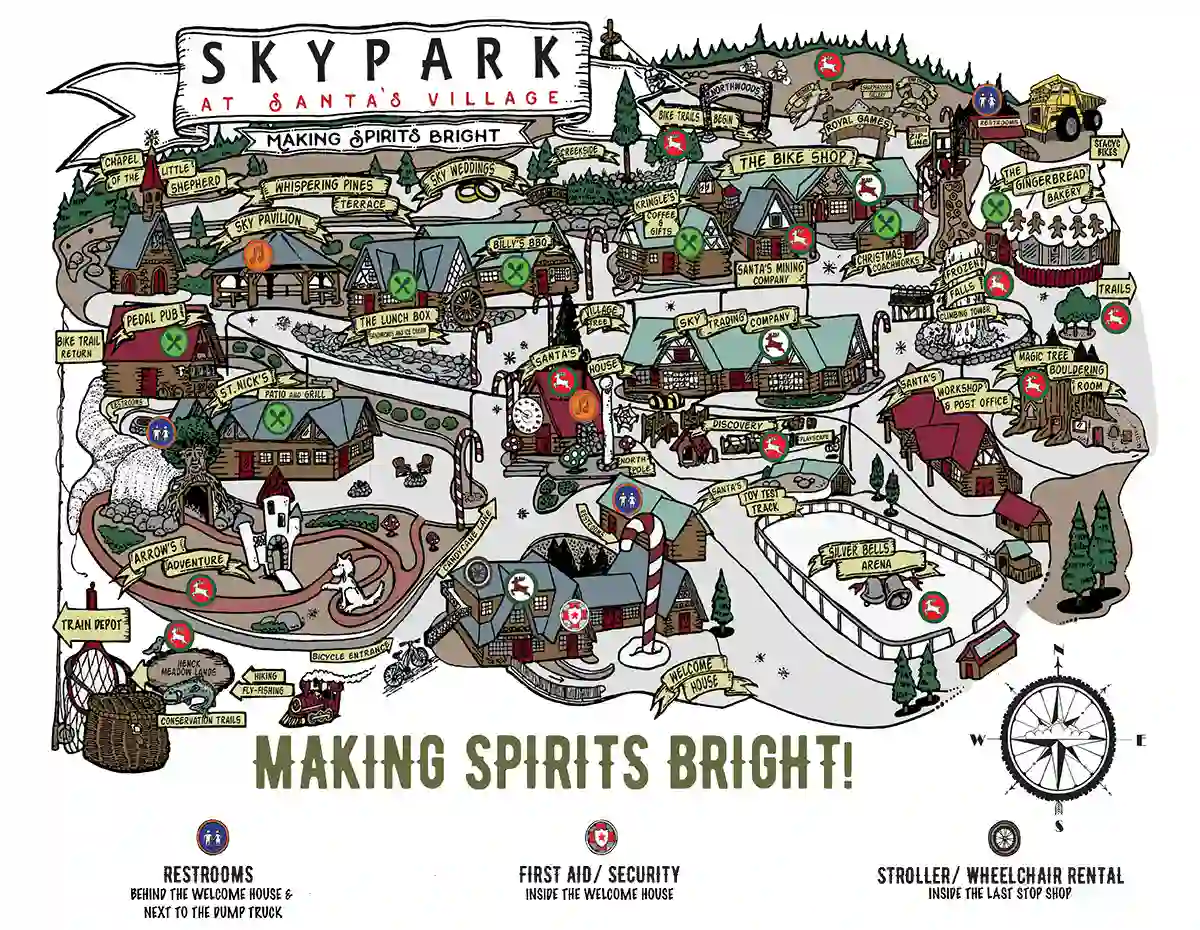 Where to Go in Skyforest:
Tudor House
Step into a bygone era at Tudor House, a historical gem that hosts live performances and events, transporting you back in time while surrounded by the serene beauty of Skyforest.
SkyPark at Santa's Village
Keep the magic of the holidays alive year-round at SkyPark, where you can twirl on the ice rink, explore whimsical play areas, and meet Santa Claus himself.
Rim of the World
Stand at the precipice of awe at the Rim of the World scenic overlook, where panoramic vistas unveil the majestic mountains and the serene expanse of Lake Arrowhead.
Where to Eat in Skyforest:
Jetties Waterfront Kitchen + Drink
Savor culinary delights while gazing out over the placid waters, a sensory symphony that perfectly complements the natural beauty of the surroundings.
The Lakefront Taproom Bar and Kitchen
nwind with a crafted brew and a menu that marries innovation with familiarity, all while basking in the tranquil scenery of the lake.
Belgian Waffle Works
Delight your taste buds with an array of waffle creations that merge sweetness and artistry, making every bite a journey of flavor.
Where to Shop in Skyforest:
Bella's Antiques
Embark on a treasure hunt at Bella's Antiques, where each corner is adorned with unique finds that echo the character and history of the village.
Torres Boutique
Elevate your style with handpicked fashion pieces and accessories from Torres Boutique, a treasure trove of elegance nestled in the heart of Skyforest.
Additional Points of Interest:
Lake Arrowhead Queen
Embark on a leisurely voyage aboard the Lake Arrowhead Queen, a vessel that not only traverses the lake's shimmering waters but also sails through the heart of its beauty and history.
Silver Bells Arena
Glide and twirl on the ice at Silver Bells Arena, an enchanting space that invites visitors of all ages to create magical memories on the ice.
Conclusion
Skyforest extends an invitation to immerse yourself in its timeless allure—an invitation to explore, rejuvenate, and embrace the spirit of the mountains. With a myriad of experiences ranging from heart-pounding adventure to soul-soothing tranquility, this mountain gem promises an unforgettable journey where nature's beauty and the echoes of history coalesce. Whether you seek solace, seek adventure, or simply seek to be, Skyforest welcomes you with open arms and whispers of wonder.